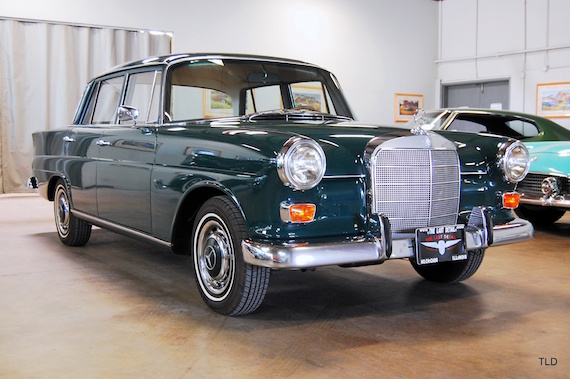 The W110 is where the Mercedes-Benz fascination started in my family, with my father having owned a 1962 190C during his years of bachelorhood. There are times I miss owning a Mercedes, even though I'd never give up the MINI Cooper S I currently own. I have no doubt that someday I'll return back to a Mercedes-Benz, but it would have to be a vintage one. This 1966 200 for sale in Illinois is one of the nicest W110s I've seen in recent years. The green over tan livery is smart looking and the four-speed manual shift on the floor is a rather rare option, as you generally see a lot of column shifters on these mid-sixties Mercs.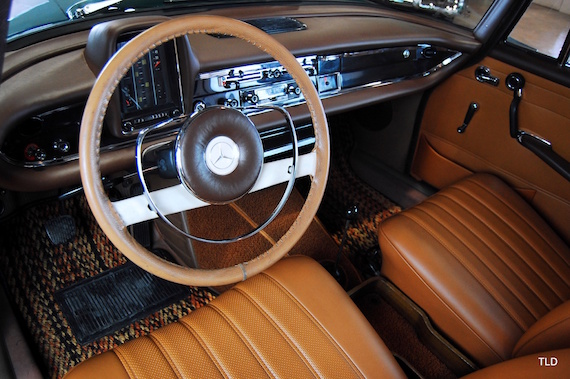 Year: 1966
Model: 200
Engine: 2.0 liter inline-4
Transmission: 4-speed manual
Mileage: 30,639 mi
Price: $28,000 Buy It Now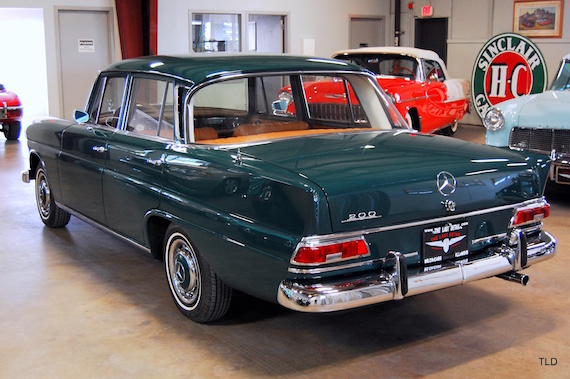 Full Nut & Bolt Restoration

Fully Rebuilt Drivetrain

All NOS Mercedes Parts

Original Owners Manuals

Presented in Dark Green with a contrasting Beige interior, this Mercedes personifies 60s German luxury. The newly finished exterior of the car is highly polished and blends nicely with the brite work across the car. Gaps are correct and seals are all new, from the doors to the glass. Throughout the build NOS Mercedes parts were used, down to the factory exhaust system. Inward the hides, carpet, coco mats, door trim, and dash are all in near new condition as well. An original Blaupundkt radio keeps occupants entertained too.

Under the hood of this 200 lay the 2.0 liter engine that produces 105 horsepower and 122 pounds of torque. A 4 speed manual transmission keeps shifts accurate and stopping this Merc is easy thanks to front disc brakes! This 200 starts easily with good throttle response, and rides nicely at all speeds.

With the collector market focusing on thoroughly restored European cars, dont miss your chance at owning the perfect example of a fin tail Mercedes. A thorough TLD detail has just been performed to make sure that this car meets our strict standards. Pile in the family and go get some ice cream, or take that well deserved Sunday cruise! Stop by our showroom and see how nice this 200 really is, down to The Last Detail.

Call Tom @ 1 – 847 – 689 – 8822 For Additional Details On Cars!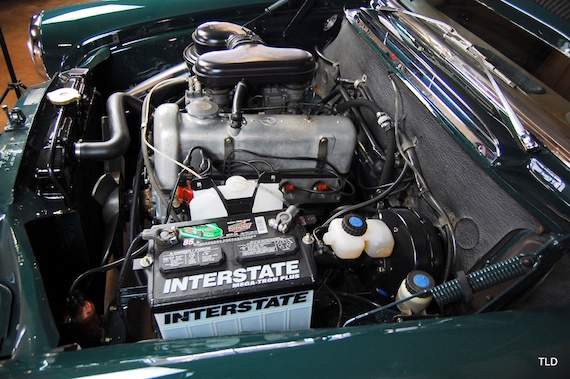 In October 2014, we saw an original owner 1967 230 sell for $15,655. This car was an automatic with the larger 2.3 liter six-cylinder engine. It wasn't as perfect as this restored example, but with the four-cylinder engine, the price here may be reaching a bit. Hagerty has the high end of these cars pegged at around $10,000. While I think the market has moved a bit for Mercedes sedans from the 1960s, there are a lot of other, more powerful vintage Mercedes-Benzes you can get into for almost $30,000.
-Paul