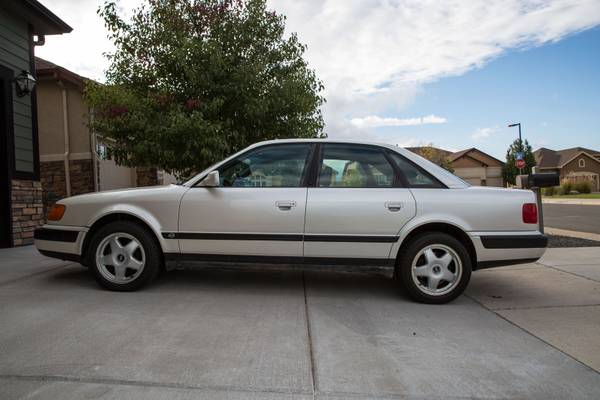 Time for another Honorable Mention Roundup of the cars we just didn't have a chance to get to this week. We've got quite a few reader submissions in this edition, and by chance it ends up focusing on some super sedans which are all quite affordable in their own ways. Which is the one we should have spent more time on?
Year: 1993
Model: S4
Engine: 2.2 liter turbocharged inline-5
Transmission: 5-speed manual
Mileage: 130,037 mi
Price: $7,800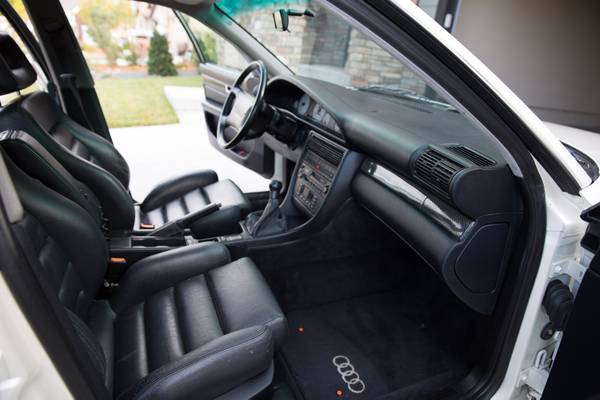 A perennial favorite here at GCFSB, the evergreen Audi S4/S6 offers a tremendous amount of performance potential in a sleeper package. If you love the 500E and M5, the C4 chassis is worth a look. You'll sort through many modded and neglected examples to find a nice one like this 1993 example, but the wading is worth it in this case. Pearlescent White Metallic was one of the few options available on these cars. With low miles and in above average condition, the price on this car seems high but is likely not far from the mark. Thanks to our reader John for sending this one in!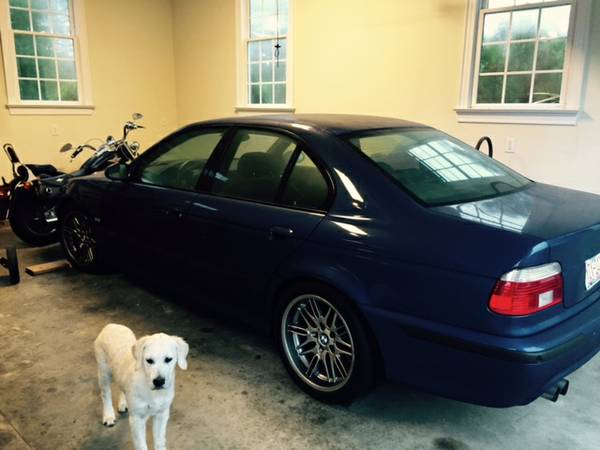 Year: 2002
Model: M5
Engine: 4.9 liter V8
Transmission: 6-speed manual
Mileage: 55,000 mi
Price: $25,000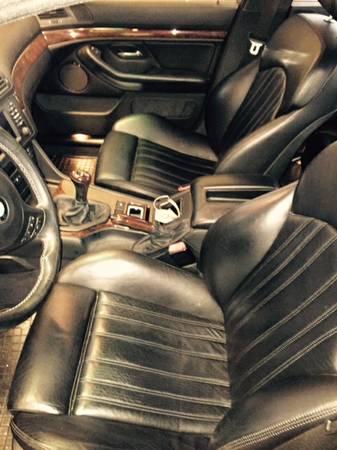 While the E34 M5 may retain the notoriety of the least expensive of the super sedans from BMW and the last of the handbuilt models, many consider the E39 model to be superior in terms of luxury, handling, looks (arguable) and more importantly performance. Le Mans Blue is a great color on these cars and this one appears to be in top shape, yet at only $22,000 is quite affordable. Thanks to John again for sending this nice example in!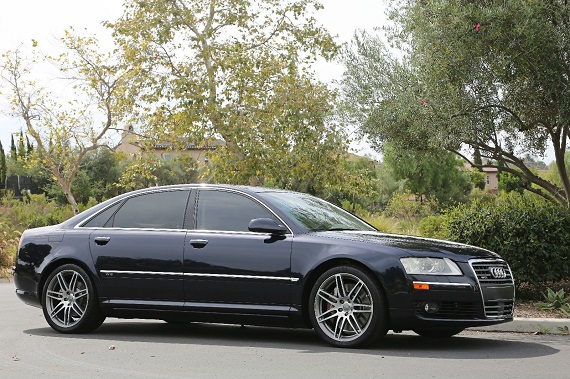 Year: 2005
Model: A8L W12
Engine: 6.0 liter narrow-angle W12
Transmission: 6-speed automatic
Mileage: 72,984 mi
Price: $21,000 Buy It Now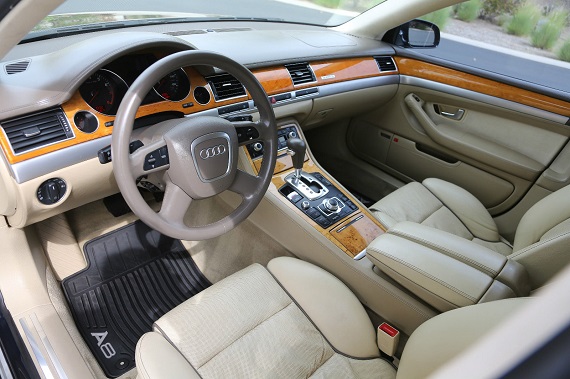 If last week's Phaeton got your blood pumping, Audi's offering of the W12 in the A8L was a bit more sporty feeling and no less luxurious. Check out the rear compartment in the 2005 and you'll see why this was the top of the range model then, and now. The 2016 equivalent of this car stickers at a nose-bleeding $137,000, but you can buy this decade old example in great shape for only $22,000 and still feel like the jet set. Of course, you'll pay jet-fuel prices to keep this luxo-landjet alive, but you'll be one of the few and the proud. Thanks to our reader Nik for sending this one in!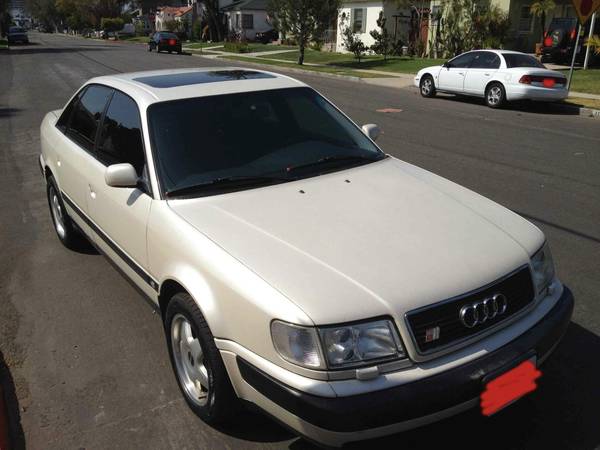 Year: 1994
Model: S4
Engine: 2.2 liter turbocharged inline-5
Transmission: 5-speed manual
Mileage: 170,000 mi
Price: $6,000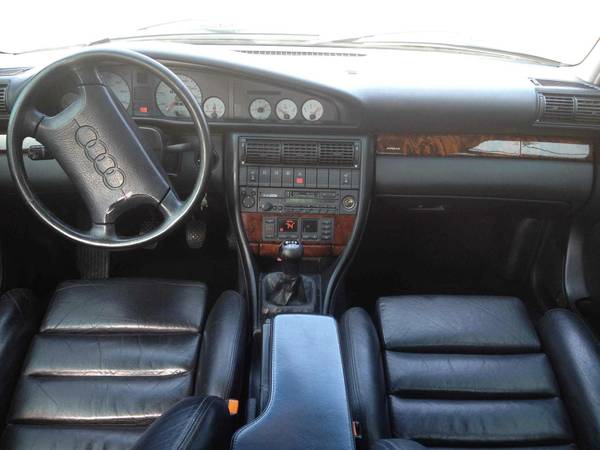 It's deja vu all over again. This 1994 example of the Audi S4 had some subtle changes from the 1993 model, but the basis was effectively the same. Priced a bit lower than the lower-mile 93 model, it appears to be in also very good condition. Thanks to our reader Redria for sending this one in!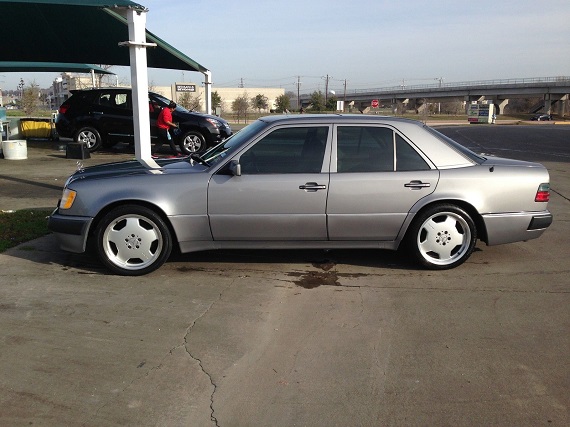 Year: 1992
Model: 500E
Engine: 5.0 liter V8
Transmission: 4-speed automatic
Mileage: 213,222 mi
Price: $9,900 Buy It Now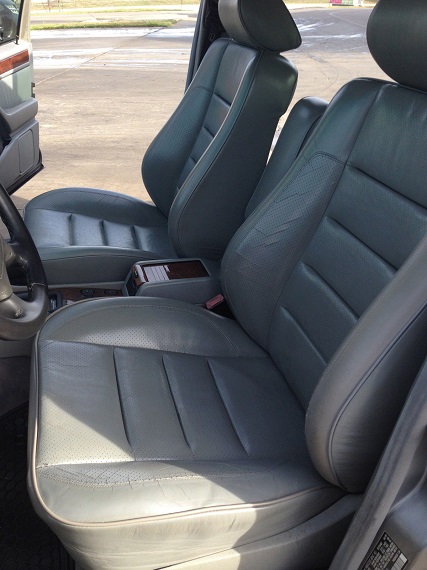 There's something that is massively appealing about considering a 500E – especially so of one that's cheap. You'll pay with driver-quality condition and higher miles, so this isn't a collector. But the harness has been replaced along with interior bits and maintenance. The later AMG wheels even work. Sure, there will be some expensive fixes – but this is a sub-10K super sedan.
For me, the one that is the most intriguing is the A8L, though in this group I'd admit it wouldn't be the one I'd buy. The M5 might be the best overall value but those S4s always call to me and both appear to be nice. And, that 500E seems like a reasonable way to get into one of the most storied super sedans. Which is the one that deserved more attention in this roundup?
-Carter