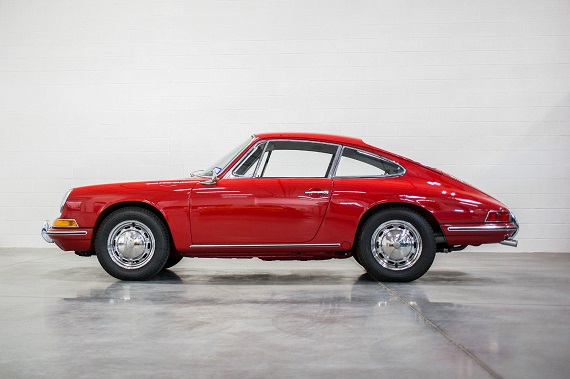 If this sells, then it likely will be the most expensive Porsche 912 we have featured. That in itself makes it a tough feature as I've stated before. Much of the appeal of the 912 comes because of its typical lower cost of entry coupled with its many similarities between its bigger, and much more famous, brother the 911. Granted, relative to a 911 even an expensive 912 might still be a good bit cheaper, but when we begin to reach the dollar figures presumably asked for here (the starting bid of this reserve auction is set at $75K), then inexpensive no longer applies.
THAT SAID: it's so pretty: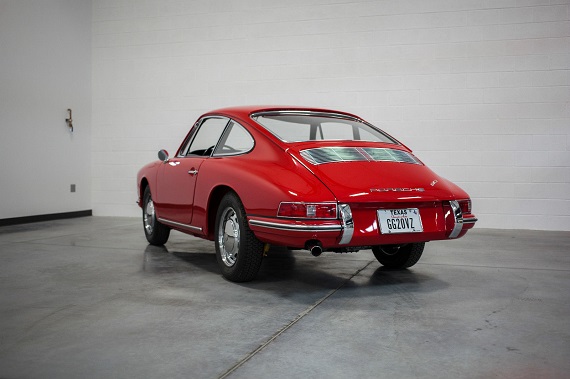 Year: 1966
Model: 912
Engine: 1.6 liter flat-4
Transmission: 4-speed manual
Mileage: 123,095 mi
Price: Reserve Auction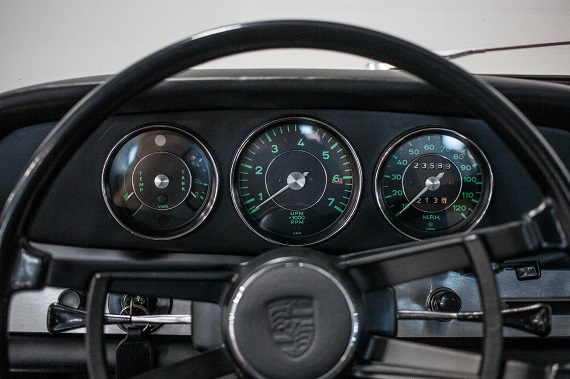 1966 Porsche 912 3 Gauge Coupe

2016 P.C.A. WERKS REUNION CLASS WINNER !

WE ARE OFFERING ON CONSIGNMENT THIS CONCOURS RESTORED 1966 912 3 GAUGE COUPE IN PERIOD CORRECT "POLO RED" – INCLUDES C.O.A.

WITH CORRECT MATCHING # 1600cc ENGINE AND MATCHING # 902 4 SPD. TRANSAXLE CONFIGURATION.

THIS EXAMPLE WAS PURCHASED IN 2009 AT THE GERMAN AUTO FEST AND ENTRUSTED TO PATRICK MOTORSPORTS TO PERFORM A FULL RESTORATION.

AFTER A THOROUGH INSPECTION, THE 912 WAS COMPLETELY DISASSEMBLED TO A BARE CHASSIS. OUR BODY AND PAINT EXPERTS DETERMINED THAT

ATTENTION WAS NEEDED IN CERTAIN AREAS TO BRING THIS EXAMPLE TO THE LEVEL OF DETAIL SEEN TODAY.

ATTENTION TO DETAIL CONTINUES IN THE ENGINE BAY WITH CORRECT FASTENERS AND BOLTS, AS WELL AS THROUGH OUT THE ENTIRE CHASSIS.

THE INTERIOR IS FINISHED IN BLACK LEATHERETTE SEATS AND TRIM ALONG WITH CHARCOAL GREY SQUARE WEAVE CARPET.

THE AWARDS SPEAK FOR THIS BEAUTIFUL 912 IN EVERY AREA OF THE CAR PRESENTED TODAY.

FULL BUILD DOCUMENTATION, WITH HIGHLY DETAILED PHOTOGRAPHS AVAILABLE TO INTERESTED INDIVIDUALS.

THIS ICONIC 1966 912 IS READY TO DRIVE OR SHOW, AND IT GET'S ATTENTION !

The car is currently located at PATRICK MOTORSPORTS – 4114 East Washington Street, Phoenix, Az. 85034

Please contact us if you have any questions, or if you need any other details on this car – Thank you – PATRICK MOTORSPORTS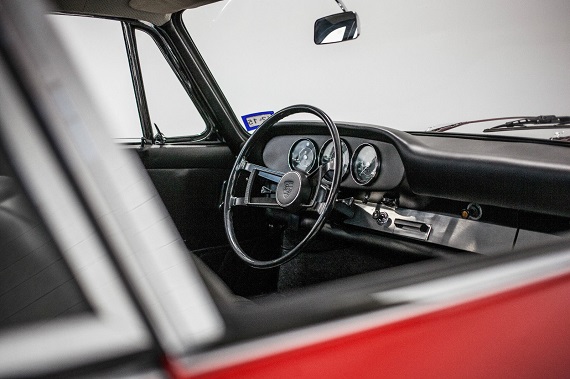 Of course, just because we're looking at a 912 doesn't mean it's supposed to be cheap. After all, these are 50-year-old cars from a prestigious manufacturer and which, befitting their entry-level status, mostly were well used and have since fallen into disrepair. A restored example like the one here can, and should, command a good deal of money because of its rarity on the current market. Given that they sold quite well upon first release we might also expect some interest even today whether that be from previous owners searching for a renewal of the joy they once experienced as owners or from collectors who hope to own a more complete piece of Porsche history from this time. The demand exists, but like any top-market car from the period, and especially when we aren't looking at the most technologically innovative, the audience is limited.
But enough about markets and desirability. This 912's Polo Red exterior contrasts really well its Black interior. Everything looks clean and polished and correct. Here we really see just how similar the 912 was to the 911. The lines are identical and from a distance few will be able to tell the difference. In that regard we can really see where their desirability grew from in those early years. The 912 wasn't around for very long. After a mere 5 years its production was ended after 1969 as Porsche shifted to the 914. In North America it then would reemerge in 1976 for one year only as the 912E.
And like that, it's gone.
-Rob