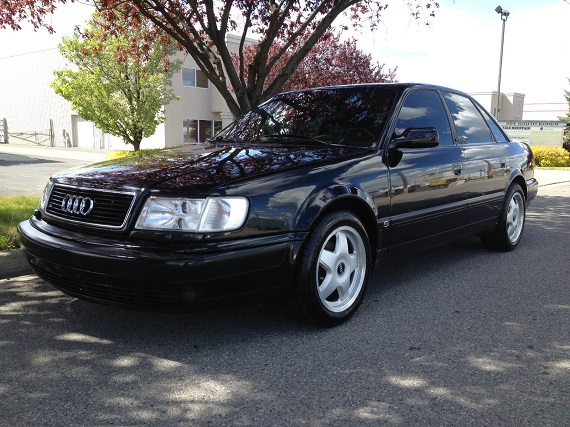 We've recently had some lively discussion regarding what makes a "good" or "average" condition C4 Audi. Long the under-appreciated super sedan, it was only a select few who owned or had owned these cars that really valued them. As with the E28 and E34 M5 and E500, though, a greater appreciation for what was arguably one of Audi's best-ever products has recently driven value up on the market. This means that some good examples have come up to market – but pricing is sometimes all over the map. We've seen $12,000 non-original S6s that compare to equal condition $3,000 S4s; where does the market truly lie on these cars?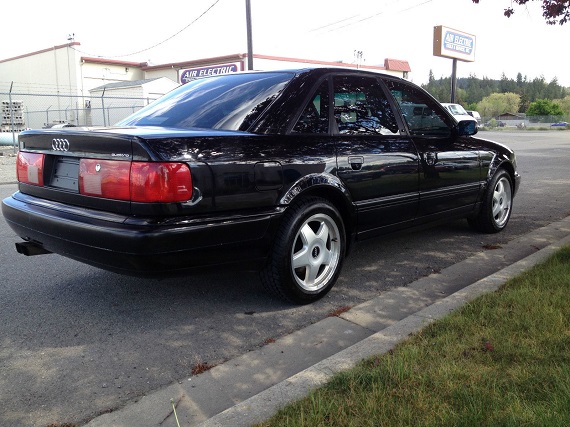 Year: 1993
Model: S4
Engine: 2.2 liter turbocharged inline-5
Transmission: 6-speed manual
Mileage: 164,032 mi
Price: $8,500 Buy It Now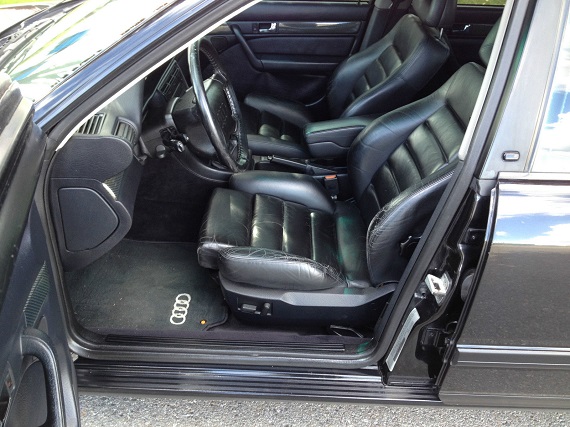 93 AUDI S4, BLACK ON BLACK, 20 V TURBO, QUATTRO, 6 SPEED MANUAL TRANSMISSION, WELL PRESERVED, LOWERED, MOSTLY STOCK, TINTED WINDOWS, EXHAUST, BILSTEINE SPORT SUSPENSION, RECENT WORK INCLUDES, TIMING JOB, WATER PUMP, CRANK SEAL, CAM SEAL, VALVE COVER, PLUGS, REBUILD FRONT END, STRUT MOUNTS, ECT, DRIVES EXCELLENT-TIGHT AND STRAIGHT, NO SHIMMING OR SHAKING AT ALL, RECENT FOUR WHEEL THRUST ALINEMENT, YOU WILL NOT DRIVE A BETTER LOWER AUDI, HANDLES GREAT, ALL WORK DONE BY EUROPEAN MECHANICS, NO RUST! BEST PART OF THIS CAR IS THE RELIABILITY AND PERFORMANCE, I HAVE HAD IT 7 YEARS AND IT HAS NEVER LEFT ME STRANDED- A/C BLOWS COLD, NEW COMPRESSOR, HEAT BLOWS HOT, STERIO SOUNDS GREAT, SUB AND AMP, ALL SPEAKER ARE UPGRADED, WINDOW TINT IS PERFECT, WINDSHIELD HAS A RECENT SMALL CRACK IN PASSENGER LOWER CORNER, ALL LIGHT WORK UPGRADED HEAD LIGHT BULBS AS WELL AS FOG LIGHTS, INTERIOR IS GOOD DRIVER SET HAS WEAR BUT OVER ALL GOOD CONDITION, NON SMOKER, VERY CLEAN, EXTERIOR HAS SMALL SCRATCHES ON TRUNK AND ROOF-SHOW IN PICS, MOTOR RUN GREAT NO LEAKS, NO TICKS, NO SMOKE,

A STACK OF RECORDS IS ALSO INCLUDED, I HAVE SPENT AROUND 5K BUT WITH ALL THE RECORDS IT ADDS UP TO ALMOST 25K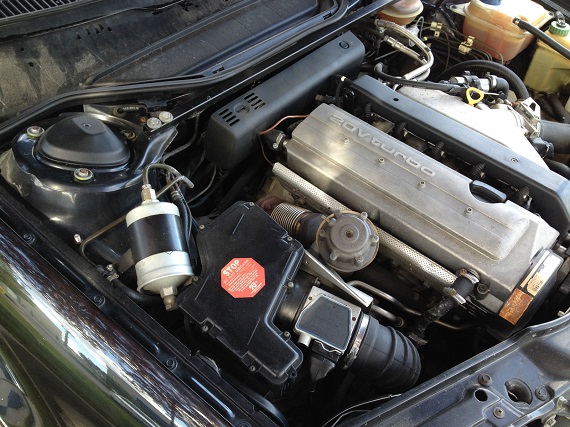 As with the S6 Avant from our 10K Friday comparison, this car sports a considerable amount of reported mechanical work; an engine makeover and suspension revision should cover most of the heavy lifting for the next owner. However, two things differentiate this car from that one; first, it's not the more highly sought Avant model, and second it's in much better condition outside. Do those two items balance each other out? There are a few non-original items on this car, such as the B5-up S4 front badge, the stereo and corner lights and all bulbs along with window tint, and notably the lowered suspension and claimed 6-speed transmission swap; but overall this car presents quite well. Is it an example worth $3,000 more than the last C4 S4 we looked at, which in many ways is similar to this example? The market will tell, but to me that seems a bit more of a reach.
-Carter