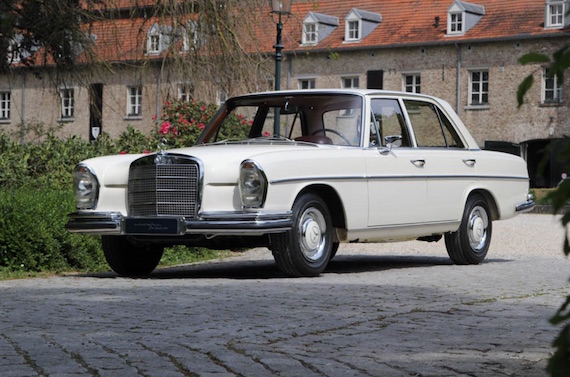 Many have tried, but few manufacturers have succeeded in surpassing the Mercedes-Benz S-class as the bar by which all large luxury sedans are set. This isn't anything new, as Mercedes has had a long, storied history of luxury sedans dating back to the early reaches of the 20th century. The S-class came into its own in the 1950s and 1960s, when the W111 appeared, which would be sold in coupe and cabriolet form alongside the W108 and W109 sedans. These S-classes would carry on into the early 1970s and would feature a variety of engine and body options, from short to long wheelbase with everything from a 2.5 liter inline-6 under the hood to the 6.3 liter V8 from the 600 Grösser. This 250SE for sale in The Netherlands has the fuel-injected 2.5 liter inline-6 under the hood mated to a four-speed manual gearbox.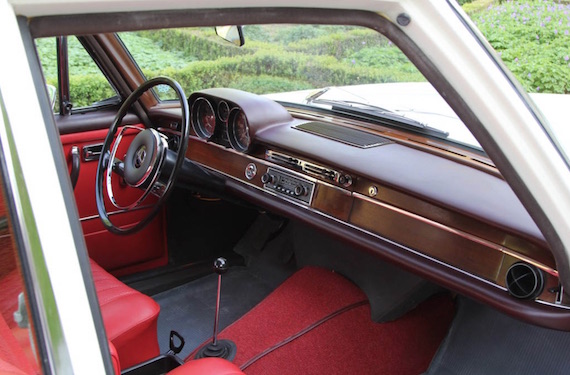 Year: 1967
Model: 250SE
Engine: 2.5 liter inline-6
Transmission: 4-speed manual
Mileage: 63,267 km (~ 39,312 mi)
Price: €38,500 (~ $43,599 USD)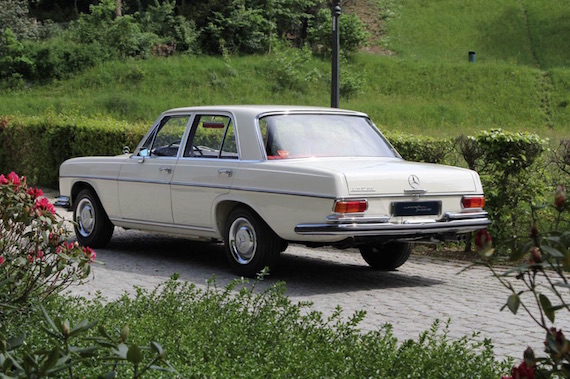 In Perpignan – France, a newly delivered 250SE W108 in absolutely very best, original and above all untouched condition. Purchased by us after a very long period of storage, from the second owner. Recently fully serviced, suspension, brake, cooling and fuel system completely overhauled, many parts replaced. Completely in factory paint, except for a small part of the rear panel, immaculate condition of the MB-Tex interior, beautifully wood elements, perfect sealing and carpets.

The present of many marks, the factory applied wax on the floor panels, the chassis and the wheel arches (very comprehensive and detailed in our photo report) reflect the condition of this sensational 108. All construction parts with equal numbers as listed on the data card, maintenance, instruction and dealer network log book are present. Irreplaceable, Original S-Class.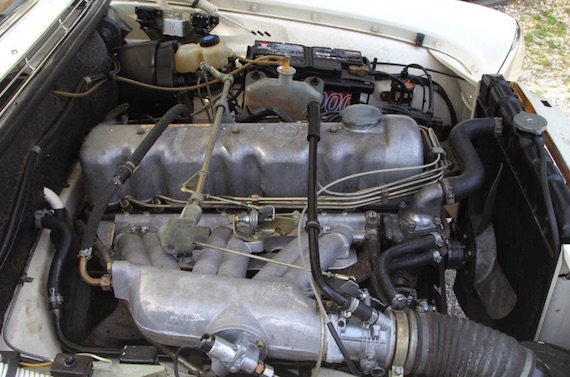 The white paintwork over red interior makes for a very bold statement on such a large sedan. We saw a nice 1966 250SE with 95,000 miles sell for $9,900 back in 2013. The market for these has been rather steady over the last couple of years. With just under 40,000 miles, this is certainly a nice, original piece. Is it worth over $40,000? Probably not in the US market, given what you can source a driver quality 300SEL 6.3 for sale these days. These W108s are rather remarkable machines, as they provide that classic look while keeping up with modern day traffic. This 250SE is certainly one of those cars I could see keeping for the rest of my life.
-Paul