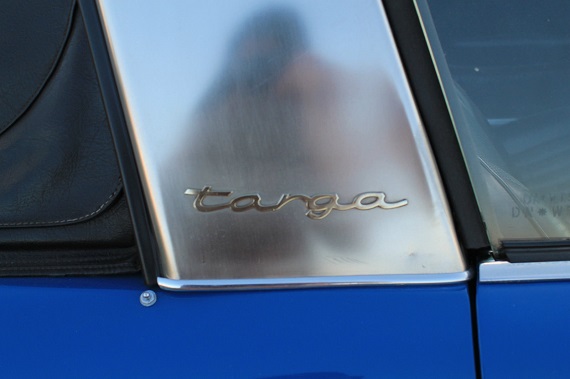 The very rare Gulf Blue 911S Soft-window Targa we featured back in September is up for auction once again. Rather than the $195,000 Buy It Now price of the original listing, this is now up as a reserve auction with a starting bid of $145,000. Also, rather than Argentina it now resides in Denver, Colorado, which should make it a little easier for interested to buyers to view the car and see how it is sorted out. Any 911S is extremely valuable so we'll have to see what sort of bidding this particular car might receive.
The below post originally appeared on our site September 1, 2014: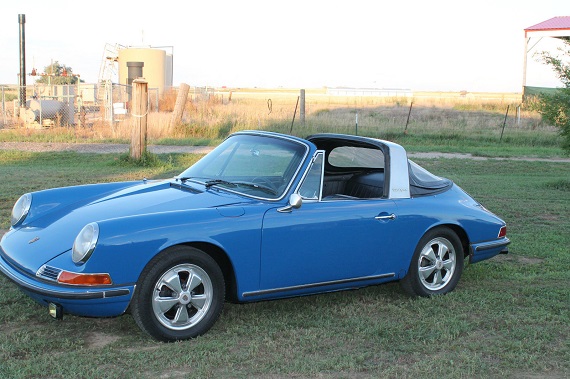 Last week we featured a 912 Soft-window Targa that sat on the value-end of the scale for these peculiar models, even if that particular example was priced a bit high. Now we are going to move almost entirely to the other end of the spectrum. The Soft-window Targa was not only made for the 912, but also was available on the 911, including the top-of-the-range and highly sought after 911S. In this case we're just stacking rarity on rarity with a rare color of a rare variant of a rare model. It should come as no surprise then that this car is priced at nearly $200K, 5 times the high price for last week's 912. But this post isn't about finding an interesting value, but rather about coming across one of the most interesting 911s made in the late '60s. Here we have a Gulf Blue 1967 Porsche 911S Soft-window Targa that comes in at just under 125K miles and also sports an interesting classic rally pedigree.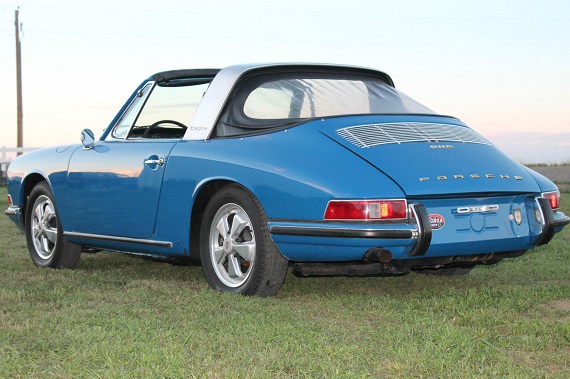 Year: 1967
Model: 911S Targa
Engine: 2.0 liter flat-6
Transmission: 5-speed manual
Mileage: 124,742 mi
Price: Buy It Now $195,000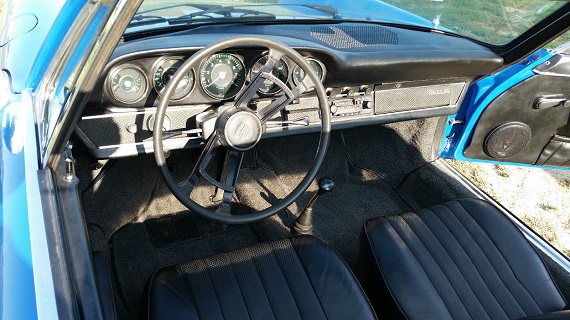 Here is very hard to find 1967 Porsche 911S soft window Targa in golf Blue over Black. This 911S is Chassis number 500239S and Engine number 961527 and is in nice running shape. For 1967 they only built 360 soft window targas and of that only 128 where the 911S with the bigger 160HP engine with the 5-speed manual transmission. This 911S has been in a private car collection in argentina and is now for sale has had one re-paint that we know of and is the factory color that came on the car in 1967.GOLF BLUE . The Engine starts and runs out good and has been looked over and is ready for the new owner to play with. The last owner had used the car on EIGHT 500 mile rallys IN SOUTH AMERICA over the last 8 years and has not had a problem with the car. Has the stock Porsche Fuchs wheels and 4 new michelin tires. All the glass is in good shape with no chips and the both side windows go up and down fine as for the back soft window the zipper is in good shape and so is the plastic window. The seat are Black leather and in good shape so are the back seats , all carpet in perlon gray are perfect, all is correct in the car , all matching numbers ( have a certificated porsche original (PIC)This is a unique opportunity to have a super exclusive Porsche 911S 67 soft windows short for a very good price ,im argentine speak spanish and my english is bad I need time to respond or send especific pics ,please consult any doubt now that I will be very happy to answer, do not wait to the last minute, thanks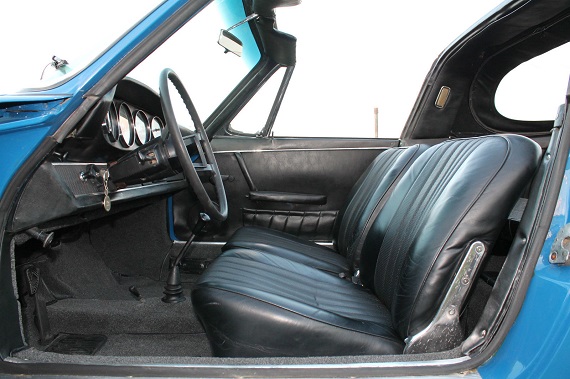 While initially we might think this car is priced too high, it actually comes in priced as a condition 2 example by Hagerty, which seems about right. Add in the great Gulf Blue paint and we've got something special. Given some peculiarities on this auction, i.e. the location is ambiguous and the seller's English isn't great, this strikes me more as an advertisement for the sale rather than an auction I expect to result in a sale. But still, it's always nice to see a 911S in any guise, but especially one that apparently still spends its time running around South American roads engaged in some classic rallying.
-Rob