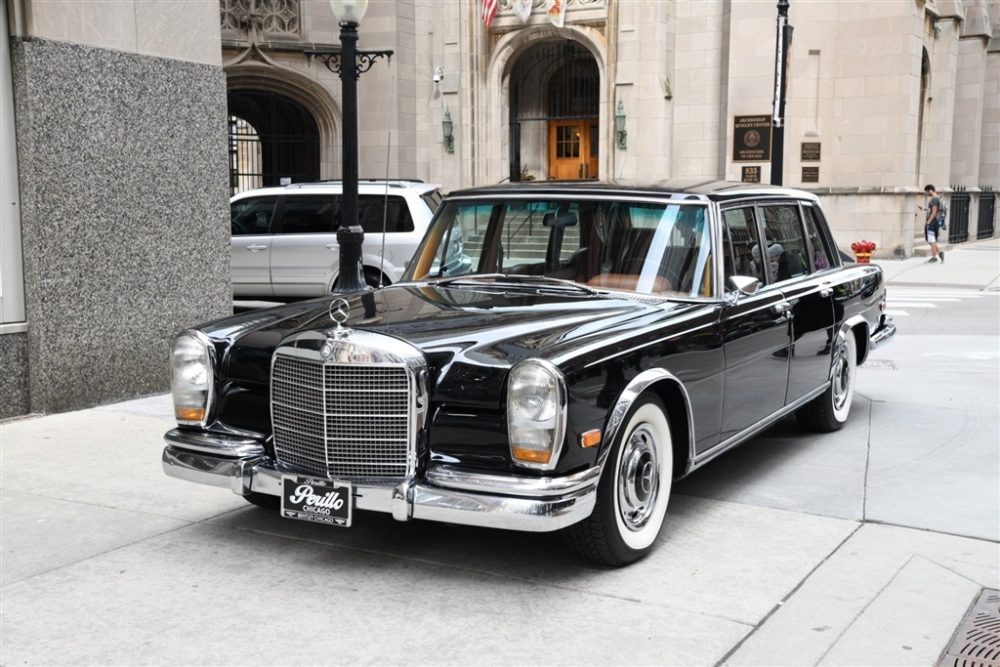 A few days ago I was talking with a friend who owns and operates a Mercedes-Benz restoration shop and the topic of the W100 600 came up. It was mostly me asking all kind of questions as to what it is like to own one of these cars and getting answers that blew my mind. One thing stuck out that about stopped me in my tracks. He told me that a 600 he services for a doctor had to choose between doing some repairs on his car or putting a new roof on his house. It was at that moment I realized I was never going to own a 600 nor want to own a 600. Our conversation then turned to the cost-per-mile calculation to own one of these and he threw out the number of roughly $5. Most exotics usually average about $3.50 a mile. That means if you own a 600 and drive it a conservative 2,000 miles a year, you can expect your wallet to be $10,000 lighter. To think, some people still don't understand that this just isn't another old Mercedes that has some pricey parts on it. I've said this before and I want to say it again, there is no faking owning a 600. The amount of time and money needed to keep one of these probably surpasses some short-lived marriages.
Anytime a 600 pops up for sale, I always hurry to take a look because of the crazy options that could be lurking inside as well as the possibility of it being owned by a celebrity and/or murderous dictator. Today's 600, a 1968 up for sale in Chicago, probably didn't have any executions called in from the rear seat because it wasn't owned by someone of that ilk and this car is equipped with a rear refrigerator, not a telephone. This 600 was actually first ordered and owned by a man named Don Ricardo. Ricardo was a NBC Orchestra conductor but real passion was cars — especially Mercedes-Benz. Ricardo owned two 300SL Gullwings, a 1928 SSK and one of the most infamous Mercedes of all-time, a 1935 roadster custom-built for Nazi Gestapo chief Heinrich Himmler. I assume this car was a 770. Anyway, safe to say that Ricardo liked his cars and knew exactly what he was buying in this 600. From there, details on this W100 are slim but thanks to the power of the internet, I was able to uncover a little more about this Grosse.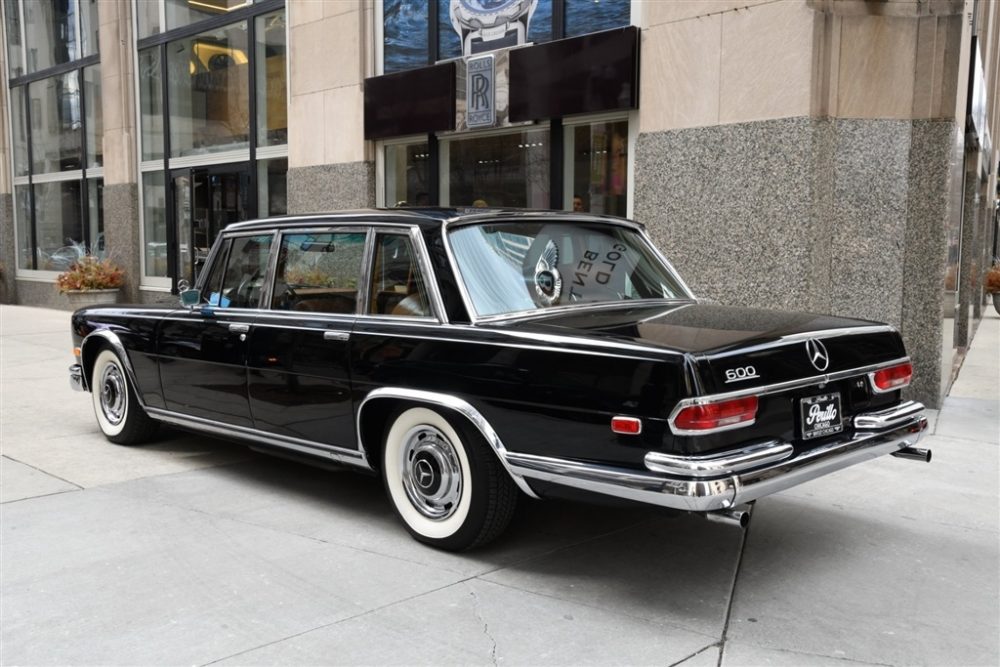 Year: 1968
Model: 600
Engine: 6.3 liter V8
Transmission: 4-speed automatic
Mileage: 63,400 mi
Price: $178,900 Buy It Now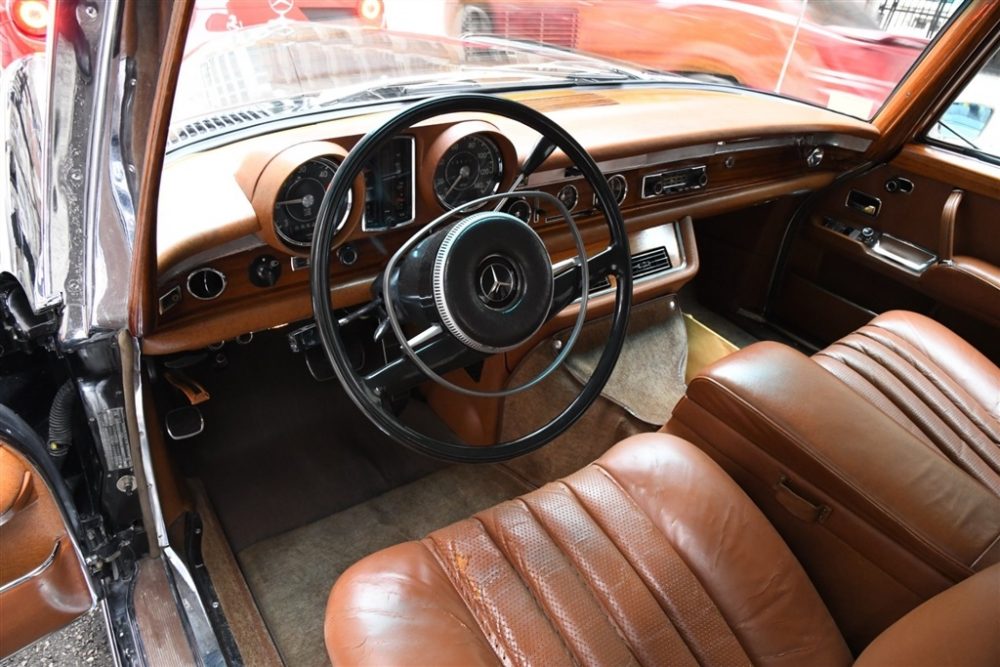 STOCK: 01049
MILEAGE: 63400
TRANS: A
INT: BLACK
VIN: 10001212001049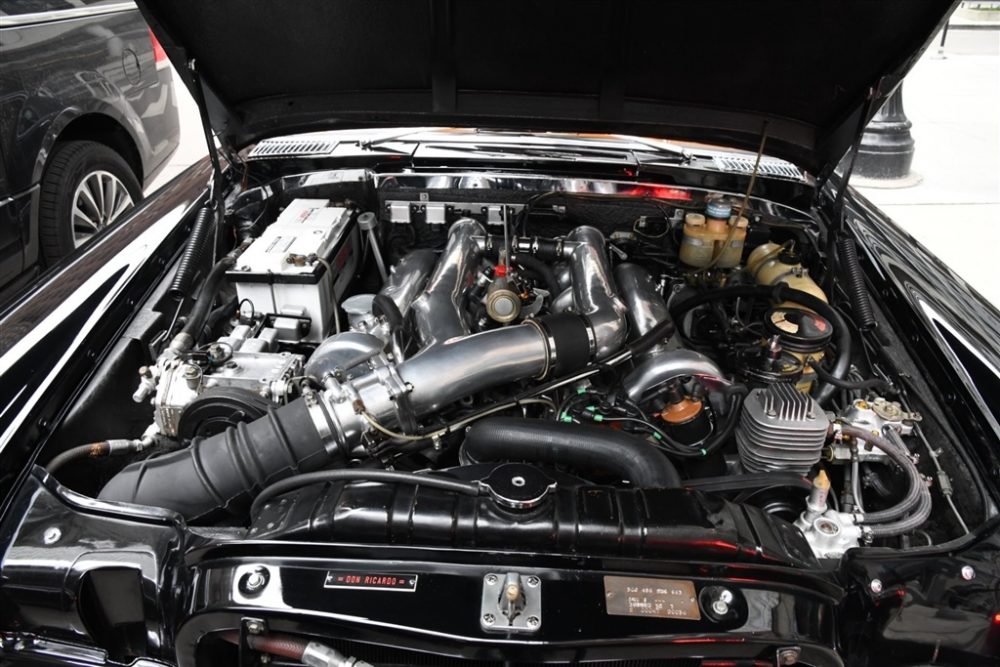 This well-known dealer literally has no description or information on this car at all so it was on me to try to dig to see where this car as been after it left Mr. Ricardo's possession after I assume when he passed in 2001. Thankfully, this dealer did list the VIN and I was able to find out that this car was sold at the Bonhams Quail Lodge auction in 2002 for $27,600. The condition was said to be unrestored and while $27,600 might seem really cheap for a 600, you could pick one up for that price at the time. Yes, it probably needed $30,000-50,000 in work, but you could at least buy it. Who bought it isn't known to me but this car did just recently come back up for auction in March at Amelia Island. I'll get back to that selling price later.
This 600 looks to be really well sorted. Nothing looks out-of-place and this car even has the ultra-rare suspension blocks and extra parts bin. It's equipped fairly nice with rear writing tables and a center armrest refrigerator. One interesting thing is that this car has rear headrests, but not front headrests. I guess the driver getting whiplash isn't a big a deal as the rear passenger. Under the hood, the M100 has a polished intake manifold and with some fresh parts I can see from the photos. I realize that you can't really tell the health of the suspension just by looking at some photos, but whoever looked after this car probably knew what they were doing. There is some minor wear on the driver's seat and a few scuffs on the whitewalls, but other than that, this car looks really good.
This dealer is asking $178,900, which seems high to me considering the car sold in March for $100,000 even. The 10% buyers premium took the cost up another $10,000, so the there is a bit of profit build in for this flip. I'm curious if this car was serviced again after it was bought at Amelia Island, but we don't know that thanks to again, literally zero information listed about this car. Even if it was, I doubt it was a $40,000 job. My guess is that the dealer is hoping for an overseas buyer with no budget to swoop in and snag this car up because I'd think that any US buyer would do their quick research on this car before agreeing to that price. All in all, another 600 with another great story.
– Andrew