Warning!
This post is in our archives. Links in this post may have been updated to point to similar cars available to bid on eBay.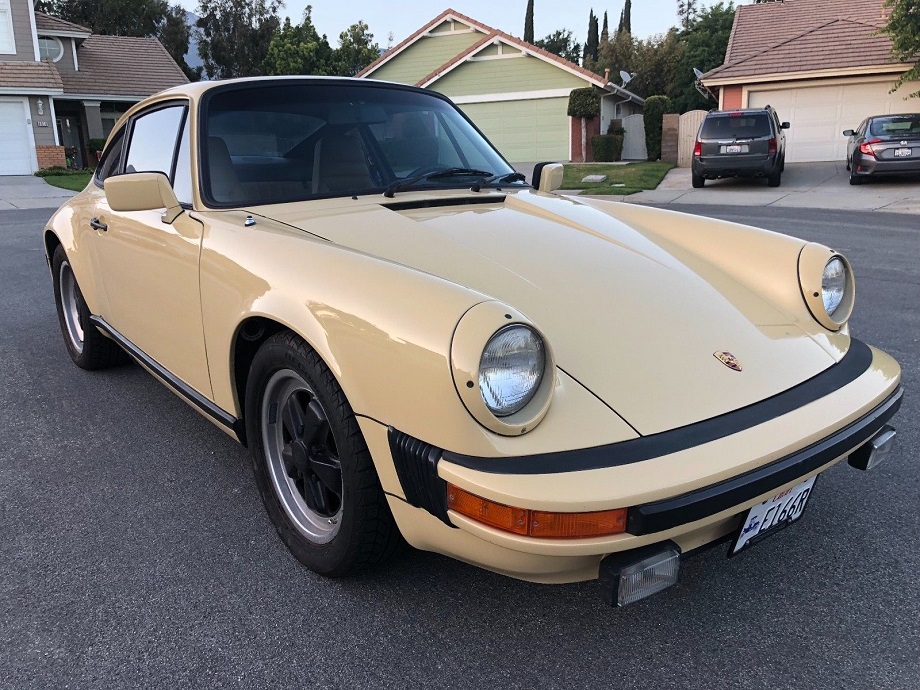 Those that have been reading here for a while know that I like to highlight Porsche colors that we rarely see. This is especially the case when the specific color in question is one that I have never come across. Such is the case today with this 911. Here we have a Bamboo Beige 1981 Porsche 911SC Coupe, located in Los Angeles, with 92,185 miles on it and which is up for auction without reserve.
I will be the first to admit that Bamboo Beige is neither the most exciting sounding, nor the most exciting looking color in the Porsche lineup. It's a color that we'd expect to see in the late-70s or early-80s and its very short availability from '81-'82 serves as testament to that. I can't say I've ever seen it come up as a PTS option either. Sometimes a color is rare because of a lack of interest from buyers and with a reported 50 total examples produced that may be the case with this one. The desirability of a color is a fickle thing though. Guards Red and Speed Yellow both have seemed very desirable at times while at others we almost never see them. And nearly every color has some who do truly like it. I'm sure Bamboo Beige would be no different in that regard.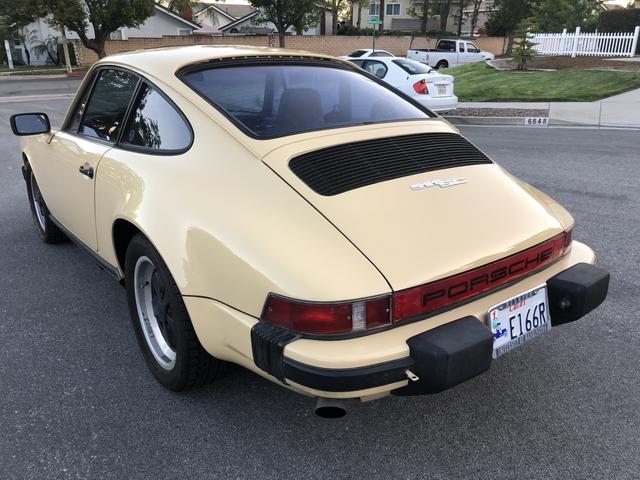 Year: 1981
Model: 911SC
Engine: 3.0 liter flat-6
Transmission: 5-speed manual
Mileage: 92,185 mi
Price: Auction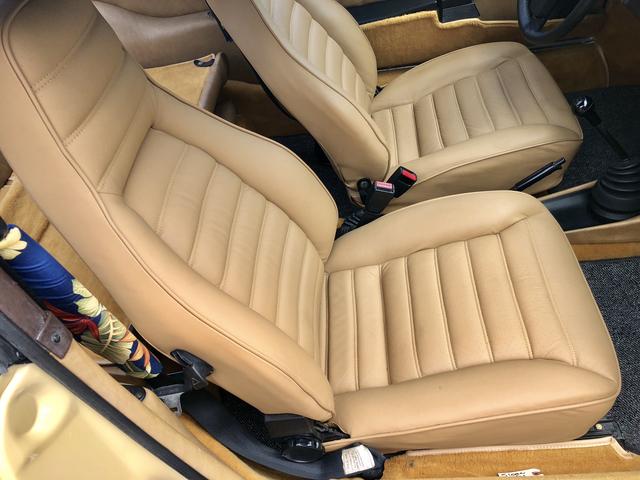 **** No Reserve 5 Day Auction ***

1981 Porsche 911 SC Sunroof Coupe

Factory color : Bamboo Beige Less Then 50 Cars Made in this Color !

Only 92,185 Original Miles

SEE CARFAX BELOW

ALONG WITH YOUTUBE VIDEO & 54 DETAILED PHOTOS

_______________________________

2 Owners Since New Not Going to See another one for sale anytime soon

Specially in this Condition!

Clean Carfax No Signs of Accidents or major body work done

Runs And Drives Great.

Aftermarket Exhaust System Sounds Great.

100% Rust Free Car, The Original Battery Box And Floor Pan. No Signs Of Any Rust Repair.

Paint Is Very Nice 9 out of 10, With Only A Few Very Minor Chips

(See In Photos)

Interior Is Also In Great Shape, No Rips Or Tears In The Seats.

1 Very Small Crack In Dash. (see photo)

Power Windows Both Work Fine.

Ac Blows Cold.

All Lights, Signals, Sunroof work as they should

Comes With Workshop Service Manuals, Spare Tire & Jack

Clean Title.

PLEASE MESSAGE ME FOR ANY ADDITIONAL QUESTIONS

I RESOND QUICK !

SEE YOUTUBE LINK BELOW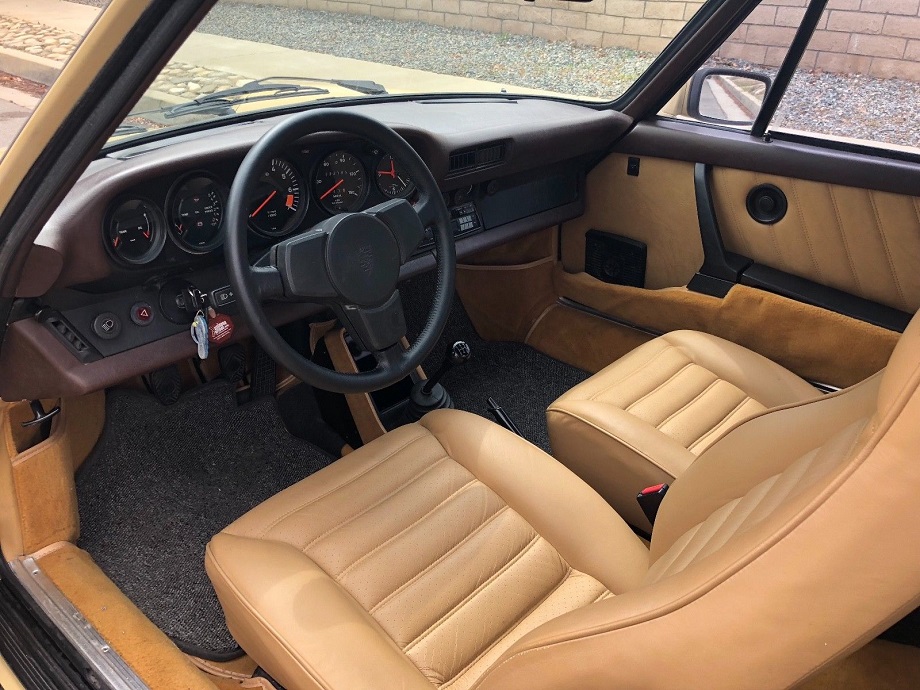 I suspect that the question of desirability will be answered by this auction. With no reserve bidders should know they have a real chance at the car and hopefully will bid it to its proper worth. Right now bidding sits at $28,600 though we are still quite early in the action. We'll see where it ends.
The car itself looks pretty good. There are a couple chips in the paint shown in the pictures (and probably a few more we don't see), but overall the Bamboo Beige shows pretty well. No word on whether it's been repainted at any point so that'll be something to investigate. The interior is a slightly more mixed bag. The front seats look in very good shape and I am assuming have been reupholstered. The rear seats look fine and look original. Like most 911 rear seats they've probably rarely been utilized. The carpets appear a bit ill-fitting in a couple of places. I'm guessing those also have been replaced. We're also told there is one small crack in the dash. It's shown in one of the pictures and it does indeed appear to be a small crack.
We also are provided a lot of detail shots under hood and under body and generally everything there looks pretty good. We're certainly not looking at a pristine 911, but this does appear to be one that has been maintained well and enjoyed. It comes with a lot of workshop manuals, which suggests to me that there won't be much in the way of service records. At least one of the owners of this 911 likely did much of the work himself. That in itself may not be an issue, but having little knowledge of its service history isn't always inspiring. Hopefully a PPI will let buyers know just where everything stands.
Generally a rare 911 on auction with no reserve has no reserve for a reason and I think we can probably see why that is here. That doesn't mean there are significant issues, but I think there are some questions. If you'd like a color few will ever see, then this 911 may present an opportunity to have one for much more reasonable cost.
-Rob