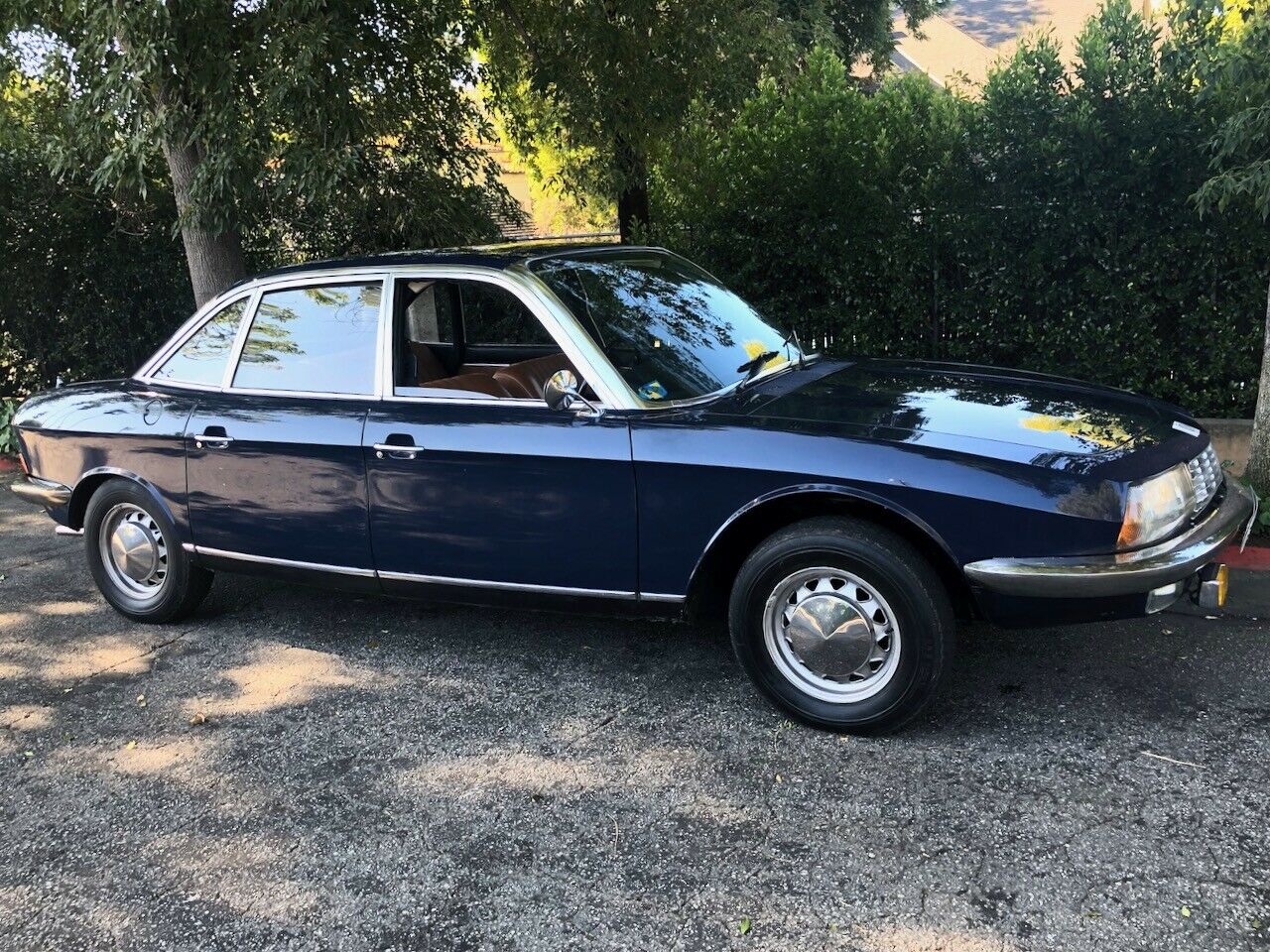 You'd be forgiven for looking at the stats of the mid-1960s designed NSU Ro80 and thinking it was a much newer car. At the very least, it seemed quite futuristic compared to what was coming not only out of Detroit, but out of the rest of the world at the time. Aerodynamics were key to its slippery shape, unlike the rest of the world that relied on "jet" styling accents and fins to look fast. A tall, airy greenhouse provided excellent visibility for its passengers and driver. Underneath, power steering, 4-wheel independent suspension, 4-wheel disc inboard brakes and a semi-automatic gearbox with vacuum assisted clutch were the highlights – items that in some cases wouldn't be found on mainstream cars until very recently. Then there was the engine; at only 1 liter, it didn't sound like much to write about – but it was a twin-rotor Wankel engine with over 100 horsepower. Indeed, the power output wasn't much less than most inline-6s of the day with 2 1/2 times the displacement. Couple that into a reasonably lightweight sedan and the performance of the NSU was certainly above average.
Looking at the NSU today, it's easy to see design elements that were incorporated into later designs, mostly from the 1970s and 1980s. NSU's parent Audi developed the exterior design elements further a decade and a half later into the Audi 100, most notably. Squint, and you can see it. But when I look, I also see elements from BMWs, Mercedes-Benz, Alfa Romeo, Citroen, Lancia, Fiat, and even Toyota, Mazda and Nissan – this was truly an influential design. For the most part, it was also a fringe automobile though, so not many people knew them or about the advanced platform that had been developed. They were also a bit too far ahead of the curve, suffering rotor-tip seal problems that wouldn't really be solved for another decade by Mazda. On top of that, they were quite expensive at the time – meaning that for well-heeled buyers, the unreliability was even more unacceptable than normal. More recently in the past decade, the avant-garde Ro80 has finally been recognized by the world as a truly special page in history and a turning point in automotive design. That's why it's so special to see them pop up for sale, especially in America where they've always been rare: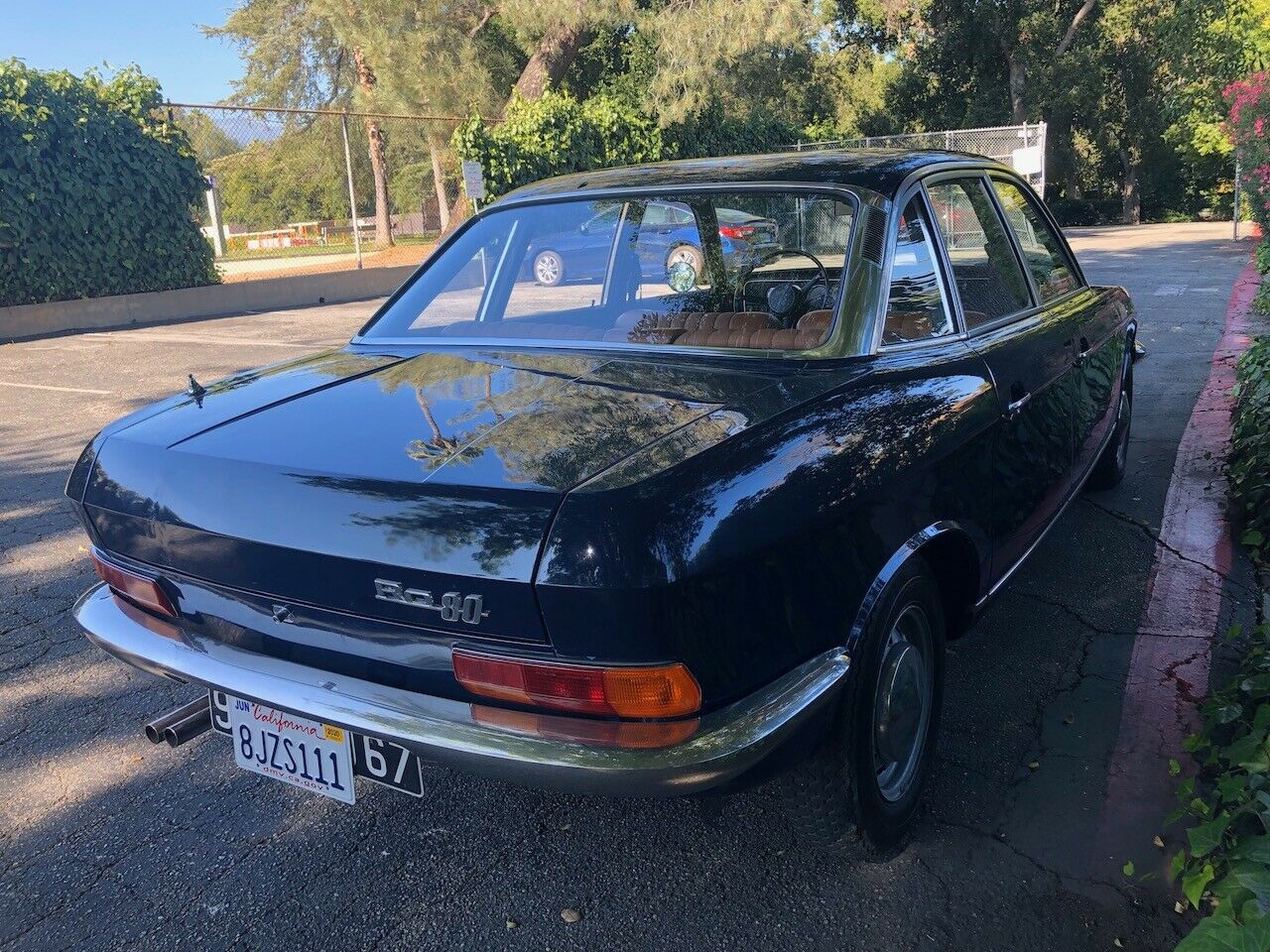 Year: 1968
Model: RO80
VIN: 3800104676
Engine: 1.0 liter twin-rotor Wankel
Transmission: 3-speed semi-automatic
Mileage: 32,000 mi
Location: Pasadena, California
Price: $22,475 Buy It Now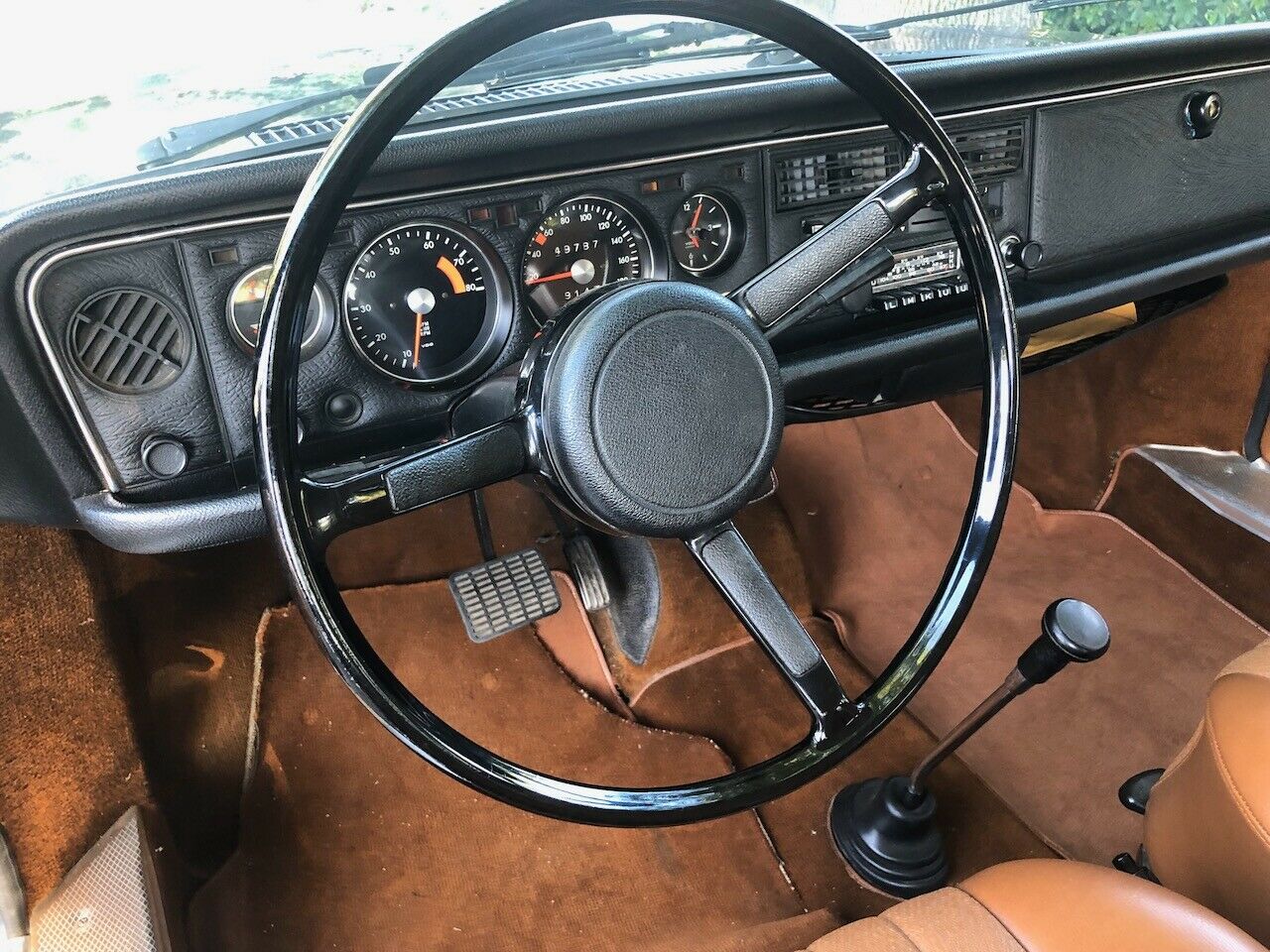 NSU Ro 80 is a four-door, front-engine executive sedan manufactured and marketed by the West German firm NSU from 1967 until 1977.

Noted for innovative, aerodynamic styling by Claus Luthe and a technologically advanced powertrain, the Ro 80 featured a 84 kW (113 bhp), 995 cc twin-rotor Wankel engine driving the front wheels through a semi-automatic transmission with an innovative vacuum operated clutch system. Engine dimensions (Comotor units): length 16.22 in. (412 mm); width 13.5 in. (340 mm), height 13.5 in. (340 mm), weight 223 pounds (101 kg). Power 107 hp (80 kW) at 6,500 rpm; torque 137 N⋅m (101 lbf⋅ft) at 3,000 rpm (all figures approximate).

The Ro 80 was voted Car of the Year for 1968 and 37,398 units were manufactured over a ten-year production run, all in a single generation.

https://www.caroftheyear.org/winners/1968/index.php

Other technological features of the Ro 80, aside from the powertrain, were the four wheel ATE Dunlop disc brakes, which were generally only featured on expensive sports or luxury saloon cars. The front brakes were mounted inboard, reducing the unsprung weight. The suspension was independent on all four wheels, with MacPherson struts at the front and semi-trailing arm suspension at the rear, both of which are space-saving designs commonly used today. Power assisted ZF rack and pinion steering was used, again foreshadowing more recent designs.The car featured an automatic clutch which was commonly described as a three-speed semi-automatic gearbox: there was no clutch pedal, but instead, touching the gear lever knob operated an internal electric switch that operated a vacuum system which disengaged the clutch. The gear lever itself then could be moved through a standard "H pattern" gate.

The styling, by Claus Luthe who was head of design at NSU and later BMW, was considered very modern at the time; the Ro 80 has been part of many gallery exhibits of modern industrial design. The large glass area foreshadowed 1970s designs such as Citroën's. The shape was also slippery, with a drag coefficient of 0.355 (very low for the era). This allowed for a top speed of 112 mph (180 km/h). Indeed, comparisons have been drawn between the design of the Ro 80 and the aerodynamic 1982 Audi 100 built in the same factory some 15 years later.

Series production began in October 1967 and the last examples came off the production line in April 1977.

During 1968, the first full year of production, 5,986 cars were produced, increasing to 7,811 in 1969 and falling slightly to 7,200 in 1970. After this output declined, to about 3,000 – 4,000 per year for the next three years. The relatively high fuel consumption of the rotary engine worked against the car after the dramatic fuel price rises accompanying the oil crisis of 1973, and between 1974 and 1976 annual production came in well below 2,000 units. In total 37,398 Ro80s were produced during the ten-year production run.[4] Ultimately, it was the contrasting success of the similarly-sized Audi 100 that sealed both the fate of the Ro 80, and the NSU brand as a whole within the Auto Union-NSU combine, as parent company Volkswagen began nurturing Audi as its performance-luxury brand in the late 1970s. After the discontinuation of the Ro 80 in 1977, the Neckarsulm plant was switched over entirely to producing Audi's C- and D- platform vehicles (the 100/200, and later the Audi A6 and A8), and the NSU brand disappeared from the public eye.

From 1969 onwards the car was sold as the Audi NSU Ro 80, this NSU from 1968 is one of the rare surviving fully NSU prior to be taken over by Audi.

It is estimated that about 800+/- RO 80 are still in existence, this could be one of the best one in the US, imported from France in 2017 it comes with a Clear California Title.

For more information check out www.ro80club.com

Should you have any questions please do not hesitate.

Sold as is.

Thank you for viewing.

Car is available to be seen around the Pasadena CA area

for appointment 626 676 8060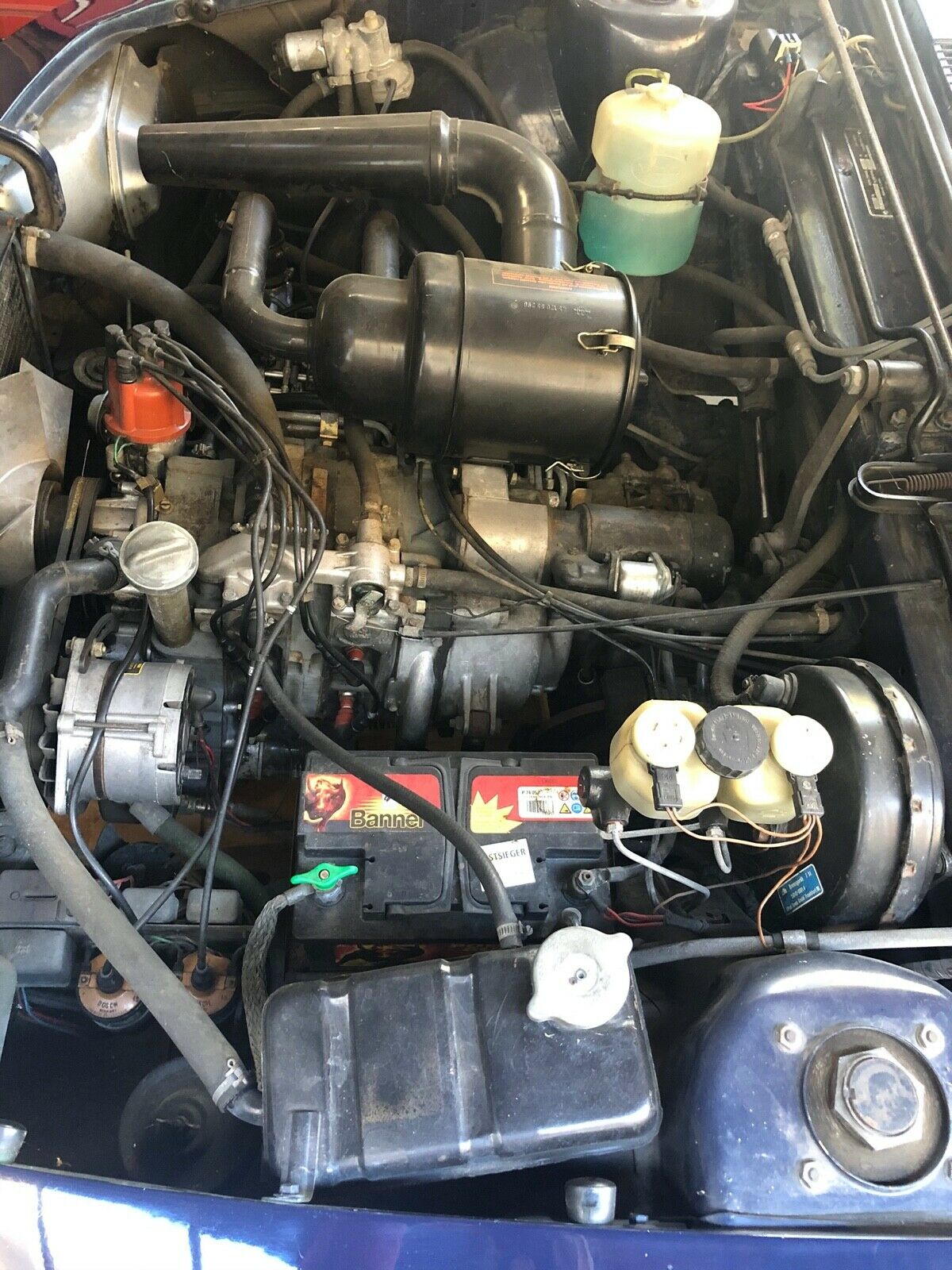 What a lovely car! Sufficed to say, these are exceedingly rare to come across at all. But to find one in good condition is a special treat. Over the past few years, a new trend of electric-conversion on older cars has become popular, and it's easy to see why. Slap a Tesla motor in here, and suddenly you go from a range of NLA parts and finicky tuning to a single moving part that you can charge.
I know that thinking of changing a classic to electric power might seem like heresy on these pages, but to me, it's also a possibility of enjoying a classic car with a much longer shelf life on a much smaller budget. Sure, you don't get the auditory experience, but clearly you weren't looking at an NSU for that. You're looking at it for the style, and that would remain in droves.
-Carter