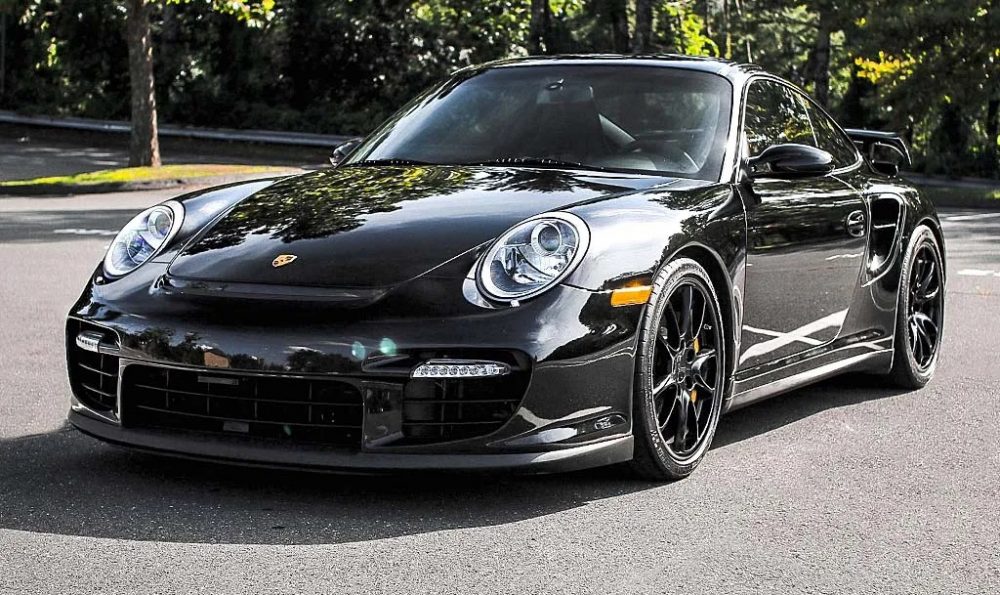 Very few production cars scare me. By "scare," I mean if you hit the throttle at any reasonable moment, things get very hairy. A few of those cars have the numbers "911," followed by the letters "GT," and finally the number 2. The first GT2 for the US market, the 996 GT2, was a car that was probably a little too raw for the general public. If you were cruising along at 65 mph and put your foot to the floor, there is a very high chance the rear end will start to move in directions that you wouldn't expect. The car doesn't have traction or stability control, which you think wouldn't be a problem unless you were driving at the limit, but the limit is very low in a 996 GT2. Or maybe the limit comes up very fast, depending on how you want to look at it.
The next generation and the car we are looking at today, the 997 GT2, thankfully was a tiny bit more tame. It had Porsche Stability Management (PSM), along with traction control to keep you from looking like a baby deer on a frozen over lake. Make no mistake though, this car will still let you kick that massive rear end out and wear some rubber off those expensive 325mm wide tires if you got a little cocky. Porsche produced only 1,216 cars total worldwide, with a mere 194 that came to the US. Somehow, these cars trade for under their 2008 sticker price of around $200,000. This example up for sale in Florida is well under that price tag. For obvious reasons, of course.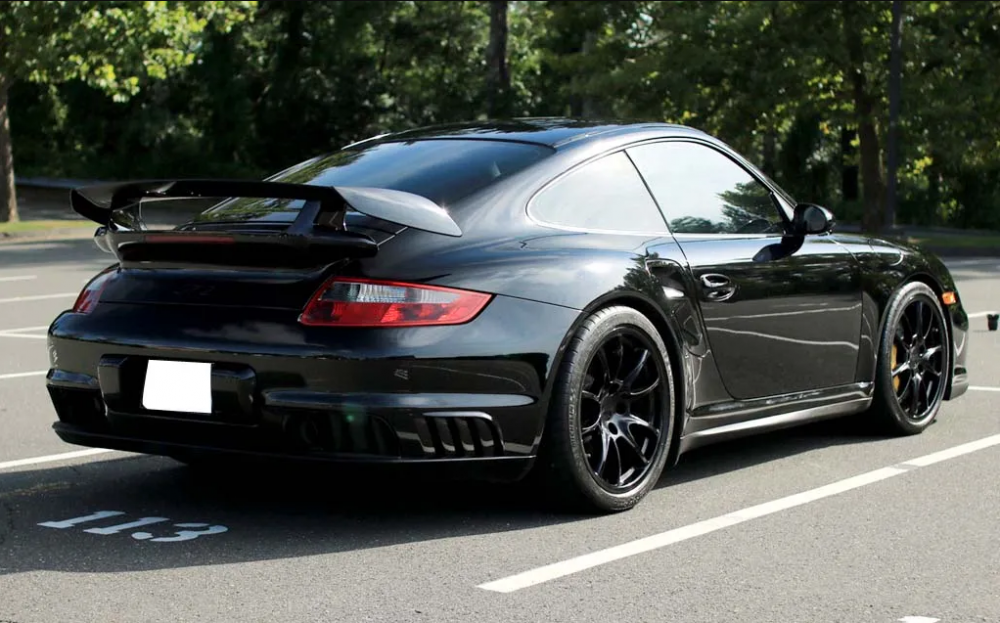 Year: 2008
Model: 911 GT2
VIN: WP0AD29988S796227
Engine: 3.6 liter twin-turbocharged flat-6
Transmission: 6-speed manual
Mileage: 26,297 mi
Location: Fort Lauderdale, Florida
Price: $165,000 Buy It Now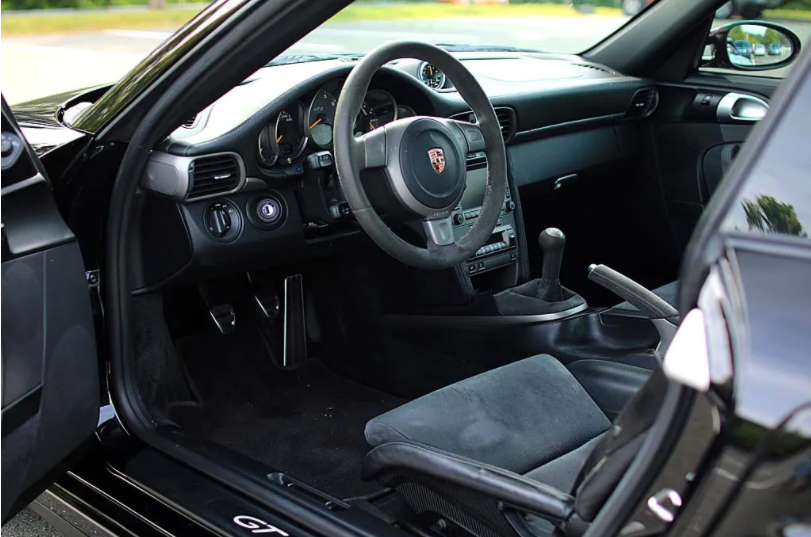 – Up For Sale is Our 2008 Porsche 911 GT2
– Located in Monroe, Connecticut
– Garage kept
– K40 radar/jammer
horizontally opposed 3.6l 6 cylinder
horizontally opposed 3.6l 6 cylinder
530 HP, 505 Torque
Dry Sump lubrication w/ external oil tank
Variable Valve Timing
Titanium Sports Exhaust w/ Twin Tailpipes
6 spd Manual w/ oil cooler
PASM – Porsche Active Suspension Management
Staggered Rim Setup – 8.5 x 19 front/ 12 x 19 rear
Alcantara Interior Trim
Power tilt and slide sunroof
Remote Entry alarm with interior surveillance
Sport Chrono Package
Full Black Leather Package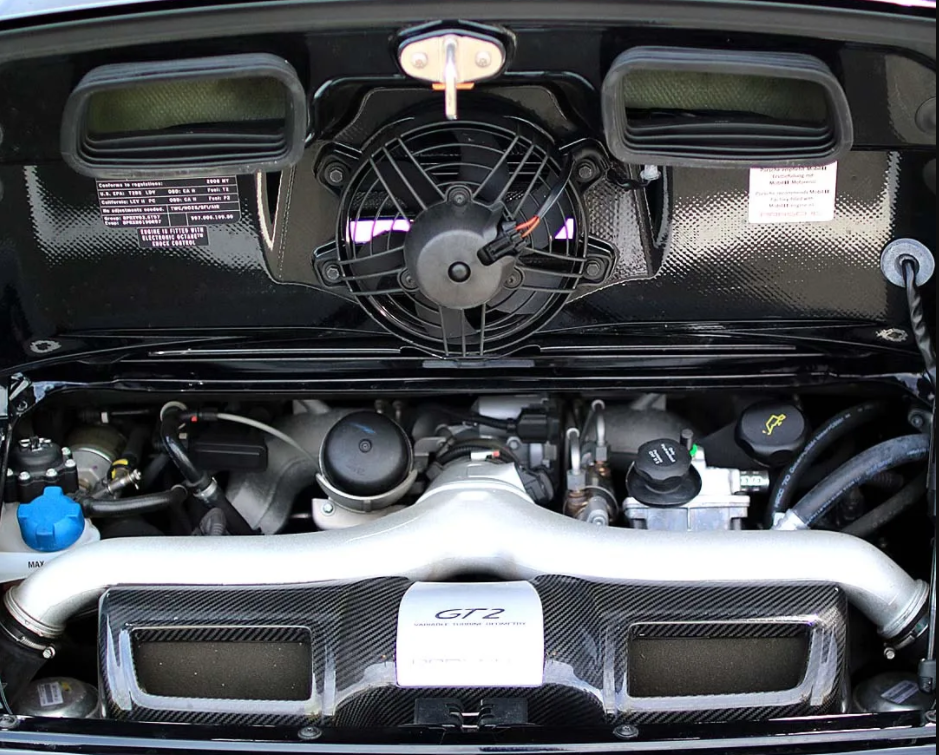 If you are looking for a perfect, low-mileage example, with a bunch of options, this is not your car. This one has covered an impressive 26,000 miles in 12 years, which is a lot given the majority of these that come up for sale usually have well under 10,000 on the odometer. It also looks like the paint is in dire need of a correction as it is pretty scruffy and has a bunch of swirl marks. Inside, this car has the bucket seats, but they look like they've had a hard 26,000 miles on them. Options? One. The Sport Chrono package and that's it. Just to top it off, there's an accident on the Carfax report. So the good news is if you wanted a GT2 to drive, this is probably your car.
That is if you are willing to pony up $165,000. This is probably the cheapest one of these I've seen, but its hard to get a comparison as all the other recent cars have been pristine low-mileage examples that trade between $180,000-$195,000. I think the accident and the dirty Carfax really throws cold water on this one, but if you are someone who doesn't care about that, then who am I to argue. It's not like you have a ton of other options when it comes to these.
– Andrew