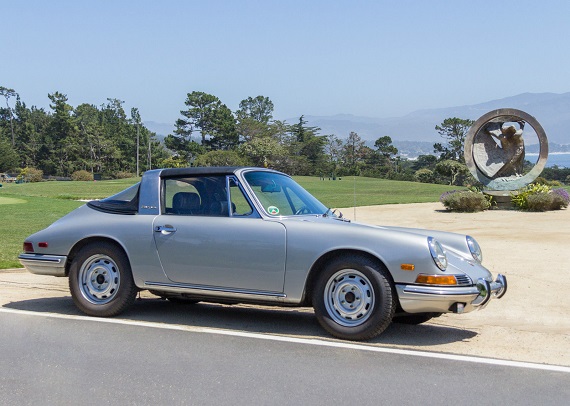 The peculiarity of the Soft-window Targa provides us a window into the way innovative designs and attempts to adapt can end up as short diversions that ultimately fail. Very few of these cars were ever made and fewer still exist today. Out of some concern for the continued viability of the convertible because of increasingly stringent safety regulations, Porsche engineered some Targa versions of the 911 and 912 with an attached roll-hoop and folding rear window, hence "soft-window". With its combination of folding rear window and removable top these cars provided multiple ways to enjoy one's open-top drive, yet it was always going to be more fussy to deal with than either a hard-window Targa or a Cabriolet. After a few years of production, the Targa was reverted exclusively to the hard-window version and the Soft-window exists as sort of an interesting anomaly. Ultimately, it seems these soft-windows showcase some of the difficulty the Targa has enjoyed more generally. Still, they were an interesting attempt at a solution to potential problems, even if those problems never materialized to the degree Porsche expected. The example we have here is a 1968 Porsche 912 Soft-window Targa, located in California, with 109,125 miles on it.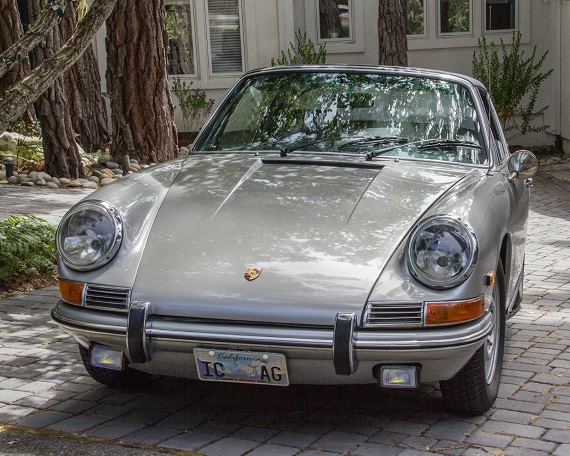 Year: 1968
Model: 912 Targa
Engine: 1.6 liter flat-4
Transmission: 5-speed manual
Mileage: 109,125 mi
Price: Reserve auction (Buy It Now $42,500)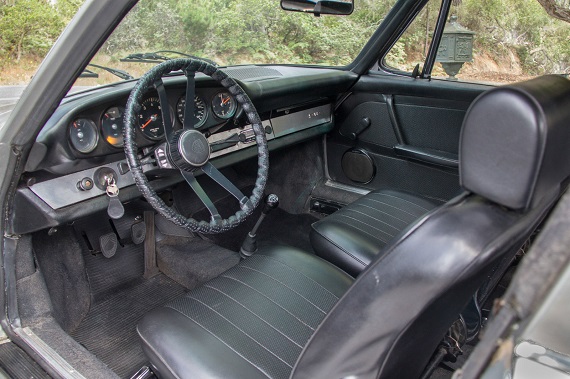 Rare model – of the 30,000 Porsche 912s produced from 1966 to 1969, only 2500 were Targas. The soft rear windows were phased out beginning in late 1968. This is one of less than 100 operable 1968 soft window Targas remaining in the 912 registry.

This vehicle was produced around Sept 1967 and has the optional 5-speed transmission. It has been structurally and mechanically restored to drivable condition in the last year.

The seats and top have been refurbished and the soft window is new. The paint is the original factory special order color "metallic silver" (97-96024 L).

The 912 Targa provides a sensational driving experience comparable to roadsters. Its simplicity provides an unmatched feel of motor sports as it was decades ago.

With relatively minor work remaining to reach top driving condition, the car is priced between the Hagerty condition 2 and condition 3 rating.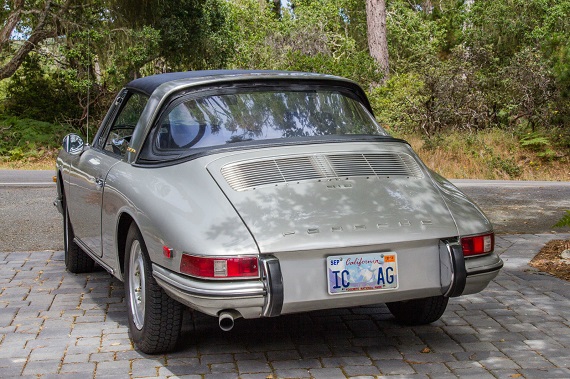 This car is a bit tough. It looks great in the shade, but in the sunlight the Silver with steel wheels looks a little shabby. But the overall condition appears as the seller describes. For someone interested in owning one of these rare targas, a 912 can be had for far cheaper than the 911 version so a car like this may be the type of example to go after. The price here is on the high end, but rarity will always play a significant role in the value of these cars.
-Rob