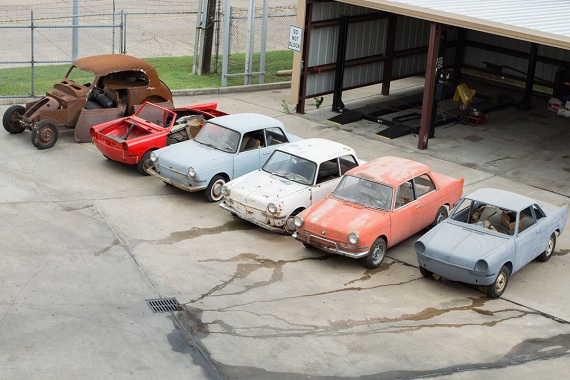 When considering a restoration project, many things factor into one's decision. You need to first pick a model that you find particularly interesting or intriguing. For me, that includes choosing something a little outside the mainstream interests. It's why I prefer the Audi V8 to the S4/S6, for example. It helps if it's something that you can afford, as well – for example, you could decide to restore a very early 356 Porsche rather than a 911, but if you can't afford to buy one it's no good. Then you need to weigh parts availability and cost along with your restoration goals; will this be a driver, a survivor or a 100 point show car? The costs vary for each, as will the amount of detail work involved. For me, while I love to see pristine 100 point show cars, I prefer something that can be driven to the show and home. My Audi, for example, is certainly not pristine – but it also doubles as a track car, and with nearly a quarter million miles on the clock I'm proud of some of its battle scars even if they make me sigh from time to time. So, when something very unique pops up that has potential to be different, special and really stand out from the crowd, I take notice. The 2002ti turbo from Monday is a perfect example of this; a car that needs a tremendous amount of restoration but it really different than everything else out there. In that vein, here's a collection of the rare, rear-engined BMW 700s in various configurations and states along with a WW2-era 321 chassis. Why limit yourself to only one project when you could have six?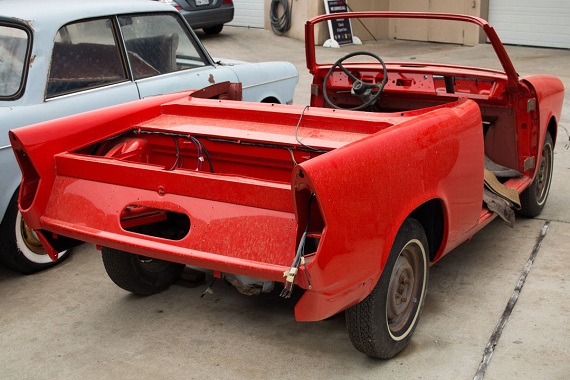 Year: 1962-1963 (mostly)
Model: 700
Engine: 0.7 liter flat-2
Transmission: A few to choose from
Mileage: Lots of miles, but spread out.
Price: No Reserve Auction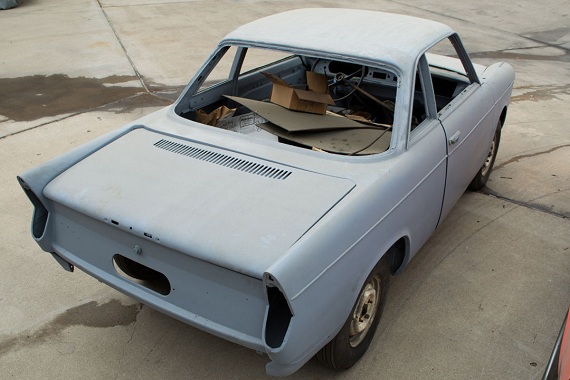 Please D O N O T bid if you do not have funds in hand and/or cannot complete the transaction! We welcome and encourage inspections during the listing time frame.

This lot is being re-offered due to a non-responsive winner – Serious Bidders ONLY – We kindly ask that you secure Funding and Logistics BEFORE the Close of Auction

1940 – 1971 BMW Automobile Collection

Offered as one complete lot, here is a great eclectic collection of iconic Bavarian automobiles, ready for restoration. There are some sparse history/document files that will accompany the sale of the lot. Some of these 700 models are rarely seen on the market and should generate quite a bit of attention among BMW enthusiasts. We have briefly described each vehicle included in the sale below. In addition to the cars, a large quantity of various NOS Parts and Pieces accompany. The entire lot of 6 vehicles and ALL parts are being sold as-is where-is, we will not split up, buyer must take everything.

EXCITING COLLECTION OF BMW 700's FOR RESTORATION – VIEW LINK BELOW FOR 60+ PHOTOS!

Vehicles With Stock #'s:

D980 : 1963 BMW 700 Convertible (Chassis No. 780144) – Most desirable 700 variant, Red, Painted shell with new wiring harness, chrome trim and glass, engine casing only – engine not assembled but appears to have all parts, missing doors and glass – Clear Title

D991 : 1963 BMW 700 Sport Coupe SWB (Chassis No. 195751) – Famed for use as Works and Privateer rally and race cars, in Primer, Largely complete with parts, Numbers-Matching engine outside of vehicle – Clear Title

D1019 : 1962 BMW 700 Sedan (Chassis No. 703827) – Blue 4-seater coupe, Complete car for restoration, Fitted with Numbers-Matching Engine – Sold on Bill of Sale Only

D1020 : 1962 BMW 700 Sedan (Chassis No. 719345) – White 4-seater coupe, originally Blue, Complete car for restoration, Engine No. 718666 – Sold on Bill of Sale Only

D1018 : 1963 BMW 700A LS Sedan LWB (Chassis No. 835535) – Red, Complete upholstery, Missing engine – Sold on Bill of Sale Only

D1017 : 1940 BMW 321 (Chassis No. 99365) – Bare Metal, Complete with Engine, Body panels and Seats – Sold on Bill of Sale Only

Additional Photos of the Collection: https://flic.kr/s/aHsjZc4N56

NO RESERVE AUCTION

PLEASE NOTE WHAT YOU SEE IN THE PHOTOS IS WHAT YOU GET IF NOT PICTURED THEN NOT INCLUDED IN THE SALE.

Being sold "AS-IS" "WHERE-IS" and with NO WARRANTIES. By bidding, you are committing to purchase this vehicle, and not the option to withdraw. We welcome and encourage inspections during the listing time frame. Please DO NOT BUY if you do not understand the terms – Backing out of the sale after the auction has concluded is unacceptable. We are more than happy to discuss the car and auction with you by telephone – Please contact: Jose Romero or Brandon Mason at (281) 497-1000. We can help arrange shipping worldwide.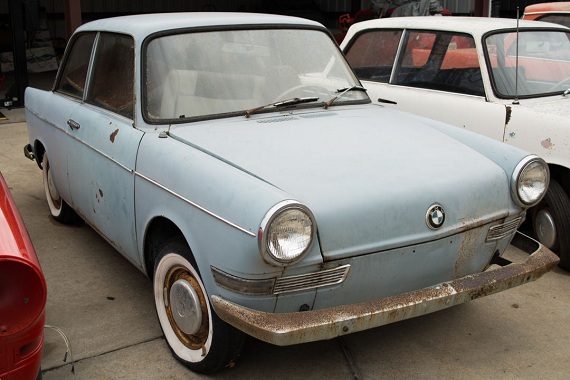 Obviously, the cars that really are the draw here are the 321 which needs tremendous work and the 700 Coupe and Convertible that need less, but only just. Of the roughly 190,000 BMW 700s produced, only around 30,000 were the Coupe model and they're rare to see today. But there were only a reported 2,500 convertibles produced, making that a serious draw and worth the restoration. Similarly, while BMW 321 production picked up post-war, less than 4,000 were produced before the high point of the war years. Automobile production in Germany ran into serious difficulty between 1937 and 1939; my research into Auto-Union and Mercedes-Benz found a frenzy of letters from the company's headquarters to the government, pleading for rubber to produce tires to be released so that production and delivery could be completed. Obviously, by 1940 only a handful of cars were produced in Germany overall – and you would have had to have been fairly well off and lucky to procure one, so there must be a decently neat story behind this particular 321. They're pretty but don't have the following of pre-war Benz models, for example, so the pricing won't be outrageous. Those little 700s, though, would make a really cool project to put together. Personally, I'd probably like one of these outfitted in rally-spec; as with the 1961 Monte Carlo rally example sans bumpers with some extra lights up front, these look purposeful and very different. My favorite is probably the coupe, though they're not worth what the convertibles are. Still, Hagerty only places value for a top condition convertible around $32,000 – a top condition coupe is around half that. You won't make all your money back restoring these to top condition, but do what you would like and make them special in your own way; they'll be appreciated when you turn up to a show, and you'll likely be the only one!
-Carter