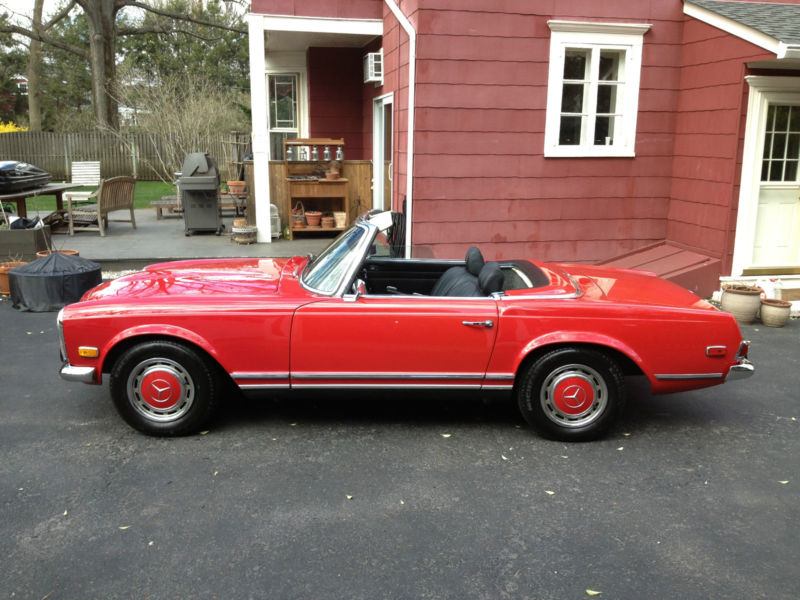 My favorite memory of my father's 1971 280SL 4 speed is riding home in the evening from some vintage car races in the New England fall. His 280 didn't have a very nice roof at that point, so we were driving with the top down. Cool, right? No, it was just downright cold. I huddled low in the cabin, trying to get as much of the heat trickling out of the non-existent ventilation system. It's a perfect example of how spartan the W113 SLs are in comparison to the later R107 cars, but it's also a reminder that SL stands for "Sport Light" – something the newer cars lost along the way. The W113 also got a dose of "Sport" compared to the anemic 190 SL that preceded it as well, with the 230 and 250 sporting 150 growling horsepower. The 280 gained 20 more ponies, but most were coupled to an automatic transmission that diluted the experience. Thankfully, that's not the case with this 1969 280 SL 4 speed: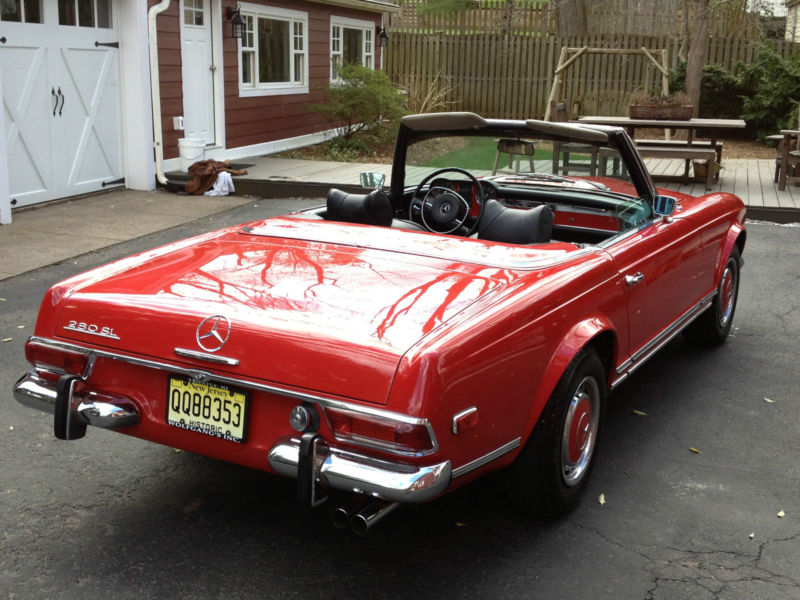 Year: 1969
Model: 280 SL
Engine: 2.8 liter inline-6
Transmission: 4-speed manual
Mileage: 69,000 mi
Price: $45,000 Buy it Now
Gorgeous, head turning 280 SL Roadster. Rare 4-speed, dealer A/C. Both tops, interior is like new, radio and clock work as do all guages lights and levers. Original tool kit, like new Michelins. No known rust issues, rockers and floor pans were restored by a classic mercedes shop and are documented. Paint finish looks very good but does have a few imperfections. The soft top has a few wear spots, typical of older tops. Mechanically this car is near perfect. It runs amazingly and tracks straight as an arrow. Brakes are new all around and it has been mechanically maintained by a classic expert.

Enjoy this car as it is for years or invest in a high end paint job and you will have a show car. This car will only appreciate in value. There aren't many available at this price in this fine condition.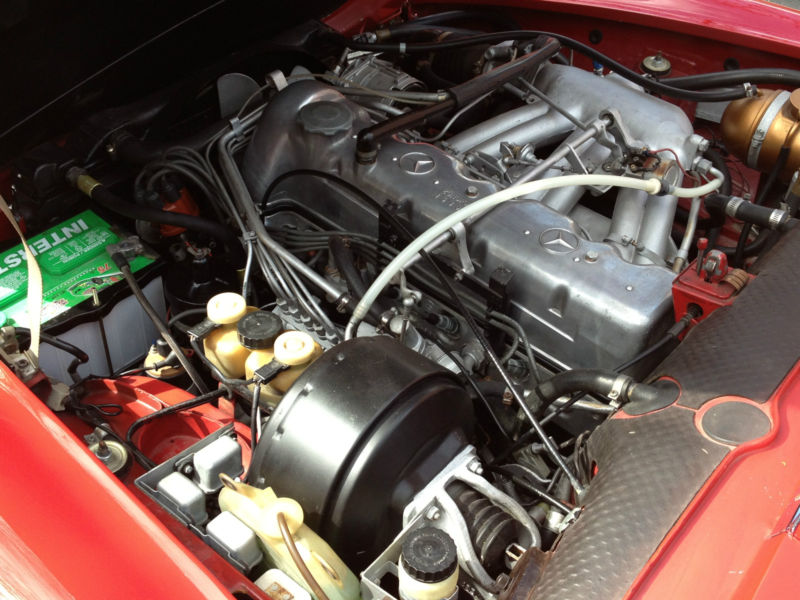 In the 1990s, these cars could be had for a song. Through the 2000s though, appreciation for the very attractive Paul Bracq design and the no frills simplicity drove prices into the $40,000 range for very nice examples. Since then values have continued to climb, and mint examples fetch the best part of $100,000. This car makes no claim to be a mint example, and to me that's its appeal. At about half the price of the best examples, you have a show worthy driver. These really are enjoyable cars to drive, though not so much on the highway – 70 miles an hour equates to nearly 4,000 RPMs, but on a back road with the top down, that throaty inline 6 will reward you rowing through the gears. It's not a fast car, but you sure can have a lot of fun on your way to your destination! Better yet, arriving at that destination in your W113 will make you feel like you're at a Hollywood premier. People will turn their heads to see who is driving this beautiful, classic Mercedes. It has a presence about it that cars at twice the price can't achieve. Just dress warmly.
-Carter