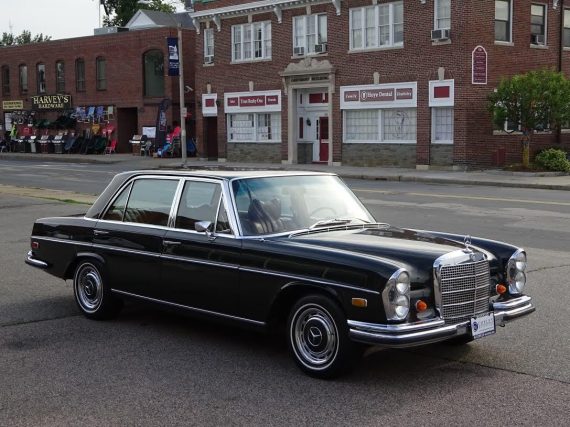 There is a reason why Jay Leno calls the W109 6.3 his favorite Mercedes-Benz. It's a classic Mercedes design both inside and out then finished off with the M100 6.3 liter V8 that still holds it own with modern cars. It's what a Mercedes-Benz should be. Don't get me wrong, I love the new super AMG cars that have 650 horsepower and can drive themselves down the road, but you can get that from any brand now. In 1969, this was the car if you wanted a European super sedan. Not to mention you paid for it too at over $14,000, which was only a few thousand less than a Rolls-Royce Silver Shadow. But the Silver Shadow didn't compare to the 6.3 in terms of power, build quality and reliability. That's why this car still has a huge following and even higher demand to this day. So let's check out this 1969 for sale in Massachusetts.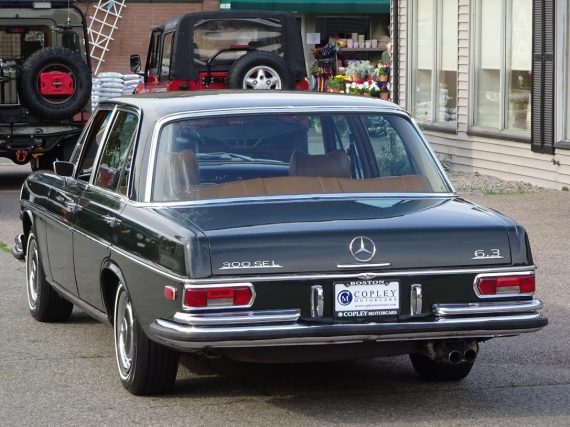 Year: 1969
Model: 300SEL 6.3
Engine: 6.3 liter V8
Transmission: 4-speed automatic
Mileage:
 67,500
Price:
 $36,000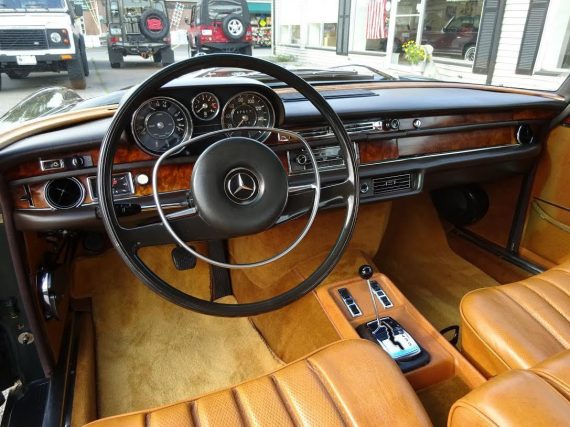 1969 Mercedes Benz 300SEL 6.3, S/N 10901812002626, DB291 Dark Olive with cognac, 6.3 litre V8 M100 fuel injected engine with 300 horsepower, 4 speed automatic transmission with floor shifter, disc brakes at all four wheels, air suspension, Becker Mexico radio, air conditioning, power windows, extensive refurbishment 2002 – 2004 at Mercedes Benz specialist Hatch & Sons and used regularly for a handful of years thereafter as a daily driver for 20,000 miles, more recently in storage and unused for the past several years, the interior is showing nicely and the paint showing its age, mechanically sound but surely needing a major servicing, the air suspension staying up for days, original owner's manuals and maintenance booklet, original showroom brochure, 67,500 miles from new and a nice driver quality example of the "banker's sedan." To see additional photos, please send us a note and we'll send a link to the complete photo file. Nationwide and international delivery arranged from our suburban Boston showroom. We reserve the right to end the auction early. For more information about Copley Motorcars, please refer to the "About Me" button in this listing. Telephone: 781.444.4646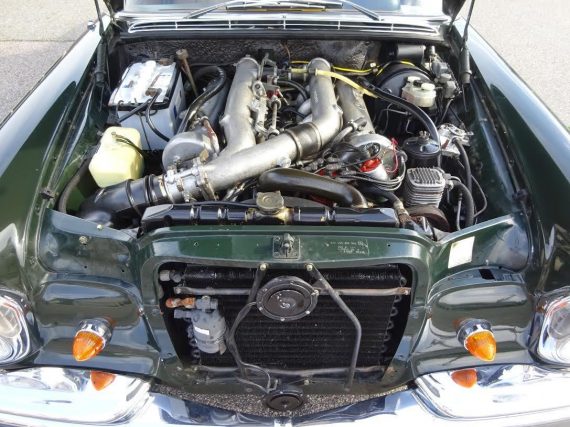 The reason I chose this car is because of its perfect color combination: DB291 Dark Olive with the wonderful cognac interior. It's the kind of interior that is so nice that you can take a magazine out into the garage and just sit in the drivers seat to read. This particular example isn't without its flaws through. It has some paint marks and is missing a side marker, but it all seems like minor things. The listing mentions it's probably due for a service, but the seller Copley Motorcars is no stranger to these cars and wouldn't sell you a ticking time bomb.
At $36,000, there is a reason why this car has over 80 watchers on the listing. This is really good value for what the usual 6.3 asking price is. I doubt you'll ever lose much money on one of these cars as they've been slowing creeping up in value over the past five years. So if your looking for a nice 6.3 that you can drive regularly, this one might be something to look into.
– Andrew