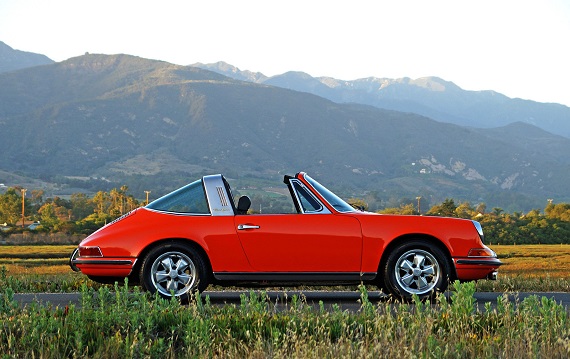 There is something about the early targas that I really find aesthetically pleasing, or at least more so than the later versions. The contrast of the chrome and the exterior paint. The way the original body design naturally curves on each end prior to the integration of the impact bumpers. The total design just works to form a very appealing package. The newly designed 991 Targa appears to reflect this design a little better than some previous models, though obviously in a much more technological manner. And that gets at the heart of why these early cars are great. Simplicity and a connection that technology struggles to replicate. The Targa has had a rough life as a 911 as it has always been less appreciated relative to its Coupe and Cabriolet counterparts. In some ways I understand that and then I come across a car like this and it makes no sense. Here we have a Tangerine 1969 Porsche 911E Targa, located in Santa Barbara, with 31,443 miles on it. While I'd like to see something to verify the low mileage of this car, everything appears in remarkable shape.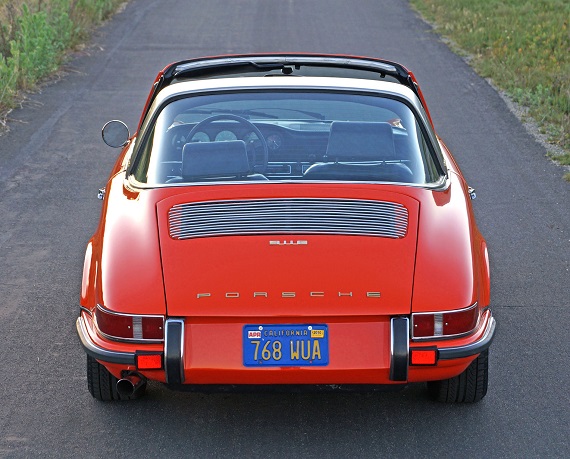 Year: 1969
Model: 911E Targa
Engine: 2.0 liter flat-6
Transmission: 5-speed manual
Mileage: 31,443 mi
Price: Reserve auction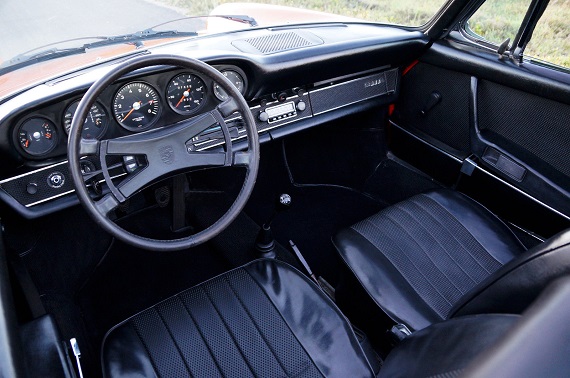 Offered for sale is a beautiful and desirable 1969 Porsche 911E Targa that retains its original numbers matching engine, original numbers matching transmission and original color combination of Tangerine (Paint Code 6809) over black leatherette, all confirmed through the car's Porsche Certificate of Authenticity (COA).

Wonderfully era-specific, Tangerine is one of the most desirable colors for early 911s, and the car's finish is in great shape, exhibiting consistency, depth and luster and marred only by minor imperfections, none of which are significant enough to appear in any of the pictures. The chrome is all in good original condition, as is the glass and rubber, and the polished Fuchs wheels are wrapped in nearly new tires.

The largely original interior is in excellent condition, the black leatherette seats, interior panels and carpets showing only negligible wear, the original dash free of warping or cracking with the exception of a ¾" crack behind the speaker cover and the door pockets intact and in exceptionally good shape. The targa top is in excellent shape cosmetically, but has a repairable crack in one section of the folding frame that leaves it serviceable but not perfect. The car also retains its original Blaupunkt radio and spare wheel.

Recently serviced and mechanically strong, the original engine does not smoke, idles consistently and has strong even compression and good oil pressure, pulling cleanly through each of the original transmission's five gears. The car's pans have been previously replaced, however they show indications of some rust, most notably in the front support pan.

This is an excellent opportunity to acquire a rare, increasingly desirable, increasing appreciating, mechanically sound, numbers matching 911E Targa finished in its sought after original livery and confirmed by its COA. With 911E prices escalating to a nearly unattainable level, this fairly priced example would make an excellent weekend driver as is or a solid platform for restoration. Please bid accordingly.

We want this car to go to great home and would be happy to answer any questions, so please feel free to email us or call us at 805-202-4557.

We've always had an appreciation for classic European cars and over the years have created an eclectic personal collection. We only buy cars that we'd personally be interested in owning and generally only sell them to make room for other acquisitions. That time has come for this Porsche (if the price is right, of course – this isn't a fire sale). We try to give accurate descriptions of the cars we're selling, but we're enthusiasts, not experts, and we encourage and are happy to help facilitate personal or professional inspections. But please do so before bidding, as the alternative harms our ability to make sales to other interested parties who have done their proper due diligence before bidding.

For U.S. buyers a 10% non-refundable deposit is required within 3 days of the auction's end, the balance to be paid within 7 days of the auction's end. Foreign buyers must pay in full within 7 business days of the auction's end. Buyer is responsible for shipping, however we'd be more that happy to help with recommendations and arrangements. The car is listed locally and we reserve the right to end the auction at any time should it sell prior to auction's end. Thanks for your interest.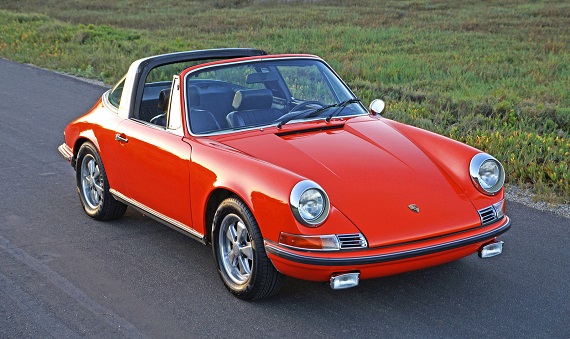 This is just a stunningly pretty car. The seller has noted a few minor flaws in the interior, but none detract from the overall quality of this 911E's appearance. I've said before that any 911 in this color combination always will hold a high place in my heart and hopefully the images here help to justify that feeling. Bidding currently sits at $36,101 and I'd expect that by auction's end this may approach six figures.
-Rob