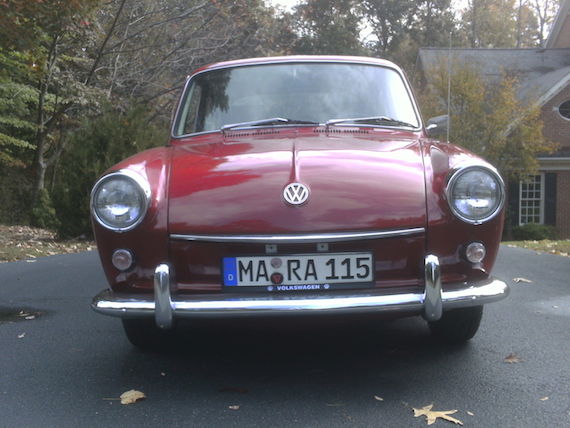 The '69 Volkswagen Type 3 Fastback we featured last week is back on the market, with a $600 price reduction. Is it time to reconsider these alternative air-cooled VWs with Beetle prices trending upwards?
The below post originally appeared on our site October 25, 2014: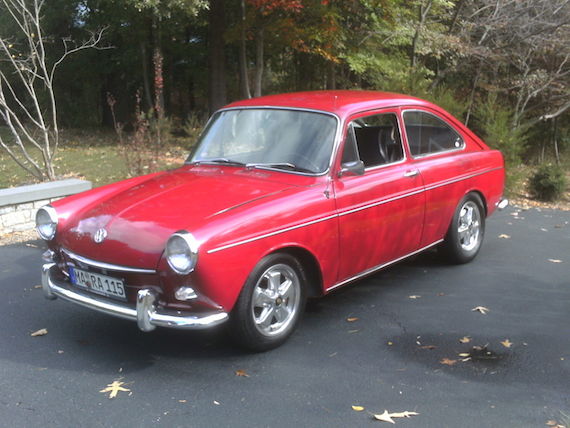 As enthusiasts, we're always on the hunt for something unique. The problem with unique is that it usually is accompanied by a hefty price tag. While the Beetle could be classified as the ubiquitous "people's car," there are plenty of vehicles that proliferated from that platform that you don't see all that often these days. Case in point this 1969 Type 3 Fastback for sale in Virginia. The Type 3 was introduced in the early 1960s to expand the Volkswagen product range, with only the two-door station wagon and fastback that you see here being offered to US customers. The handsome notchback would curiously be unavailable to US customers, although a few have found their was stateside over the years. This particular car is far from perfect, but could be classified as a perfectly usable classic that could leave the air-cooled VW fan some room for improvement and tinkering.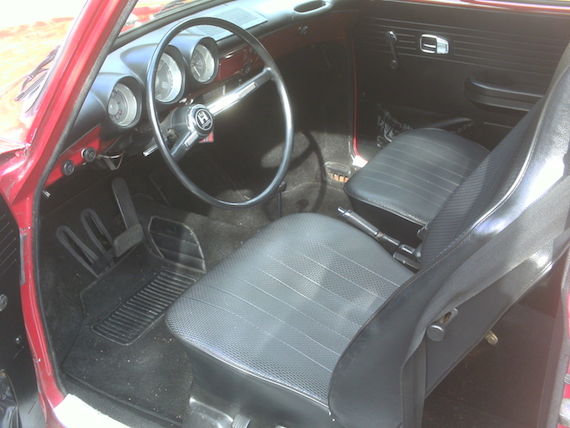 Year: 1969
Model: Type 3 Fastback
Engine: 1.6 liter flat-4
Transmission: 3-speed automatic
Mileage: 60,400 (?) mi
Price: $6,750 Buy It Now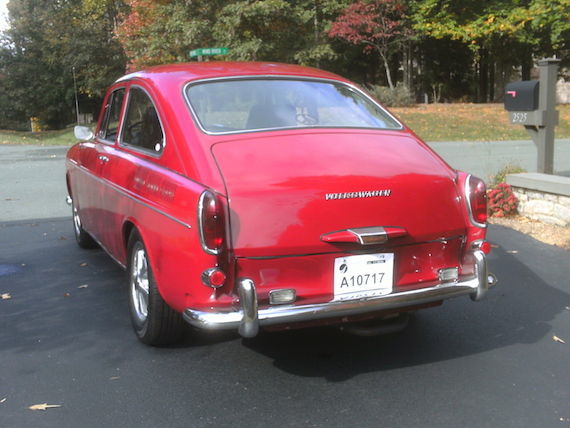 Up for sale is this nicely restored 1969 VW Type 3 Fastback. The restoration is about 4 years old and included fresh paint, brand new interior, rebuilt 1641 engine with dual weber 34 carbs, and rebuilt transmission. The car is very clean (southern car from Texas) with no evidence of rust underneath or anywhere on the car. The odometer, which is working, shows 60,400 miles but exact mileage on the car is unknown.

The previous owner of this car was thinking the same thing as me- I'd prefer a manual transmission. Included in the sale are all the parts you'd need (some new, some reconditioned/used) to do a manual conversion including transmission, brand new shifter, clutch pedals etc. **The tunnel is already in place underneath! I would caution the new owner to spend a little time driving it like I did before considering a manual swap. This automatic is sprightly and quick- nothing like I expected from my experience with VW's old auto-sticks. If I kept the car I'd leave it as an automatic. It starts up, runs great and does not smoke or burn oil.

The photos will hopefully tell the story. The paint job was well done. There are a couple small areas where the paint has developed hairline cracks- I've included photos of those spots.

The interior is like new- no tears or marks on the seats, excellent headliner and carpet in rear deck lid. Nicely painted dash to match the outside. Original radio works, but barely, and plays through the dash mounted speaker. The clock does not work. Speedometer, gas gauge, lights, wipers all work as they should. There is all new weather stripping on the doors. The glass all around is excellent and windows crank as they should. The front trunk and rear storage area are clean- see photos. Seat belts front and rear.

The car is riding on 15 inch Empi, Porsche Fuchs clone wheels with Porsche center caps. The tires have less than 2,000 miles on them. When the wheels and tires were added by the previous owner they redid the suspension and put in new brakes all around.

Chrome is excellent.

This VW Fastback is also listed for sale locally so the auction may be ended at any time before the reserve is hit. Email with questions and I'll answer to the best of my limited mechanical knowledge. May be seen in person in Charlottesville, Va. Get in touch to make an appointment.

On Oct-23-14 at 04:46:13 PDT, seller added the following information:
I've been contacted by several interested buyers asking if I have a "buy it now" price. Feel free to email me from Ebay if you'd like to make a preemptive offer. I've also been asked if I'm interested in "trades". While my primary motivation for selling is garage space, I am a Volvo/Saab collector and the only trades that would be of interest would be Volvo (1800, 122, 544, 142/145) or Saab (96/95 series).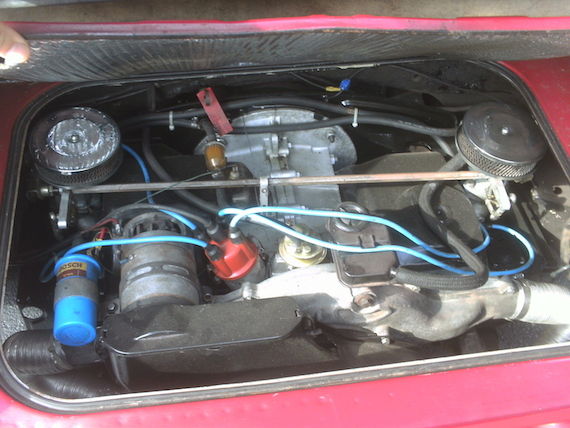 I'm a sucker for air-cooled Volkswagen with Porsche styling cues, like the Fuchs replicas we see on this car. It gives a bit of aggression to an otherwise workaday appearance. The automatic would, of course, be a detriment for those who like to row their own. If you really wanted to make the change, the benefit with a car like this is you won't be too worried about hurting its originality or value too much. If you've hankered for a classic Beetle for a while but it might seem a bit too run of the mill, these Type 3s are certainly worth a second look.
-Paul