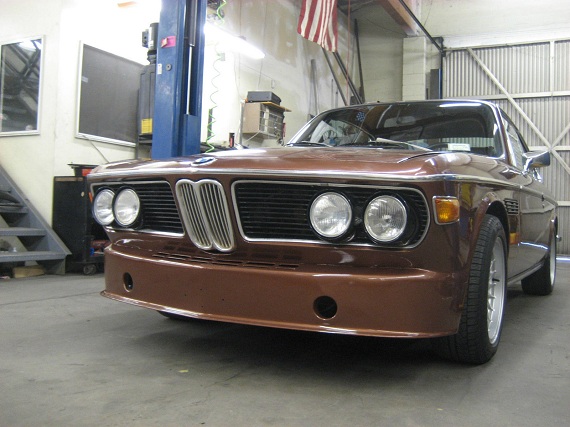 "Restomod" is probably a word that's overused and misappropriated often. I'd consider any car with period-correct or period-inspired modifications, updated to make it more fun to drive or more reliable, and cleaned up to look a bit more sporty while still retaining the essence of the car a "restomod". Nothing important is taken away, but some of the shortcomings are improved upon – or, at least made more enjoyable. Looks wise, there isn't much that you can do to improve the E9 BMW – it's a timeless classic design, beautifully elegant and simple. I wrote up a 1967 Ferrari 330 GTC on our sister site, Classic Italian Cars For Sale, and it's amazing how similar the overall look of the two cars is. Yet, while you wouldn't dream of resto-modding a $800,000 Ferrari the prospect of changing your E9 – especially when it's not the most sought after model – suddenly becomes much easier. As such, I really think the seller of this E9 made a pretty design much prettier with some minor modifications, some nice period details and a bit more sport with a heart transplant: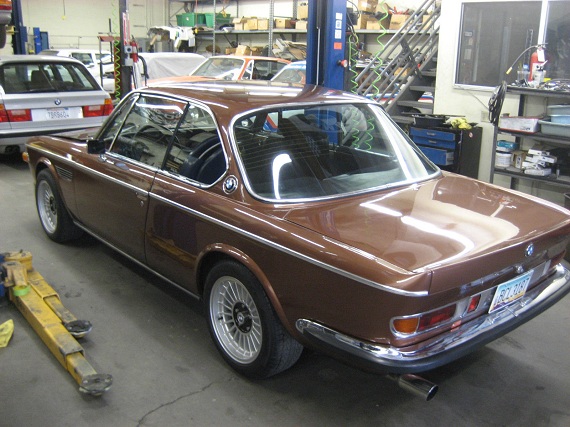 Year: 1970
Model: 2800CS
Engine: 3.0 liter inline-6
Transmission: 5-speed manual
Mileage: 86,000 mi
Price: Reserve Auction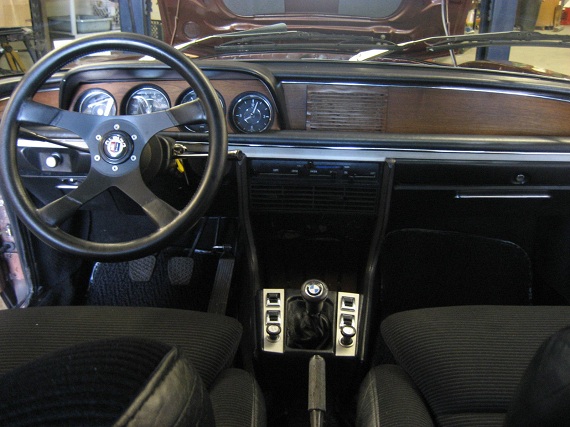 Offered for sale is a Resto Mod 2800CS E9 Coupe. Body: Straight with a molded CSL style front spoiler and a rear molded CSL style spoiler. All glass is in excellent condition. Paint is nice and shiny and is very presentable, but not a concourse glass finish. Interior: Scheel front seats with matching CSL style cloth on the rear seats-all fresh. Non OEM, but new black carpet. All wood on the doors and rear panels is in great shape as is the center console. The wood on the dash is less than average, but I will replace at new owners expense. Momo wheel, leather shift knob, and 4 power windows round out the interior. Suspension: All new rotors, pads, SS brake lines, and rebuilt calipers all the way around. Aftermarket sway bars and a 3:25 LSD. Engine: Triple 45 DCOE Webers, Hartge headers, Stebro SS exhaust, new e28 radiator, fan and fan clutch, new Pertronix just installed, overdrive 5 speed trans, and I have receipts for a complete rebuild on the 3.0 motor. Wheels: Aftermarket 16×7 Alpina style wheels that are in excellent shape with great rubber. I purchased this car in a "bulk" sale as the main car I was after is an Inka CSi, and I have spent a ton of money on this car getting to where I felt it was presentable. I don't have a long history on the car, but have contact with the last 2 owners and they are both enthusiasts. Rust: I have tried to find any hint of rust and I consider myself a "minor" expert on it. The only rust I could find has been isolated just back from strut tower and it is very minor at best. It's not a show car, but it is a respectable driver. I have shown pictures of the undercarriage and as you can see it is rust free. This is a true EURO SPEC car.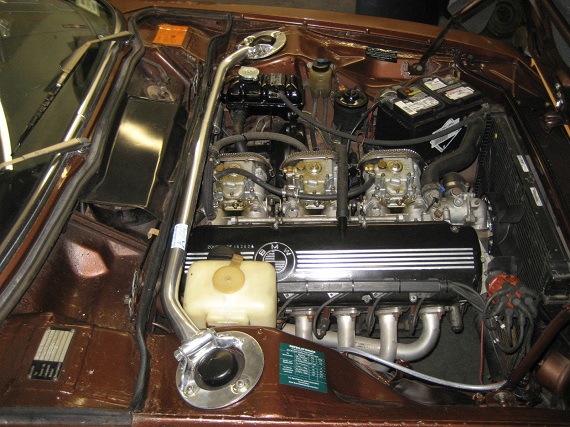 To me, it's fine that some of the parts aren't expensive original units; this isn't a show car, it's a very nice driver. I really like the look with the CSL-spec front spoiler, and the rear spoiler is discreet and neat. The Alpina-style wheels and steering wheel are great additions, and overall the interior (minus the mentioned wood) and exterior look awesome. The car also sports more motivation with a 3.0 inline-6 mated to a 5-speed with limited slip. This is a slick package that should remain much more affordable than a real CSL, and it's one you wouldn't be afraid to drive a bit. Plus, honestly most people won't be able to tell the difference. This is to me a well executed package that can be enjoyed!
-Carter