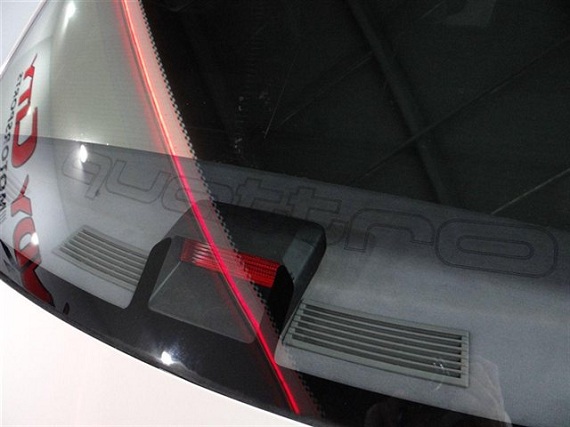 The 1991 Audi V8 quattro from last fall is still available from Windy City Motorsports, now with a price lowered to $3,900. While these cars certainly need a healthy dose of maintenance to run reliably, at below $4,000 you're not likely to find one in better condition for less money. This is certainly a cheaper way to live your DTM dreams than jumping into a 190E 2.3-16 or M3 these days!
The below post originally appeared on our site November 13 and December 22, 2013: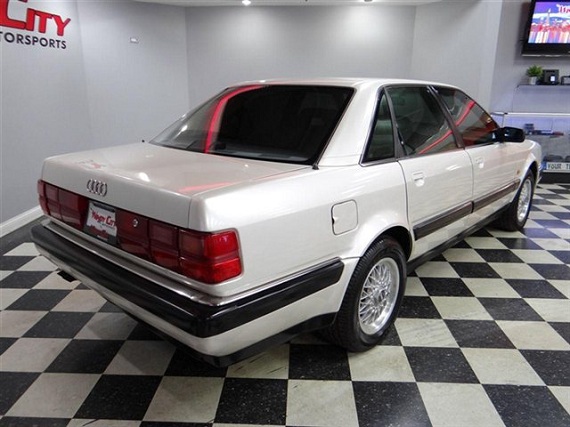 If you read my last V8 quattro post during V8 week, you'd understand the love/hate relationship I have with the V8 Quattro. It's been nearly a decade on from parting company with my 1994 4.2 V8, and while it's true we didn't always have the best relationship it's the car that I miss the most out of those I've owned. Every time that one comes up for sale I ponder how much it would take to get it into nice condition; and then, every once in a while, a nice one pops up! Such was the case with the 1990 I wrote up for V8 week, and while that car was probably overpriced (and is still for sale), today it's 1991 twin has come up for sale at a more reasonable price. In period correct and perfect Pearlesant Metallic over grey Connolly leather comfort seats – pretty much the only optional extras available on the V8 – today's example is taunting me:
Year: 1991
Model: V8 Quattro
Engine: 3.6 liter V8
Transmission: 4-speed automatic
Mileage: 106,000 mi
Price: $3,900 Buy It Now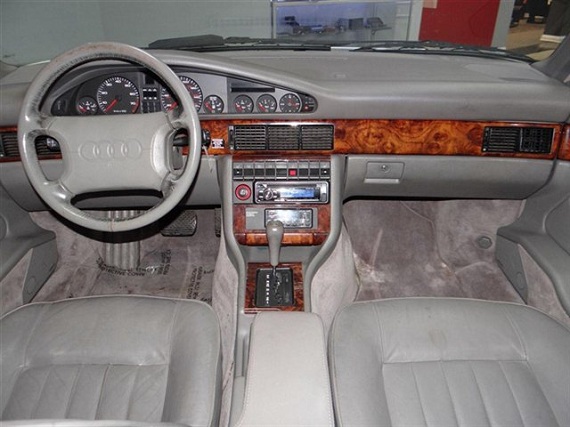 Vehicle Overview
We at Windy City Motorsports are very pleased to offer for sale this super clean 1991 Audi V8 Quattro luxury sedan.

***Very Hard To Find

***3.6L V8 Powerplant

***Legendary Audi Quattro All Wheel Drive System

***Rust Free West Coast Car

***Beautiful Pearl White Exterior

***Non-Smoker Gray Leather Cabin

***Original BBS Mesh Wheels

***Eclipse Detachable Face CD Player W/Ipod & USB Inputs

***Heated Leather Seats

***Carfax Certified Vehicle!

*******Free Nationwide Shipping & Rear View Camera System Are Included In The BUY IT NOW Price!

***Facetime Or Tango Users Please Contact Us For A "Virtual Walk-Around"

***Financing Is Available For all Types Of Credit

***Inexpensive Nationwide / Worldwide Delivery Is Our Specialty!

***Rear View Mirror Mounted Back Up Camera System Shown Can Be Installed For Only $299. System Includes Night Vision Camera, Remote, AUX Input For DVD Systems & Much More.

***We sincerely appreciate your interest, and as a trusted eBay award winning seller since 1999, we hope to add you to our quickly growing family of 7,600+ satisfied customers.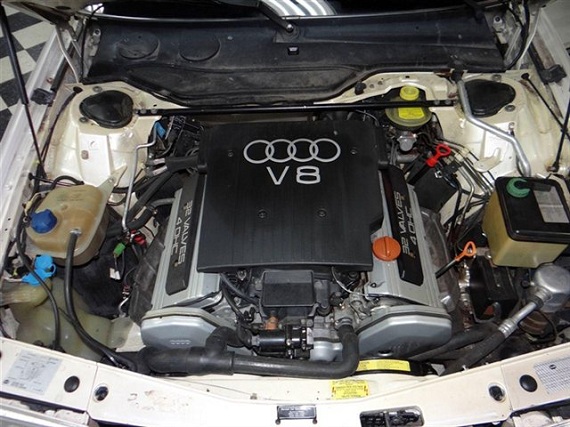 Having spent many a day cleaning those original BBS wheels, seeing them in good condition is very refreshing. The BBSs were quite light and a nice upgrade from the original "Aero" wheels 1991 on to 1994. The condition of this car looks to be near perfect, and if you're interested in a V8 Quattro that's what you want. As with the last one, you'd want to make sure to check if there are maintenance records – specifically, the timing belt service should have been completed. I see a missing headlight wiper, but that's not really the end of the world. The early V8s are noted for vacuum leaks and oil leaks, so you'll want to check for those – and the automatic is fairly trusty but you'd probably want to service that, too. This would be a perfect candidate for a 5 speed swap out of a 200 20V, or go crazy and pop in a 4.2 40V motor out of an A8 and a 01E 6-speed if you want a true sleeper. In stock form, the 3.6 with the automatic is underwhelming around town but fun on the highway. $5,900 may seem like a lot for an older Audi, but finding a V8 in this condition is just about impossible – and I think this one is well worth it!
-Carter