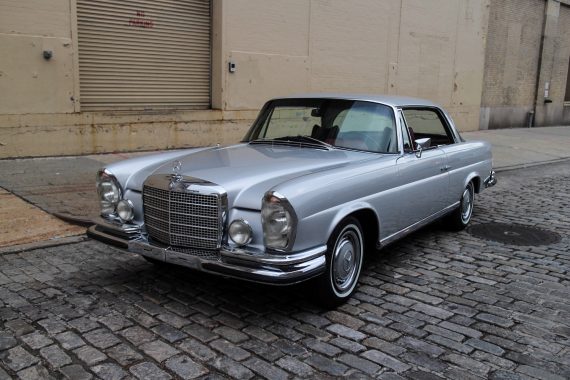 The W111 coupe is a hell of a design. But it's one thing just to be a good design. Lots of cars over the years have looked great but when it comes to putting the rubber to the road, well, it's better off sitting quietly in the Denny's parking lot on Friday night 'Cruise Nights' in small town, USA. Not true of the W111 coupe, and especially not the 3.5. Launched in 1970 to wrap up production of the W111 and make way for the R107/C107, the 280SE 3.5 coupe was the 230 horsepower V8 version to the regular 280SE with the straight-6 M130. Strikingly handsome in almost any color combo, 3.5 coupe values have more than doubled in the last few years. This 1970 located in New York City checks all the boxes if you are looking for the almost perfect classic Mercedes coupe.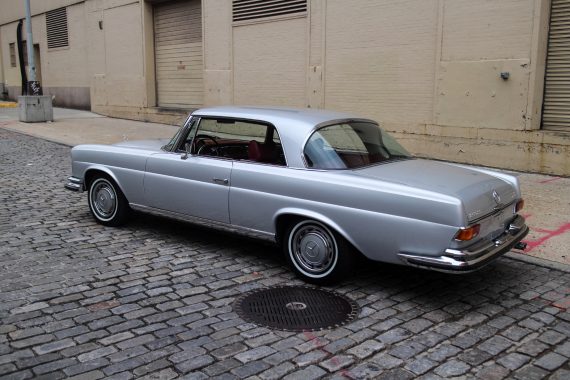 Year: 1970
Model: 280SE 3.5 Coupe
Engine: 3.5 liter V8
Transmission: 4-speed manual
Mileage: 81,000
Price: Inquire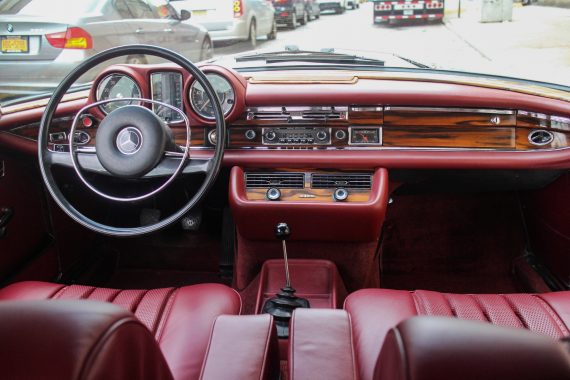 This original European 1970 3.5 Coupe has had some cosmetic restoration and when you look at it, it appears that the car has been completely restored. However it is in immaculate original condition with excellent floors as confirmed by the perfect original sheet metal in the trunk. The paint is like new as well as all of the chrome. The interior is as new as well as the beautiful zebrano wood trim and dash. The previous ownership of the car was in Rialto California. This factory 4-speed drives like a new car with extraordinary power and handling. The factory air conditioning blows ice cold.
This example is everything you'd want if you were in the market for one. It has enough miles on it that you won't feel terrible taking it out for a regular drive. It's condition isn't up the concourse level, but it's extremely clean and can still be a show stopper if you wish to go that route. This car scores points for being a euro market car with it's one-piece headlights over the common stacked two lenses and other little details The burgundy interior paired with the wood show perfectly with almost no flaws. The engine compartment also looks excellent for it's mileage. Also note that it looks like it's been converted to R134.
With no price listed, I'm willing to bet this is easily a six-figure car. Four or five years ago you could pick up a car like this for around the $50,000 mark. But recent sales have some of these selling for big money and even more so if you wanted a cabriolet. With the factory air condition, 4-speed manual and being a European-spec car has this one even more valuable than the other 3.5 coupes on the market.
– Andrew