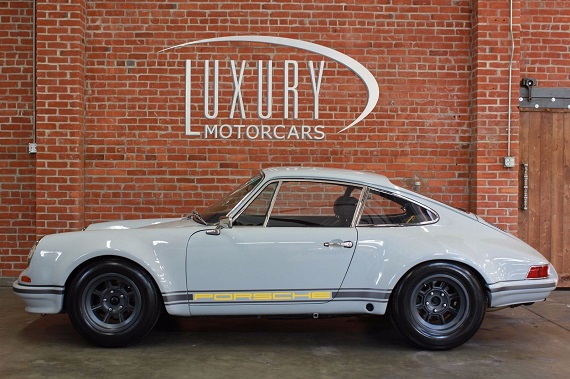 I've seen this car around a few times and for whatever reason have passed it by. Perhaps I thought it was priced too high; perhaps other cars took precedence. Regardless, I think it deserves some attention and, at the very least, if I did indeed pass it by because of price, then that problem has been solved as it is now up for auction without reserve. The market will decide its fate. This Porsche began life as an entry-level 911T, but has since been transformed into a far more aggressive looking and driving build. The engine is now a built 3.4 liter flat-6. We don't have much information about the engine other than those details. I'd guess it originally was an early 3.2 liter especially since it remains mated to a 915 5-speed transmission. It is now said to be making 275 hp. That's a substantial upgrade in power and should transform the entire character of this 911. The aesthetics fit the general ethos of quite a few modified 911s, especially those which have been backdated. The interior is spartan, but purposeful, and the exterior features a widened rear along with wider, fatter, tires to help fill out those fenders. I'd imagine given the extra power, those wider tires will be much appreciated!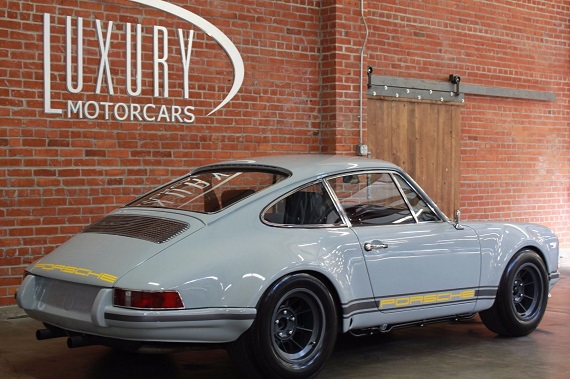 Year: 1970
Model: 911T
Engine: 3.4 liter flat-6
Transmission: 5-speed manual
Mileage: 28,145 mi
Price: Auction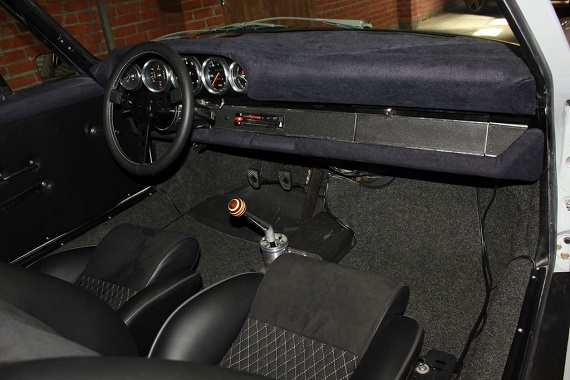 You are looking at a very special 911. This car started life as 1970 911T and has had many restomod touches making a very unique build. If you're familiar, think of this creation as a hybrid between the great Magnus Walker style and the famed Singer 911. The entire car has been gone through including an entire glass out full dis-assembly repaint finished in Porsche classic gray. It is a full wide body conversion with rear flares in steel. The fuel tank has been customized along with the hood to have a center hood fill point including the "dog bowl" dish to keep water out of the trunk. The Engine is a built 3.4 with a later 915 transmission sending power to the ground. It makes an estimated 275 hp. The wheels are from Group 4 and have been powder-coated dark grey and are wrapped with Avon DOT sticky tires that are almost new. The seats are from GTS classics and are upholstered in black leather, alcantara, and quilted stitching. There are so many other touches on this car that really should be appreciated in person. Please make an appointment to come and see this rare car in person, all reasonable offers will be considered.

Phone#: (916) 455-4556

Address: 6529 Elvas Ave Sacramento CA 95819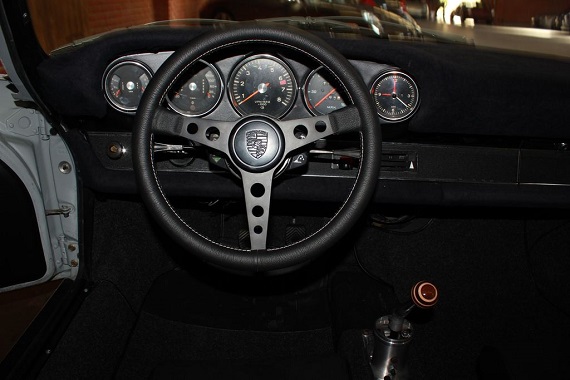 Overall, we're a little short on details with this 911 so how much interest it garners may depend upon whether the seller has that information or not. The look is fantastic and it has a lot of subtle cues that set it apart from most any other 911. If the engine numbers are correct then the performance should be exhilarating. Prices of the 911T have fallen enough that building a 911 like this has begun to make much more sense. When done well it should command pretty decent money and may certainly show higher value than an original T. Bidding here currently sits at $62,200 with a few days remaining. There isn't a lot of precedent to help us know where this 911 should sell so I'll be interested to see just how high it goes.
-Rob