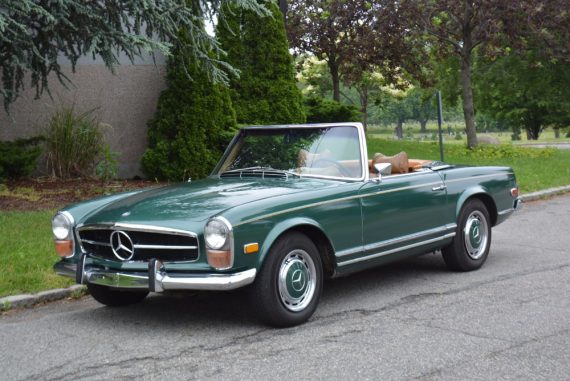 Just over a month ago, I featured a 1971 Pagoda that is so similar to today's car that I actually thought it was the same car when I first looked at the listing. Luckily, it's not, but I thought I'd investigate this one a little further because who doesn't love a nice Pagoda? (except that forsaken 1969 in NYC we all screamed in horror over) So lets take a look at this surprisingly reasonably priced 280SL located in Queens, NY.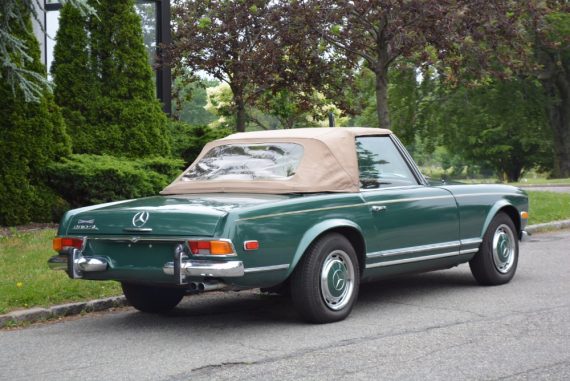 Year: 1970
Model: 280SL
Engine: 2.8 liter inline 6
Transmission: 4-speed automatic
Mileage: Unlisted
Price: $49,500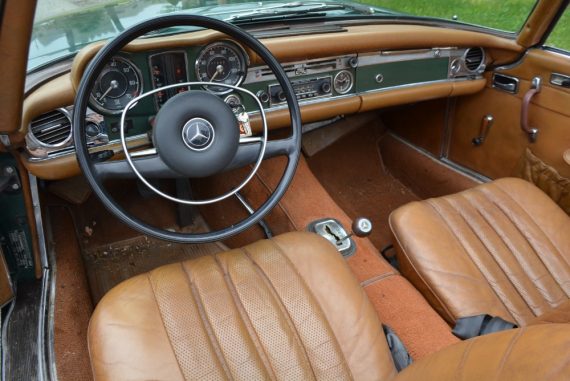 This 1970 Mercedes-Benz 280SL is an excellent original driver that could use minor cosmetics. Green with tan interior and an automatic transmission. A very straight, solid, and honest pagoda for only $49,500.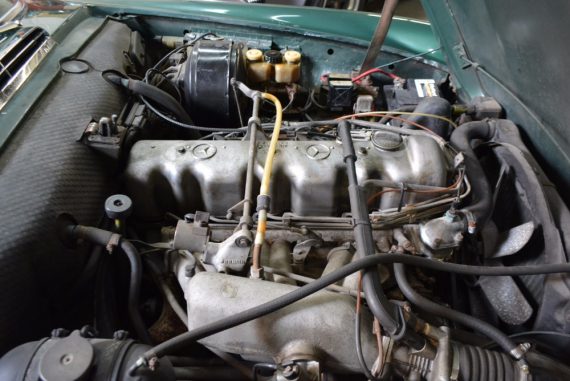 At first glance on the outside, this car looks pretty straight. The body and paint present well without any major flaws even with the soft top looking like it hasn't been exercised in awhile. The interior is another story – clearly dirty and the leather has some heavy wear spots. The floors literally have a pile of debris in them which made me question why they wouldn't take the ten minutes to at least vacuum the car. But looking at the rest of their inventory it's pretty clear that this is the kind of place that doesn't blink when buying and selling a million dollar car. So I guess it's somewhat understandable that they have bigger fish to fry when it comes to devoting their time.
At $49,500, it's tough to go wrong. Pagoda prices aren't going down anytime soon and this one is a good buy seeing as now the average price for a nice example is approaching almost double than the asking price here. If you choose to go the restoration route for the interior it won't be money lost. Like Jim Cramer says, "buy, buy, buy".
– Andrew