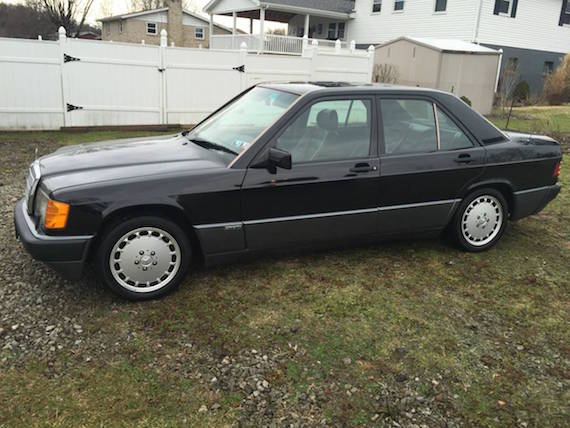 Good examples of the Mercedes-Benz 190E are getting harder to come by. This was Mercedes first foray into the compact luxury segment but are revered today as having the old school build quality that long term fans of the marque know and love. Even more uncommon are late model 190Es decked out with the Sportline option, which came with a sportier suspension and upgraded interior. This 190E 2.6 for sale in Pittsburgh has 77,000 miles on the clock and in addition to having the rare Sportline option, has the even more rare 5-speed manual gearbox hooked up to the silky smooth M103 2.6 liter inline-6.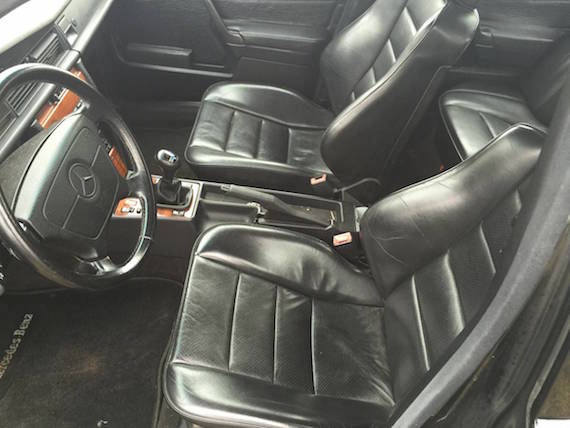 Year: 1992
Model: 190E 2.6 Sportline
Engine: 2.6 liter inline-6
Transmission: 5-speed manual
Mileage: 77,000 mi
Price: $6,500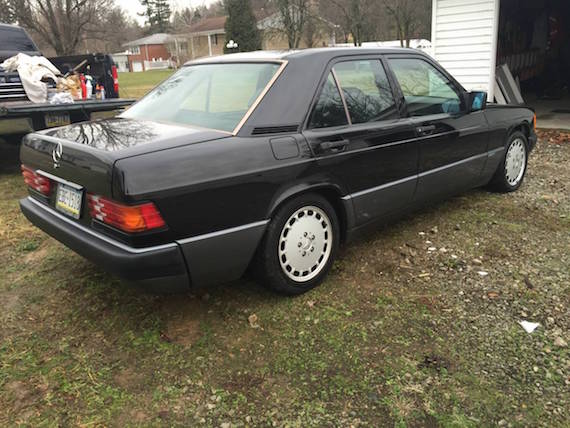 1992 Mercedes 190E Sportline. 6 cylinder 5 speed, ONE OF A KIND! Garage kept! Never been in rain or snow. Low miles, 77000 Excellent condition. No rust nothing wrong with it! Owned car for 22 years! No trades, cash!!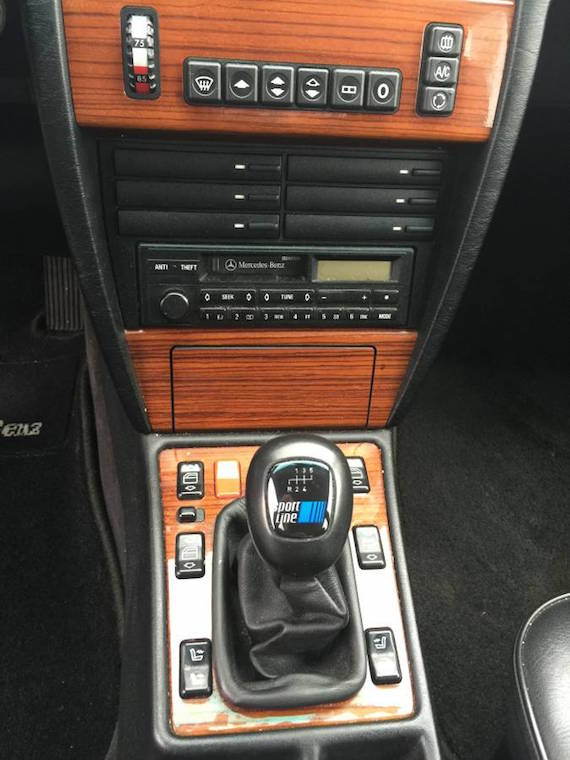 There's not a long description provided by the seller on this car and the "never been in rain" claim seems a bit far fetched given it resides on the East Coast of the US. The engines and gearboxes in these cars are fairly robust so if this car has had proper maintenance, this is truly a machine you could daily drive right out of the box. The asking price is not too far off from where values stand for most clean, late model 190E six cylinders these days. We saw a 1993 190E 2.6 Sportline with the 5-speed manual gearbox sell for $8,300 last summer. Going on that comparison, this one would seem to be a decent deal.
-Paul