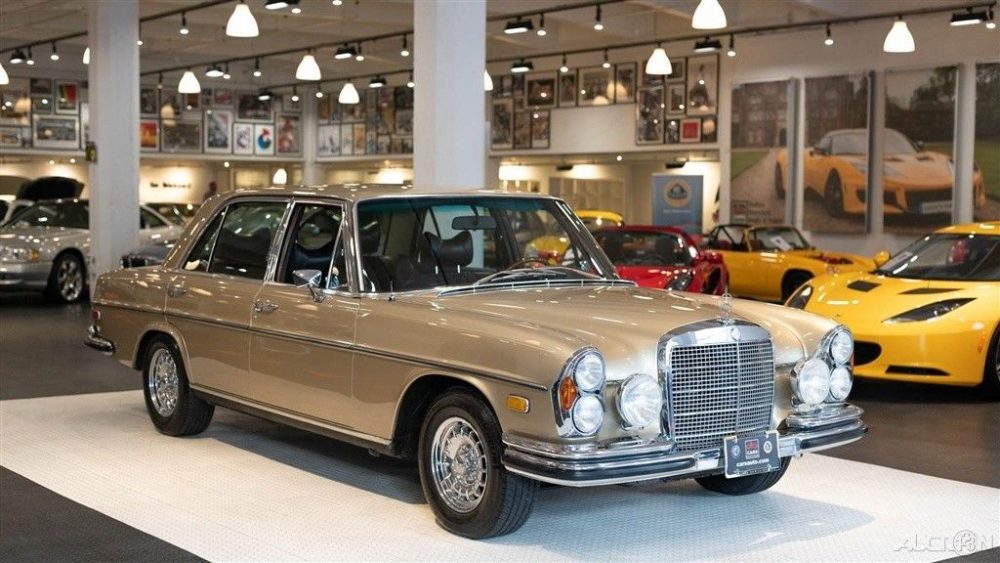 No, your eyes aren't mistaken and my finger didn't slip up one digit on the number pad. I meant to type 6.6. Let me explain.
What we are looking at today is a 1969 Mercedes-Benz 300SEL 6.3, a legendary car on its own, that had the M100 engine block opened up to increase the displacement 6.6 liters. Who is responsible for such a thing? Karl Middelhauve, of course. If you aren't familiar with Karl, he is a man world-renowned for his expertise on M100-powered Mercedes and especially his work on the W100 600. If something can be done with a M100 Mercedes, Karl can do it and probably has already done it. This is just one of his examples. This 1969 up for sale in San Francisco is one of the few "6.6" W109s in existence and now you can own it for a price. A very high price.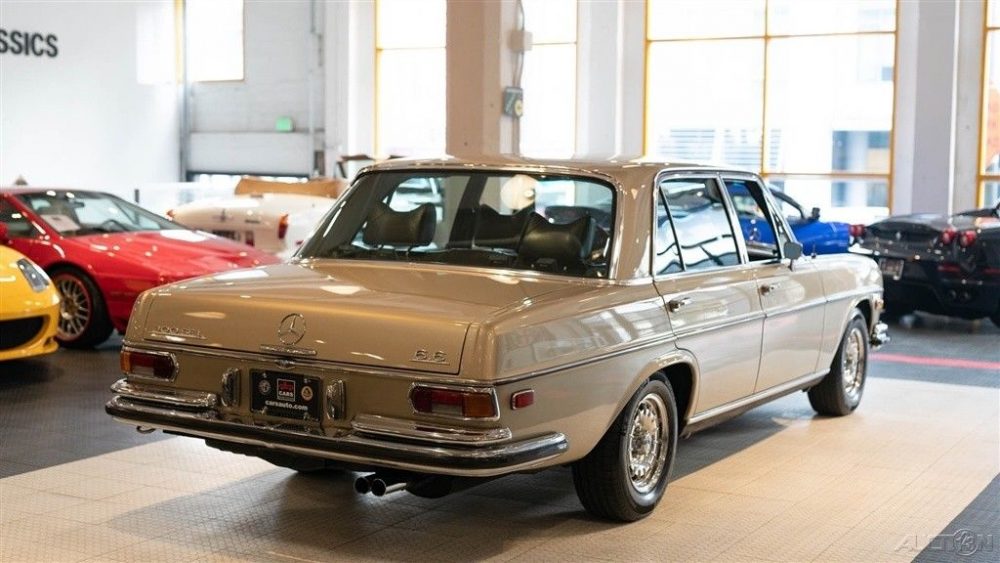 Year: 1970
Model: 300SEL 6.3
VIN: 10901812004534
Engine: 6.6 liter V8
Transmission: 3-speed automatic
Mileage: 31,638 mi
Price: $129,900 Buy It Now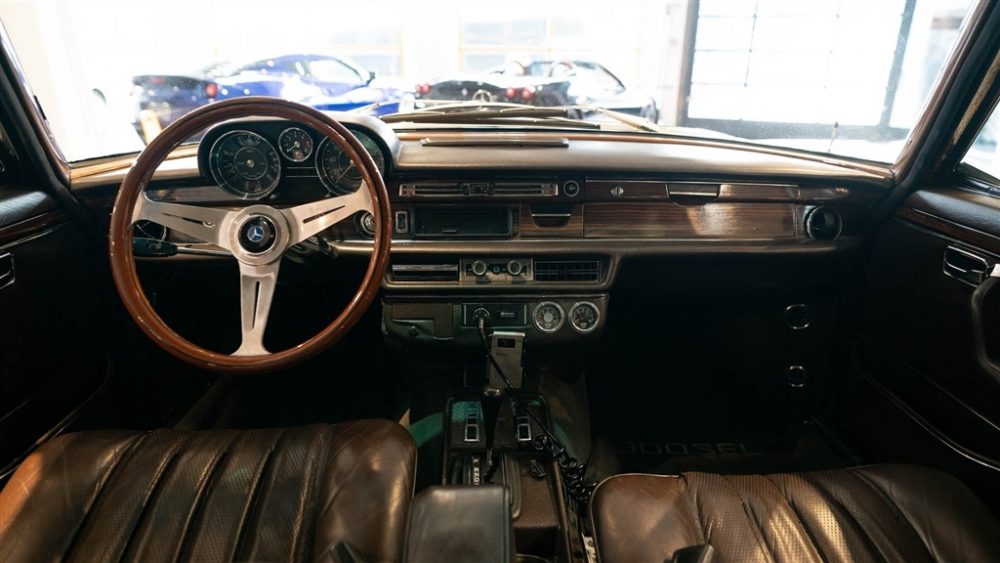 An incredible piece of 300SEL history. This 300SEL "6.6" was one of the original vehicles owned and tuned by Karl Middelhauve, who was essentially the father of the the 300SEL 6.3. The vehicle is overall is a brilliant unrestored and mostly original (original to Karl's specs, at least) 300. It recently received an almost total refresh of the Mercedes Beige Metallic (462) paint. All chrome is original and shows no signs of pitting or discolouration. The Chocolate Leather interior and carpet show extremely well with no fading, shrinking, or evidence of dyework. All interior accessories work as they should, and all services are current. This is an incredibly well preserved and meticulously cared for 300SEL with a great deal of historical significance. Our site posts content to many other sites all over the world. To ensure all pictures are accessible, we provide a link back to each listing on our site. This listing's URL: https://www.carsauto.com/1970-mercedes-benz-300-sel-c-1781.htm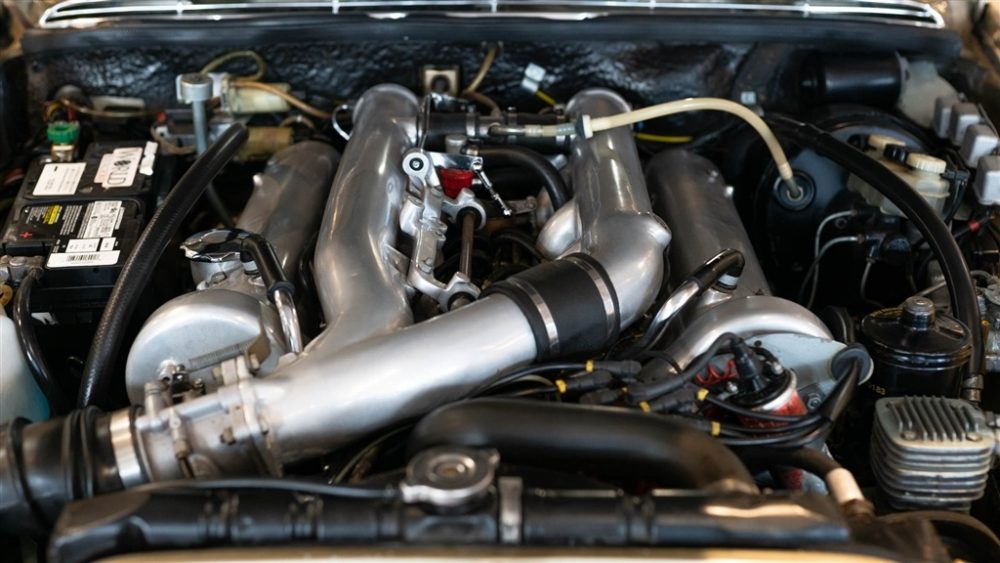 You are probably wondering what kind of power increase was gained by going to a 6.6 liter. The honest truth is, I have no idea. Karl didn't exactly publicize this information and judging by the other little touches, I want to say that this was one of his personal cars for a time. The giant foglights outside of the grille was always one of his signature modifications as well as the ultra-rare headlight washer system. If you want to see a cool piece of engineering, look at how perfect the wipers fit the lamps and how they are connected together. That is something I almost never see on the W108/109 cars anymore. Inside, he added another stack under the air condition vents that house two gauges. Under the hood, polished intake manifolds and valve covers, another Middelhauve touch. The 6.6 badge on the rear caps it all off and only the keen eye would know that isn't a factory badge.
The asking price of $130,000 is tough to break down. A really nice 6.3 right now is somewhere in the $50,000 range and while I personally don't think they all are worth that much, it is what some are selling for. My theory is that these prices are a result of the classic car boom we've seen in the past number of years and not really reflective out how much demand there is for these cars. I have noticed that prices have started to soften just a bit recently, but they are still what I would consider pricey. This asking price of $130,000 is simply a shot in the dark for this dealer to see if anyone bites. Chances are if you are someone who knows about the 6.3 and wants one, you will know about Middelhauve. But is there another $80,000 of value here? I don't think so. Then again, I've seen crazier things happen.
– Andrew