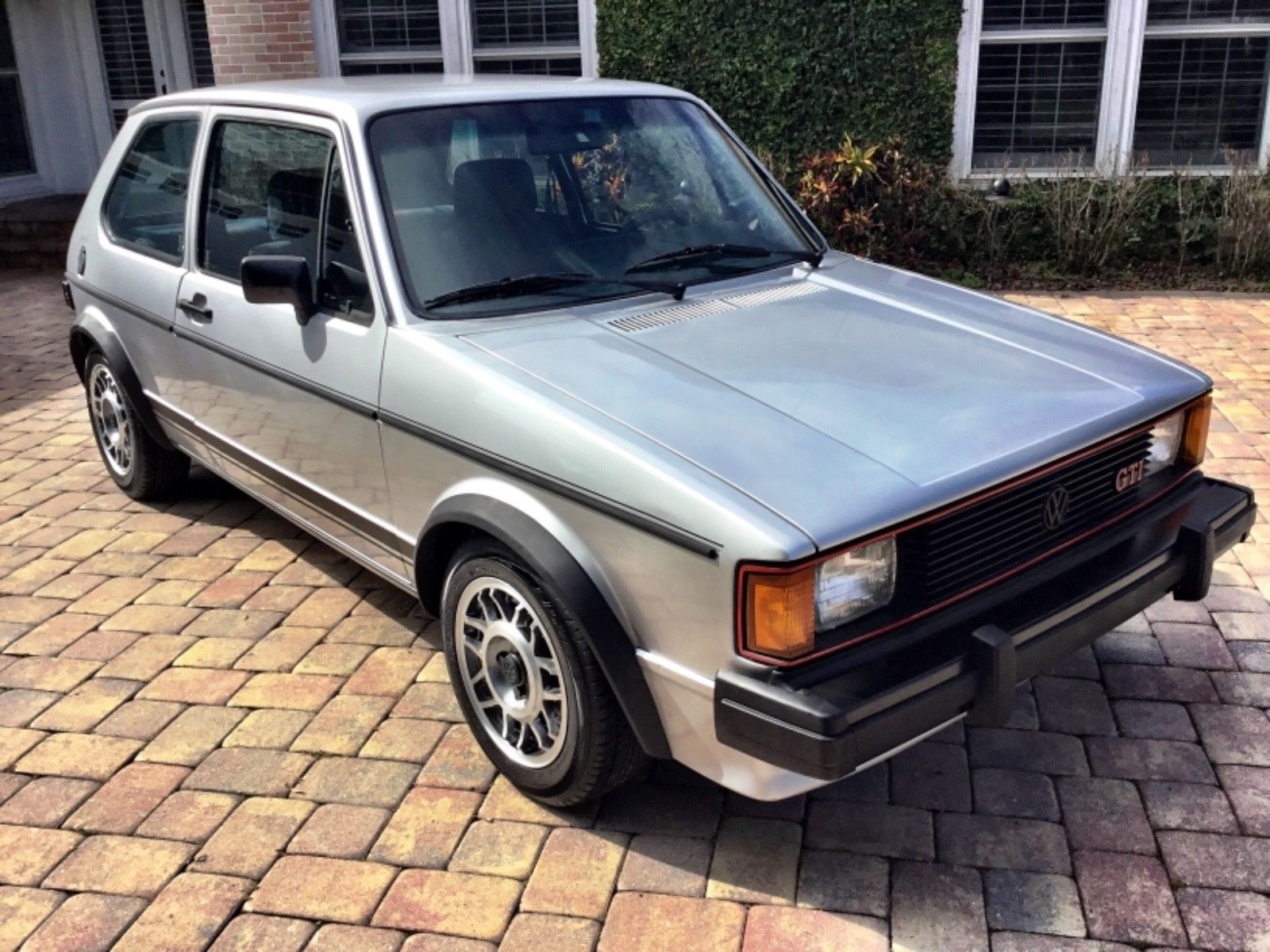 I'm back with another "Which would you buy?" scenario, but this one is quite a bit different from the twin S6s I took a peek at over the weekend. Today I'm looking at two very different 80s icons – the GTI and the Porsche 944. In their own right, both were also 80s film stars – the Porsche 944 in John Hughes Sixteen Candles, while the A1 Volkswagen appeared topless in nearly every other movie – most notably, 'The Coreys' License to Drive. Today's subjects are higher performance, driver-oriented examples, and like last time both fall into driver-quality examples. Yet while the performance and original sticker prices of these cars is quite far apart, today in the market they're not only within reach of budget-minded enthusiasts, but also they're in direct competition with each other. So which would you score?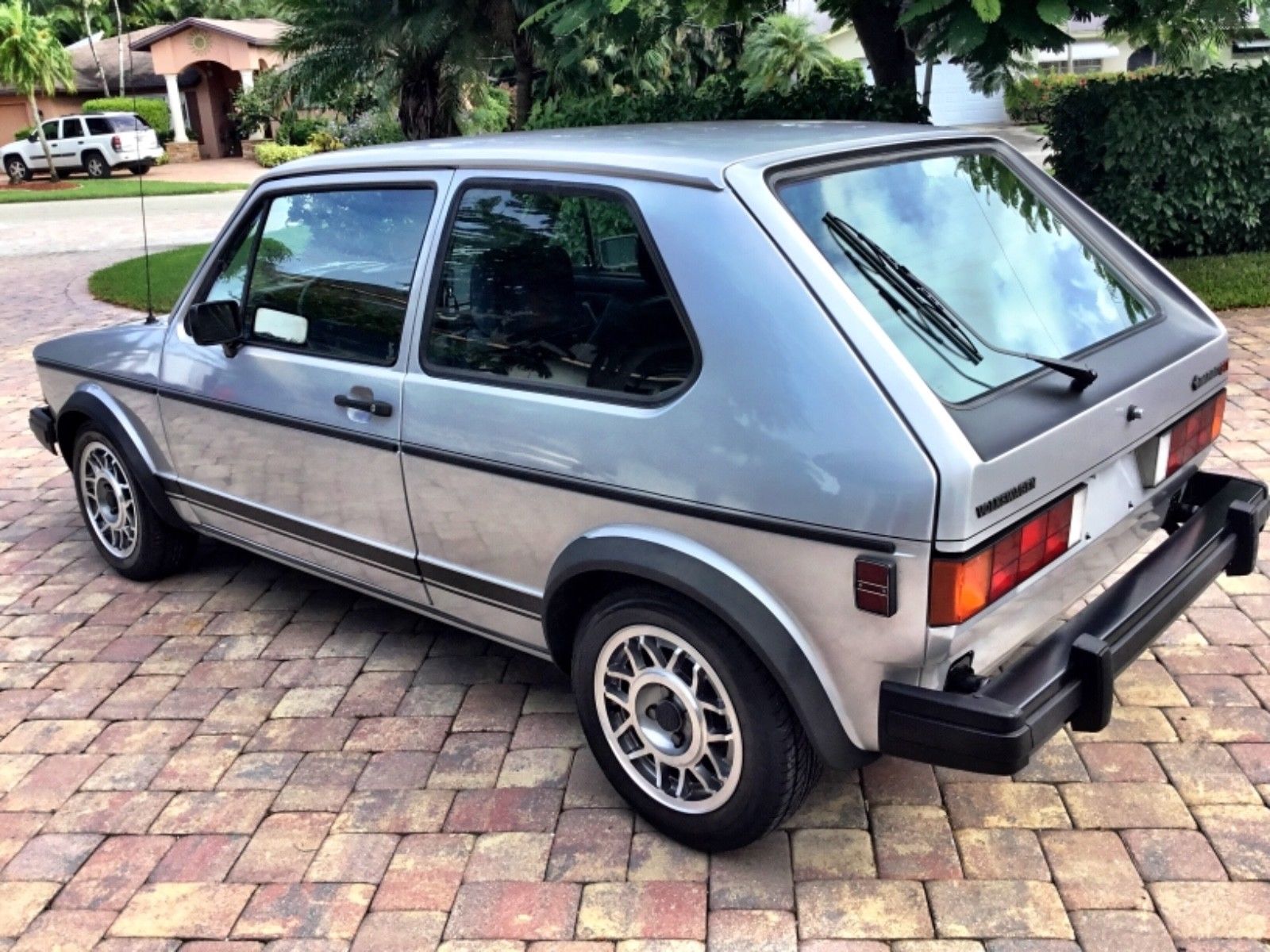 Year: 1983
Model: GTI
VIN: 1VWDC0175DV065422
Engine: 1.8 liter inline-4
Transmission: 5-speed manual
Mileage: 89,800 mi
Price: $12,500 Buy It Now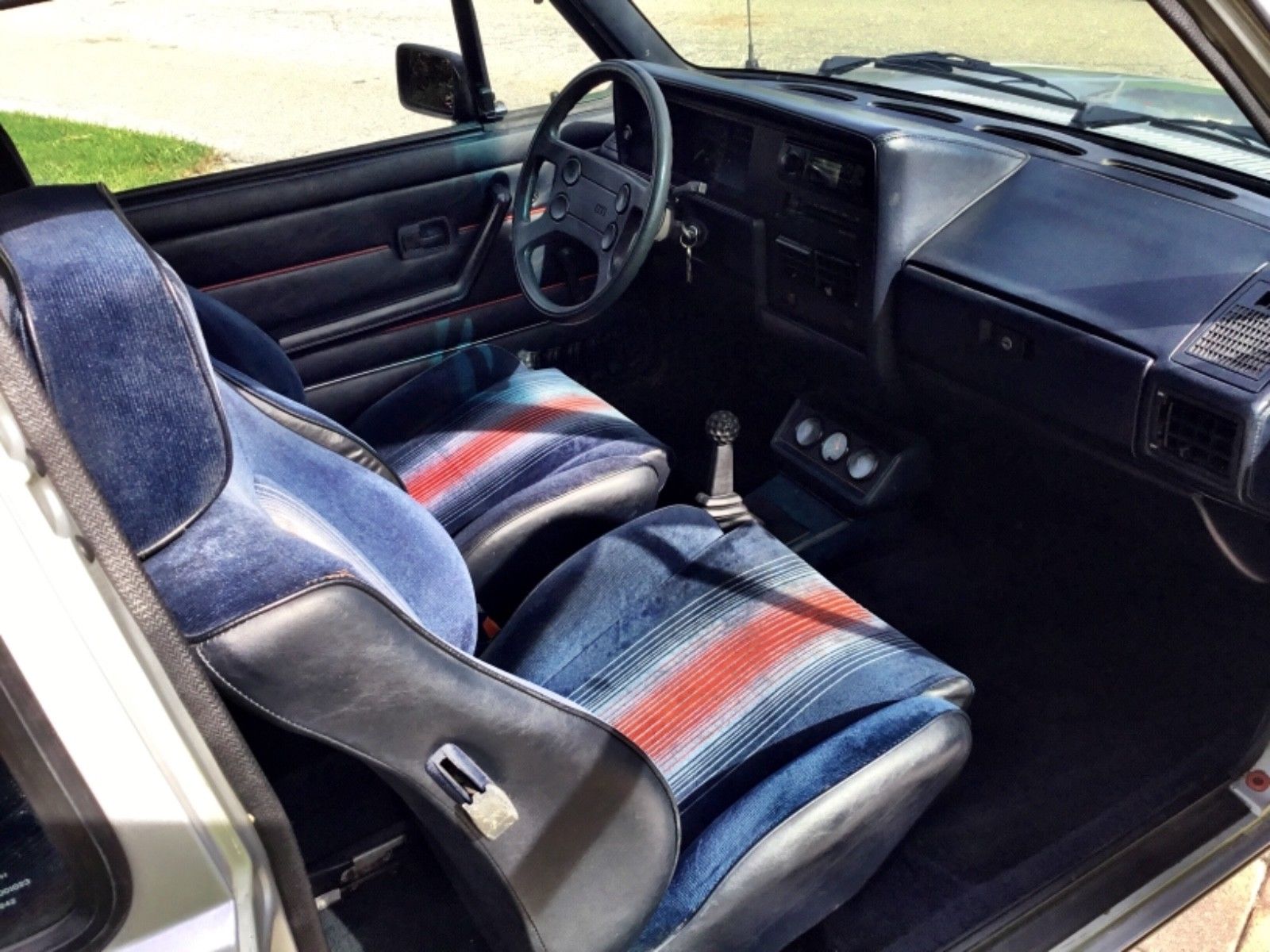 I'm helping my customer sell this excellent 1983 Volkswagen GTI with lots re-done and many new parts. As much as he enjoyed driving the car, his 2018 body did not fit in the car like it did in 1983! Here's the original ad I posted.

If you are a Volkswagen GTI purest – this car may not be for you…please read the entire description. This is the sixth GTI I've refurbished in the last 3 years. It's one of the few that came with all of the parts needed to finish it. The exterior of the car was disassembled and windows taken out (except the windshield). It was given a "driver quality" basecoat clearcoat paint job in it's original silver color. All the original decals, graphics and striping were then re-applied. The bumpers were disassembled, media blasted and powdercoated the correct satin black. New weatherstripping was installed on both doors. The factory snowflake wheels were sent out, refinished and new tires were mounted. The interior is in near perfect condition with only the drivers seat needing some re-upholstery work. I installed a new headliner – the rest of the interior is original. The dash is excellent with no baked spots or cracks. The are a couple small cracks in the top of each door panel, that's it. The carpeting is in good original condition and the rear tray is original and uncut. I installed 4 new speakers and a new stereo. All of the interior lights, dome light, glovebox light, and rear hatch light work. All of the gauges and instruments work as they should. The odometer shows 89,250 miles and even though the mileage has been marked exempt it is consistent with what is indicated on the CARFAX I pulled. The previous owner bought the car, put it in storage and never got around to fixing it up.

Now here is where the car deviates from stock. ALL of the rubber bushings, motor and shock mounts, control arm bushing and rear beam bushings have been replaced with polyurethane. The car is lowered with Neuspeed springs and it looks like the front shock valving is adjustable. The car does not have an overly stiff ride, but it is very solid feeling and has minimal rattling compared to other GTI's I've owned. It's also significantly quicker. I've tried to get more information on the motor but have not been successful. I would guess by the way it runs that the head has larger valves and a mild cam. It has a thermo-wrapped header which exits into a 2-1/2" exhaust from the cat back and has a nice sounding understated aftermarket muffler. The transmission also looks to be newly rebuilt and it is the correct close-ratio 5-speed for the car. I've replaced the timing belt, plugs and set the timing. I've also checked the CIS injection. The car starts instantly and runs, shifts and drives excellently. The front brake pads, rotors, master cylinder and one of the calipers is new. A previous owner installed new stainless lines in the front and new hard steel lines throughout the car – braking is excellent. My only criticism would be there is a bit more road noise/vibration transmitted as a result of the poly bushings. Its important to note – this is not a Barret-Jackson restoration, but is a good looking GTI that would make a great daily driver that could be taken to any car show and get lots of attention.

I have several "before" pictures of the car and many "after" pictures.

I try to represent all of my cars as accurately as I can so there are no disappointments. If you have any questions, my name is Mark and I can be reached at 239-292-2370. You can reach the current owner Greg with questions at 614-915-9808.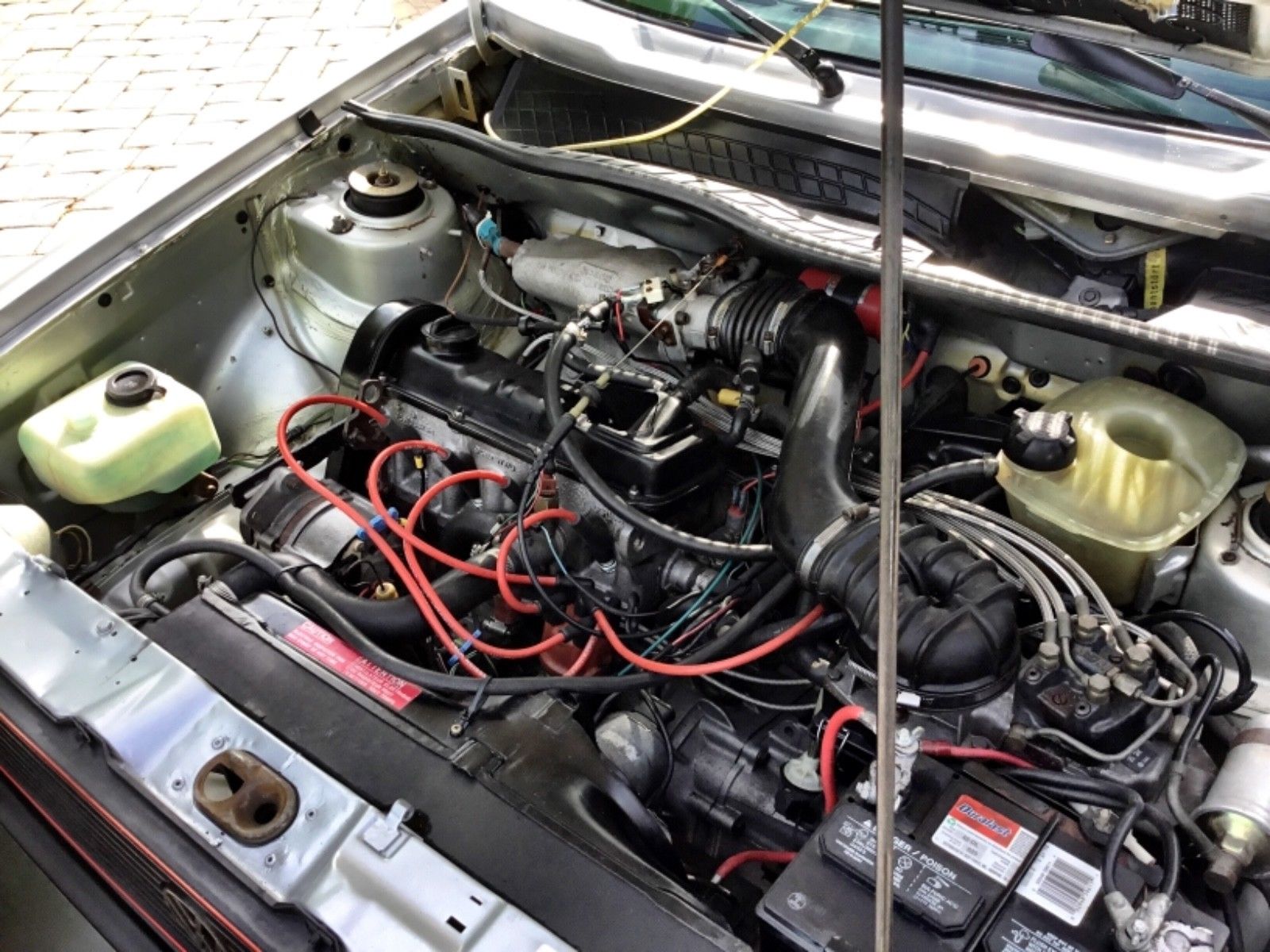 This Diamond Silver Metallic '83 comes to us once again from Mark, the seller who's made a go at lightly-restored and well-preserved A1 Volkswagens. As his presentations, products, and selling history is well-regarded, I have no issue bringing another up. Indeed, at first I thought this was a '83 of his I'd previously seen, especially after reading the description where he is listing the car for the buyer. However, that earlier '83 had the red interior and this one's blue. While the last GTI Mark listed was a very original example with low miles, this one was more thoroughly gone through to try to bring back to driver quality. As a result, the price isn't as high as pristine, original examples. Still, it's also not low – the current dilemma if you want to get into a really nice A1. So what else could you buy for the same money?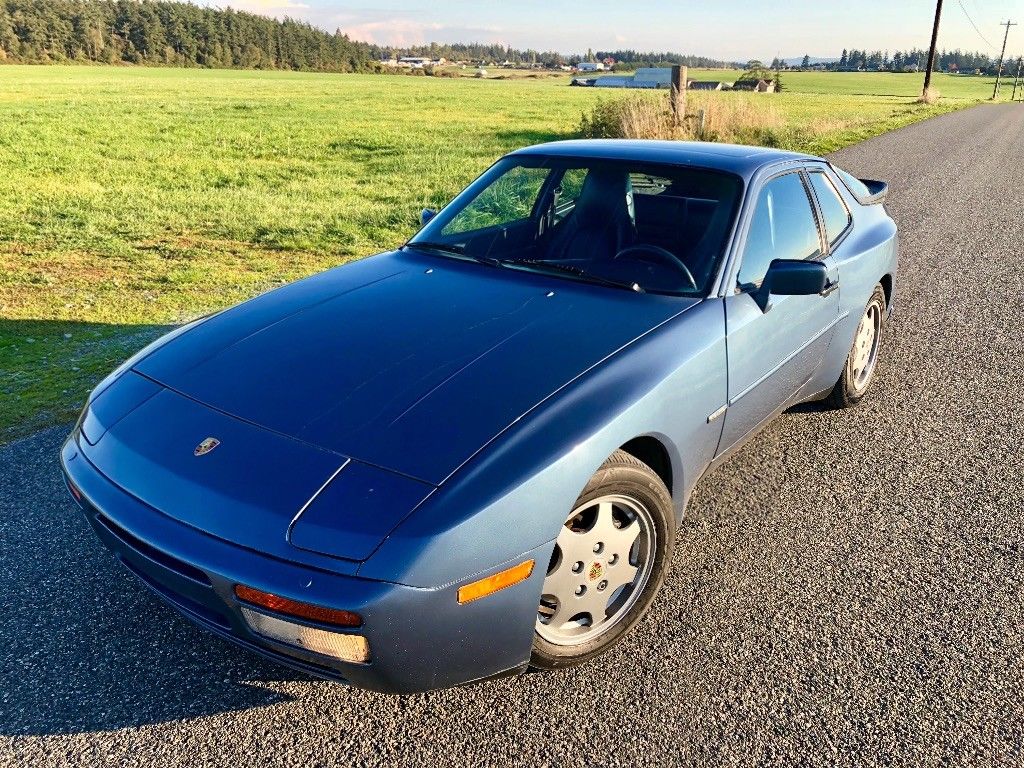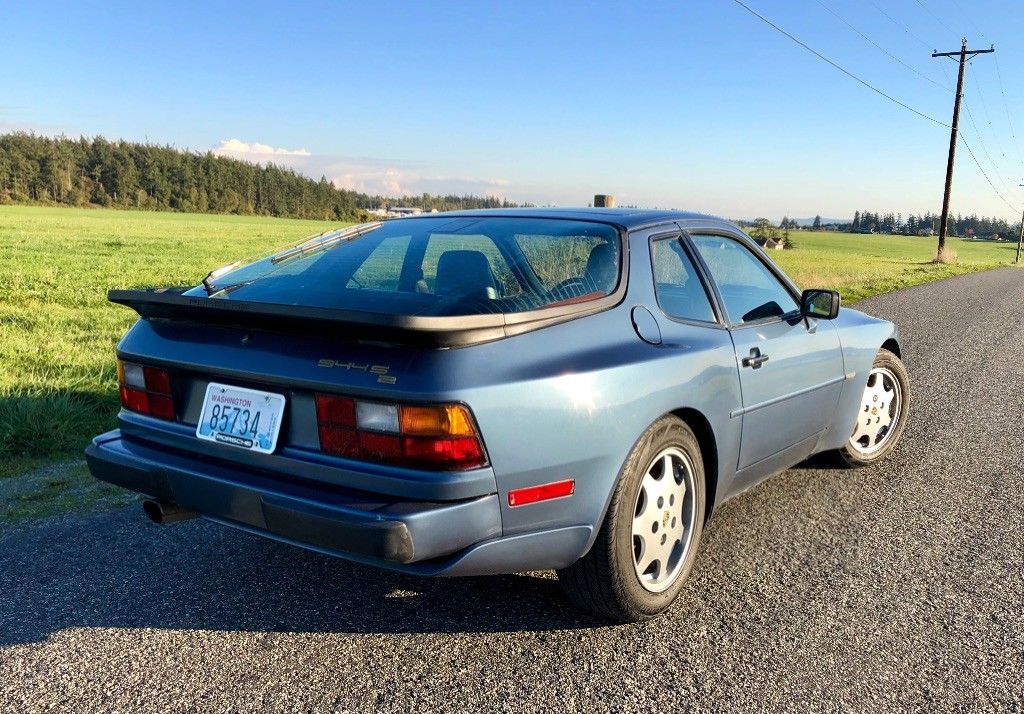 Year: 1989
Model: 944S2
VIN: WP0AB294XKN451927
Engine: 3.0 liter inline-4
Transmission: 5-speed manual
Mileage: 129,935 mi
Price: $11,900 Buy It Now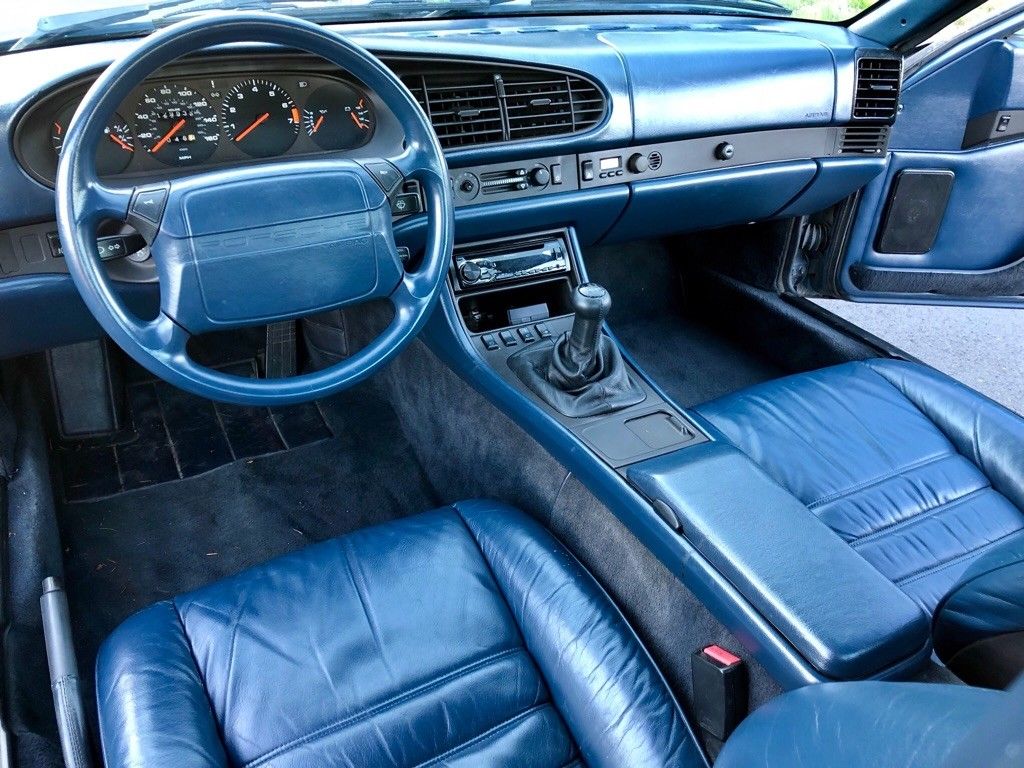 Beautiful and rare 1989 Porsche 944S2. Only 129k miles and service manuals show the vehicle was sold new in Oregon and serviced at the Porsche dealer there until over 100k miles. No details on the last time belts and water pump were done. I have a mechanic that works for me so I'm happy to arrange for the timing belt/water pump to be done. Car has been resprayed the factory color. All lights are in good condition and work well. Seats and dash have also been recovered and in good condition with no rips or tears. Overall, the car has been reconditioned to be like it came from the factory as Porsche intended. Its not original, so its a great driver condition refurbishment/restoration. I have the original option codes for anyone interested. These cars are appreciating in value and this is a great time to buy.

These S2 models are spectacular driving cars. I've owned many 944s including the turbos and S2s and I was very tempted to keep this car for myself. Brakes work great, car cruises smoothly at any speed. You cannot tell this car was built in 1989, it feels tight and like a newer car. Keep it as a daily driver or weekend toy. AC likely needs a recharge. Tires are all in good condition, as are brakes and clutch engages where it should and doesn't slip. No chips or cracks in the windshield and carpets are soft and clean. There is a small less than 1″ rip on the shift boot leather. We would advise any new owner to have the car looked over by a professional Porsche mechanic and have the belts serviced and water pump replaced for peace of mind. That being said, I drive the car often and don't hesitate to drive it anywhere. I'd be happy to send a walk around video of the car running as well.

We are experienced with international sales, and most vehicles sell before the auction ends. If you are interested in this car- PLEASE call or text me at 425-446-1895. We can help transport the vehicle to the nearest port (Seattle) or assist with shipping at buyer's expense. We are experienced with international sales and shipping.

Please understand bidding is entering into a contract to buy. Have funds available, and any pre purchase inspections must be done before auction ends. We are happy to help accommodate for PPI at the mechanic of your choosing. We sometimes eliminate our reserve price if close so please don't hesitate and contact us about this beautiful rare Porsche 944 S2! Values are rising on these unique 944s.

Jon 425-446-1895 (text preferred; translations available especially for French (Français), Spanish (Espanol), and German (Deutsch). We have sold cars all over the USA and Worldwide!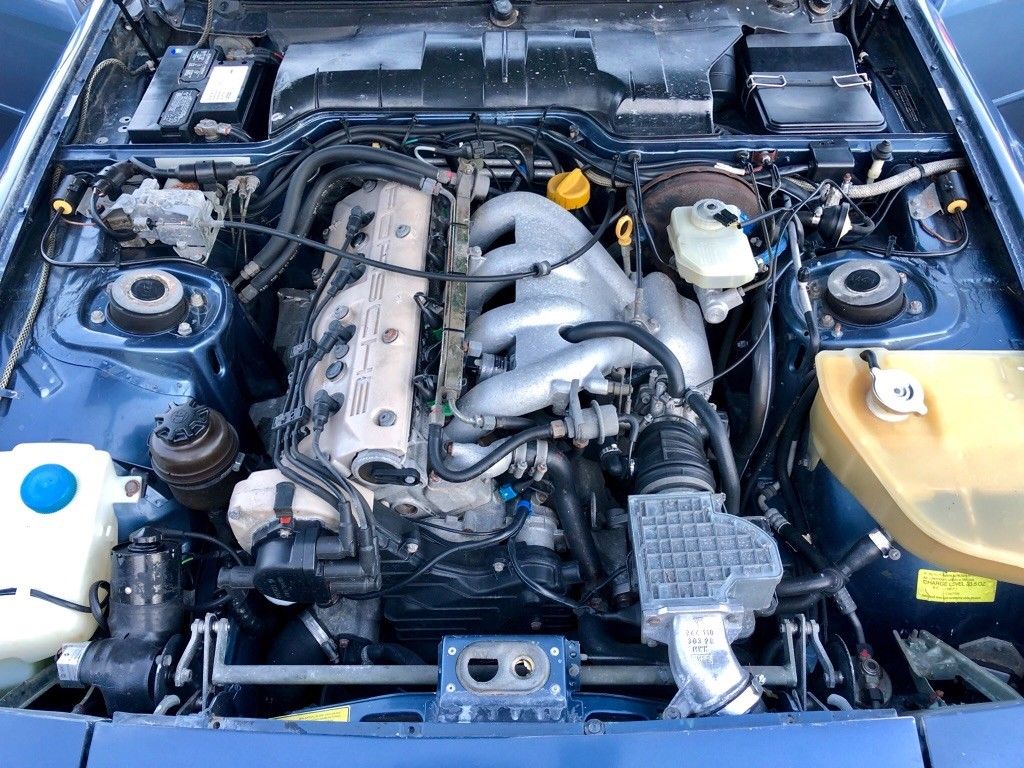 Like the GTI, while this 944S2 appears at first to be a clean survivor, the description reveals that it has been repainted and the seats and dash are recovered. The car appears to be an original Baltic Blue Metallic with blue leather car, though, and that's not something you see every day. I think it's also my favorite color combination on these 944S2s. Condition of the work isn't the best; the leather doesn't fit quite right and the paintwork certainly isn't faultless. Notably, the front end doesn't appear to be fitting together properly, so I'd check for accident damage. Under the hood also shows signs of neglect too, leaving me to wonder a bit about the past life and how well it was cared for. But overall, it presents well and it's a relatively affordable price for one at only $11,900.
Which is the car to get? I feel like you're taking a bit of a risk and there will be a lower reward economically on the 944S2. But, if you're looking for a weekend driver, it's hard to argue that the 944S2 isn't a very fun driving experience. Yet so is the GTI, though they're very different in their execution! In this case, I think I'd lean towards the known quantity of the A1 over the 944S2.
-Carter