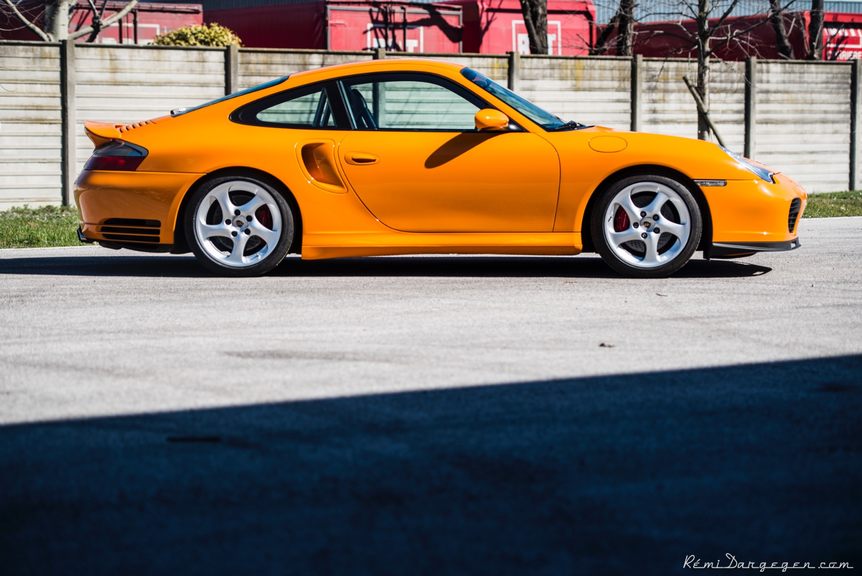 I was scrolling through the Excellence Magazine classifieds and it seemed mostly typical. A lot doesn't stand out and there was a lot that I had seen previously. I started to notice that there were a number of interesting cars available from Bologna, Italy. That seemed a little random. The cars were nice, but for the most part they weren't really standing out to me given the high prices being asked. And suddenly I saw this one and stopped dead.
Ok, so the high price hasn't changed, but I'd bet it's near impossible to look through a list of Porsches and not take especial notice of this 2001 Porsche 911 Turbo Coupe. The color is listed as paint-to-sample Gelb Orange – meaning yellow-orange or perhaps amber orange. As far as I know it isn't one of Porsche's official offerings. I have never seen nor heard of it. It's not quite Signal Orange nor Signal Yellow. The orange hue is a bit deeper than we see with Signal Yellow, but not quite as pronounced as Signal Orange. It sits almost squarely between the two.
Signal Yellow is my favorite Porsche color. It looks amazing on just about any 911 from any period. While it's not fair to judge based off of a single car, I might actually like this one better.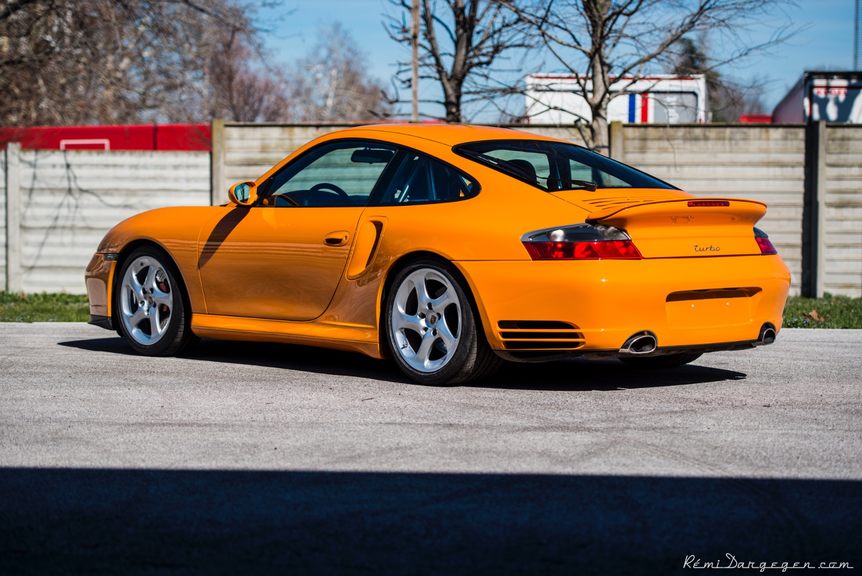 Year: 2001
Model: 911 Turbo
VIN: WP0ZZZ99Z1S681143
Engine: 3.6 liter twin-turbocharged flat-6
Transmission: 6-speed manual
Mileage: 46,777 km (29,065 mi)
Price: $165,000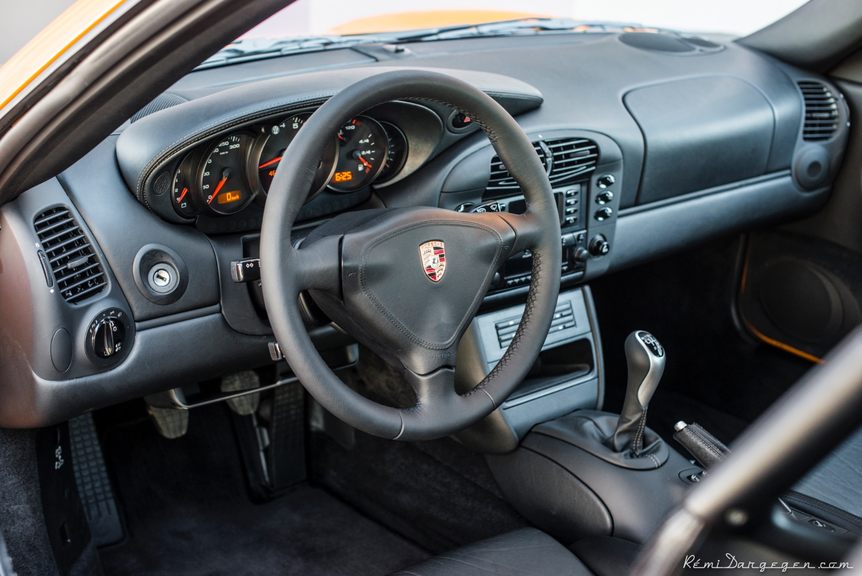 This wonderful example of 911 Turbo (996) MY 2001 was built to the personal specifications Paul-Ernst Strähle, a former factory racing driver, as a unique sample. This Turbo was originally painted "Gelb Orange", specifically to match Strähle's well-known old 914/6 GT that he raced in period. In the '50 and '60 he acheived many important victories such the 1000 Miglia, the Nürburgring 1000 km and the Targa Florio. Then he became an official Porsche dealer.
​
He chose many options among the items offered by Porsche Exclusive, as the roll cage, competition bucket seats, racing harnesses (which were never fitted) and had the rear seats deleted.
Strähle put about 8,000 km on this Turbo. The car then passed through several other owners, but has been meticulously maintained from new, with its service booklet stamped at regular intervals, up to the current mileage: 47.000 kms. The car is complete of many all its original equipment, including the seat of rear wheels for winter tyres.

With blinding power and 305 km/h capability, this was the fastest street-legal automobile Porsche had ever produced, with 420 hp with the reliable all-wheel-drive transmission. It is for sure one of the most important and well preserve 911 of the modern hera.

The car could be seen in Bologna by appointment. German documents and title.

Further photos and information on www.gulfblue.it

Photos: Rémi Dergegen
This isn't just a 911 Turbo in a sexy color. This Turbo originally was built to the specifications of Paul-Ernst Strähle, a Porsche racing driver in the '50s and '60s. He chose this color to match one of his own race cars. He also spec'd it with most of the Clubsport options available at the time. The rear seats have been deleted and in their place has been fitted a brushed stainless steel roll bar. It has a beautiful set of bucket seats. It also came with 6-point harnesses, but it is said those never were fitted. It's a special 911 Turbo built for a special Porsche racing driver and while it has passed through the hands of a few other owners it sits with fewer than 30K miles on it. Everything appears to be original and while we aren't told much about documentation we at least see the option sticker that verifies the above options and that it was a non-metallic paint to sample.
Does all of that make it worth $165,000? Hmm…. That's pretty much GT2 territory. Heck it's not too far from 997 GT2 territory. It's certainly very rare. The unique PTS color guarantees that and the Clubsport options added from the factory simply enhance its rarity and desirability. Add in an interesting first owner and it's surely a very desirable 996TT. But I don't see $165K. This Turbo was up for auction at RM Sotheby's Monaco auctions back in May of this year. It looks like it didn't sell and I'd be very interested where bidding ended. RM Sotheby's estimate of €150,000 – €200,000 ($170,000 – $227,000) seems very high in and of itself. It's a special 996, there's no doubt about that. It might be the most special one that exists, but I'd guess the price is about $20K – $30K on the optimistic side.
Regardless, someone should talk to Porsche about making this color more readily available. I'd love to see it on a current GT3!
-Rob