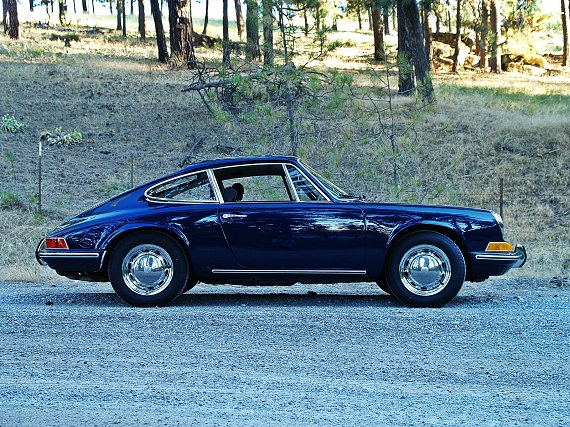 I like cars that have names. There tends to be a history attached to them that makes the entire package more interesting. This 1970 Porsche 911T is named Albert because the exterior is painted Albert Blue. Ok, so it isn't a very original name, but it works. What is original is almost everything else on this 911. The paint from which Albert got its name is not original, though it is said to be the correct color per the CoA. The radio is an updated unit of the original and the seller thinks the dash pad has been replaced, but that can't be confirmed. The engine and transmission have both been rebuilt, but are matching to the car. So we're not looking at a 100% as-it-left-the-factory 911, but among early examples in unrestored condition this is one of the better and most original I can recall seeing. The seller describes it as one of the "most honest" he's seen and that seems a fitting description. This is no garage queen or expertly restored 911 where every nut and crevice gleams. But it presents really well and has had a nice life. Cheers Albert!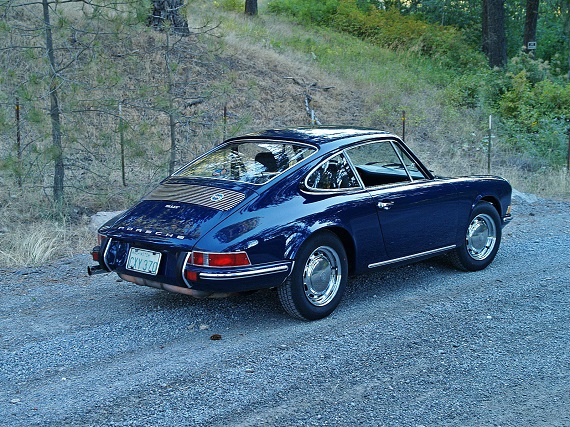 Year: 1970
Model: 911T
Engine: 2.2 liter flat-6
Transmission: 5-speed manual
Mileage: 152,257 mi
Price: $87,850 Buy It Now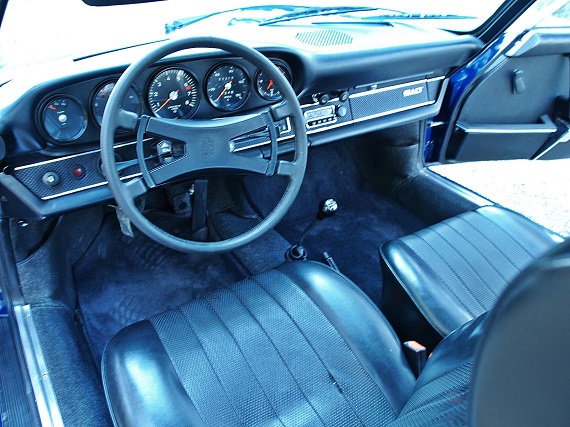 The best way to describe "Albert" is that this 1970 911T is simply one of the most honest early 911's I've seen in some time. The cars history is documented not only with paper documentation and receipts (books, tools, complete service records, COA) it has always been owned by someone here in Spokane AND all of Albert's owners not only know one another, they are best of friends and every one of them a PCA member….. It just starts getting interesting there.

I'm the dealer who has Albert on consignment , but, I also know the car. You see in 1971 my father ran the Porsche dealership here in Spokane. I was his lot boy at the time, I was 13. I washed and drove this very car 46 years ago and now get to help sell it, very cool. …there is more to the story and I'd be happy to share it with you, should you have more interest. Let's just say that there is NOTHING about this car that isn't known or documented; nothing.

Albert was delivered new in July of 1970 in Boise, Idaho (the Porsche dealership did not open its doors here in Spokane until 1971) to a Gonzaga University professor. The car was serviced here at Valley Porsche/Audi as service receipts verify until 1982 when the dealer closed its doors. The car was later sold it on to one of Spokane's longest and most loyal Porsche owners. The car was going to be made into a race car but given the cars rare color, a different car was sourced for that mission, thank god ! Albert has been bought and sold between 5 Porschephyiles here in Spokane and has actually been in one of their hands three times ! Every receipt for the car has been kept (see photo) The car received a respray to its correct color in 1983. The paint work was done properly with all glass removed. It still looks great !

Cosmetics; As stated, the car received a proper respray in '83. The paint shines wonderfully. Yes, there are a few touch ups and expected as the car has always been properly used and driven. Chrome is excellent as is the glass. The original chrome wheels are date code correct and in excellent condition as well. The car can and certainly should be proudly driven and shown as is. I wouldn't touch a thing! The interior is in lovely original condition. The drivers seat could use new stuffing but, the seat covers are in very nice condition, again, honest and original. I've been told, by those who really want to pick stuff apart, that the dash pad has been replaced. If so, there is no receipt and the only thing I cannot confirm, yet 🙂 Headliner and carpeting are simply superb. Both door cards are in very nice condition though the door pockets could use a little love, they aren't terrible.

Electrics: EVERYTHING on the car functions. All lights, gauges, dash lights, radio (Original radio was sent out and upgraded with modern electonics) wipers, etc. The car is still equipped with two batteries.

Mechanicals; The engine was rebuilt at about the 98,000 mile mark. The engine runs strong. No smoke on start cold or warm. No smoke on accel/deccel cold or warm. Throttle response is excellent. The motor is a bit cold blooded which I'll attribute to the wonderful gasoline's that we are forced to use. Once up to temp the car runs truly great. The transmission was just recently overhauled and shifts perfectly. The engine does not drip oil. Front and rear mains are damp but, not leaking.

Chassis; Albert has NO RUST and never has had any. All pans are original to the car. Rockers and jack mounts are perfect. The car has never been damaged. Doors still ping !

Drive it? Bad idea……. The car drives perfectly. Steering is spot on with no play and the car tracks perfectly. Brake pedal feel and modulation is excellent. Clutch take up is slip and chatter free. I love driving this car, it drives like they are supposed to, not like a car that has been disassembled and rebuilt; this car is rock solid.

Folks, … This isn't a car to flip, it's one to hold on to. 3-4 years from now…. I think it'll double, conservatively. Pretty safe bet I think. I've been around these cars for some time; longer than many 🙂 I am not the walking, talking encyclopedia that some are but…..this is one very, very honest 911 and in this color…… very rare. I promise you this, had I the money, the car simply would not be for sale!

Please note: I've been told (yup, by the same walking talking encyclopedia guys) that the photos are too blue….glad you have time for that. The car was shot in the late afternoon, in the shade (look at the color of the trees) Most important however, is that the color is pretty much spot on in most of the photos…..Art Wolff I ain't 🙂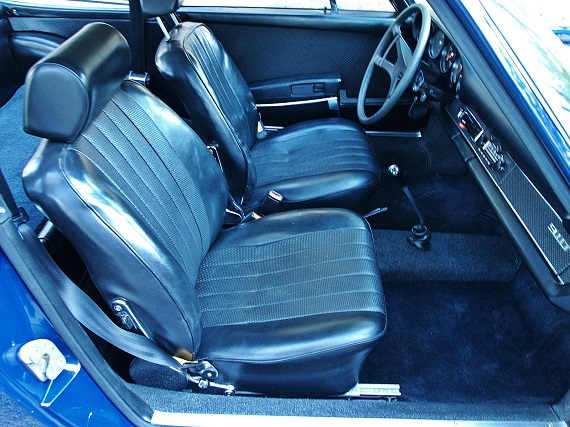 Obviously any buyer will want to confirm everything the ad tells us, but with a large binder of receipts and a known ownership history we can hope all of these details will be just as they are presented. It is clear that this 911 has been lovingly cared for and very much enjoyed by its small group of owners and now it simply waits for its next home. I'm not convinced its value will increase as much as the seller suggests, or at least not within the time frame the seller suggests, because 911T values have been quite stable for a few years and have shown little desire to budge. Over a longer period, given the same level of detail and care, could be a different story and with the mileage already exceeding 150K there's no reason why Albert can't be continued to be driven and enjoyed during the time. This is a nice little time capsule of an entry-level 911 and one that we can hope will remain that way for some time.
-Rob