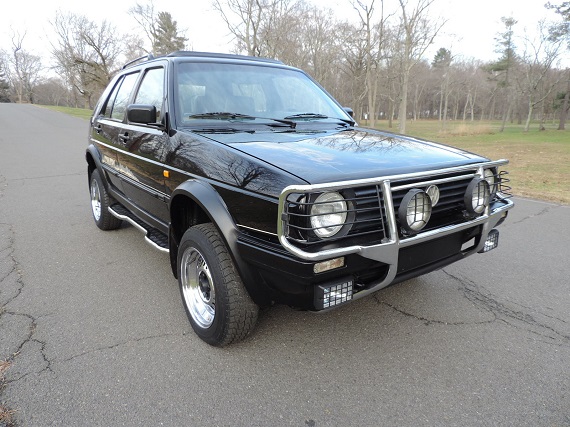 Today is an interesting bag of updates for Hammertime; some great values of popular cars, and some extreme heights of prices for special examples. Leading the heights was the 1991 Volkswagen Golf Country Chrome Edition, charging nearly to $25,000 before bidding ceased. Not to be outdone, the ultimate build 1991 BMW 318iS went even higher to $31,200. The low mileage 944 Turbo S from last week hit $25,000, but then was relisted presumably after failed payment (or shill bidding) – I'll keep an eye on that one. All paled in comparison to the '68 Porsche 911L which traded hands for $75,000.
On the more reasonable end of the scale, popular Mercedes-Benz models shined. The '95 E320 Estate went for under $5,000, the great '83 300SD clocked $8,200, and the '93 300CE $12,500. Values were also had in BMW, with the '88 535i at $7,100 and the '06 330Ci for $200 more. The 1992 Volkswagen GTI 16V hit a somewhat surprising $5,300, while it was no shock that the very nice Audi 80 quattro from the same year was had for the $2,300 Buy It Now.
Finally, the dice-rolling 6.3 Andrew wrote up made it to nearly $18,000, and Mercedes-Benz restoration facilities near the buyer immediately rejoiced.
1991 Volkswagen Golf Country Chrome – $24,800
1995 Mercedes-Benz E320 Estate – $4,900
1983 Mercedes-Benz 300SD – $8,200
1969 Mercedes-Benz 300SEL 6.3 – $17,890
1991 BMW 318iS – $31,200
2006 BMW 330Ci – $7,300
1992 Audi 80 quattro – $2,300
1988 BMW 535i – $7,100
1968 Porsche 911L – $75,000
1992 Volkswagen GTI 16V – $5,300
1993 Mercedes-Benz 300CE – $12,500