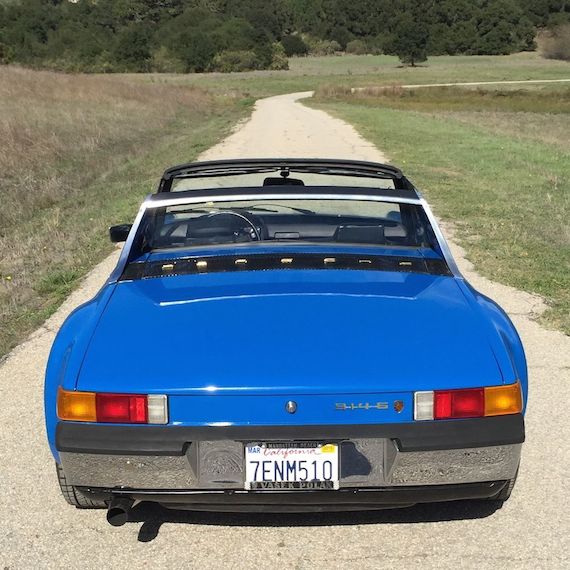 For our last installment of Motorsports Monday, we featured a Porsche 914-6 GT that was track ready. That car sold for $30,100. If you aren't much one for track days but are looking for the brawn the flat-6 engine provides over the flat-4, you'll want to check out this 914-6 for sale in California with a GT spec 2.5 liter engine. It may not be done up in full on race livery, but if you have the nerve, imagine what a weapon this thing would be at the next autocross event near you.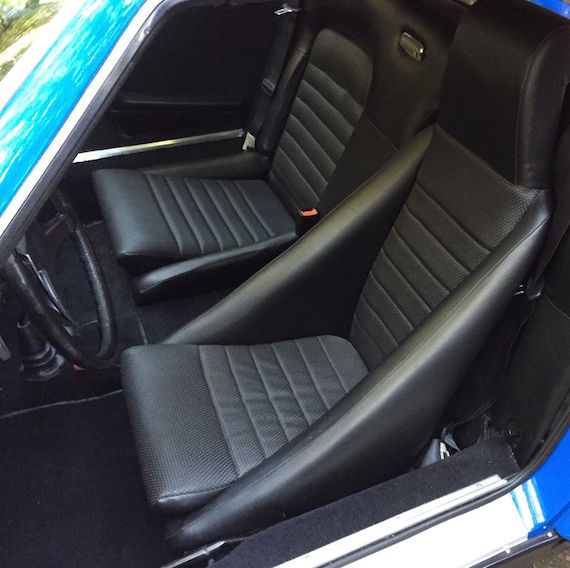 Year: 1970
Model: 914-6 GT
Engine: 2.5 liter flat-6
Transmission: 5-speed manual
Mileage: 500 mi since restoration
Price: $85,000 Buy It Now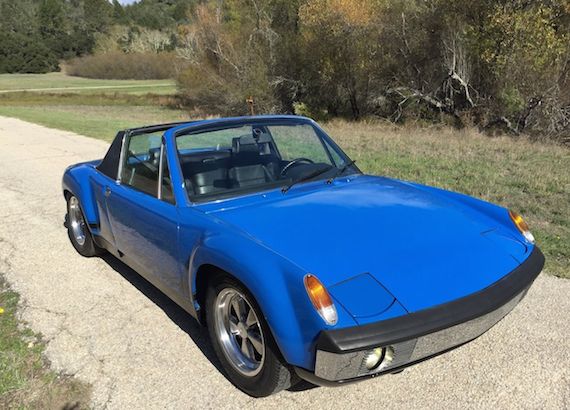 1970 914/6 GT
Serial number 9140431367

Beautifully restored Adriatic Blue 914/6 with 'dealer installed' M471 fenders. The car is European spec including all lenses and gages and the COA indicates FINLAND EQUIPMENT as an option. The engine is a factory supplied 1970 blank magnesium case that has been race-built with 2,5L Twin Plug 914/6 GT specifications. The COA is matching apart from the drivetrain, however the engine listed on the COA seemingly did not stay with the car very long. The gearbox is a modified side shift transmission with taller gearing to match the performance of the engine. The car accelerates like a bat out of hell and handles like it's on rails. It is no wonder that these cars were out performing the 911 in 1970. The build has approx. 500 miles on it since completion and the car is in perfect mechanical condition. Every single nut and bolt has been attended to and the car is in need of nothing. All parts have been replaced or restored as necessary. All panels are perfectly straight and align nicely. The paint is near perfect apart from very minor scratches and imperfections. The interior is extremely clean and largely original. This 914/6 represents a very important part of Porsche history and every attempt has been made to preserve the authenticity of this car as it was found. I have personally invested a small fortune in this car and it shows. I am sure I have left some things out, but here is the bulk of what has been done to this car:

Engine:

Rebuilt 1970 2,5L Twin Plug 914/6 GT Spec Engine
911S Crank
911S Camshaft
911S Pistons/Cylinders
Rebuilt Weber 40 IDTP Carburetors
New Throttle Rod + Linkeage
New K&N Air Cleaners
New JB Racing Twin Plug Distributor
New MSD Street Fire CDI Boxes
New MSD Coils
New Magnacore Spark Plug Wires
New MSD Tach Drive
Patrick Motorsports Oil Filler
NOS OEM German Flywheel
New Sachs Pressure Plate
New Sachs Clutch
New Clutch Cable
New Accelerator Cable
New Pulley Halves
New Fuel Pump
New Fuel Regulator
All New hardware
NOS Upper Valve Covers
All New Hoses
New Exhaust
New Headers
New Oil Lines
Powder Coated tin
Restored gas tank
Transmission

Rebuilt Side Shift 5 Speed transmission
Taller racing gears
All new shift bushings
New fluid
Restored linkeage
Wheels/Suspention/Brakes:

Restored 7/8 Fuchs
Rebuilt 911S Brake Calipers
New Master Cylinder
New Wheel Cylinders
New Brake Pads
Resurfaced Drilled Rotors
New OEM Lug nuts
New OEM Center Caps
New Ball Joints
New brake lines
New Koni Shocks Front/Rear
New E-Brake Cable
215/60 R 15 GT Spec Tires
Electrical:

Completely Overhauled Wiring Harness
All new Bulbs + Bulb holders
Restored 10K RPM Tachometer
Restored 300km Speedometer
Rebuilt Combination Gauge
New ground cables
New Alternator
New Starter
New Battery
New ignition switch
New hi/low turn signal switch
New Wiper switch
Interior

Completely original interior apart from the following
Restored Passenger Seat
Restored Scheel Driver's seat
New carpets
New trunk carpet front/rear
New aluminum door sill covers
Exterior

Bare metal frame/body restoration
Completely rust free chassis
Single stage ADRIATIC BLUE (16) paint
Original HELLA euro spec turn lenses
Original HELLA euro spec tail lights
Original HELLA H4 Headlights
Orignal 'behind the grill' foglamps
Original Glass all around
Please feel free to ask any questions you may have. This is a rare opportunity to own a very special 914/6. Currently registered in California with a clear title in my name.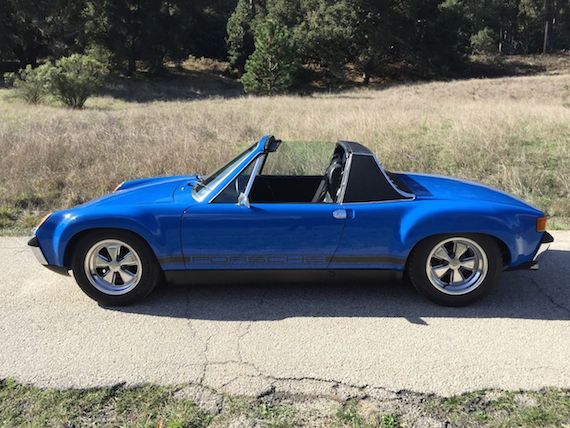 Of any 914 I've seen in my time with GCFSB, this is perhaps my favorite. The color fits the cheerful nature of the 914 but the wide haunches hint at the beastly nature that lies beneath. Couple that with the sport seats and Fuchs alloys and the look is just right. Any Porsche with an air-cooled flat-6 is not going to be cheap these days, but there are a lot of other air-cooled 911s you could buy at this price. You'd really have to want a 914 to spend this kind of money, then. This one is priced right at the top of where 914-6 values are sitting, so we'll see if the GT livery helps its case.
-Paul