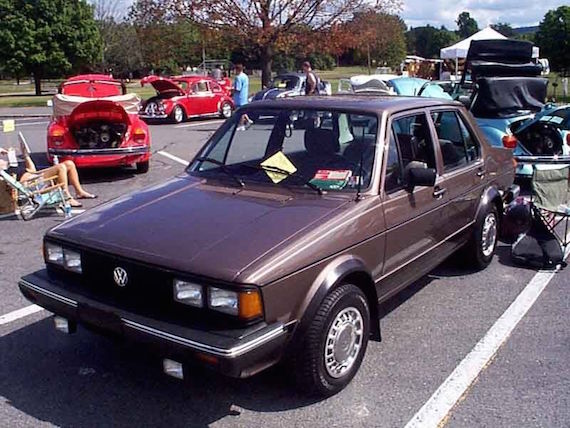 Today's Jetta hits a lot of chords for me: Mk1, brown, adorably original, and some feel-good history. It's been owned by the seller twice, once after he bought it from the original owner, then again when he bought it back after an unappreciative snot didn't like the manual car his parents got him for college. It's covered over 180k miles (the odometer broke a little while back) but still wins at shows because it's in beautiful shape. Cars like this little survivor are my kind of classic – no fancy, climate-controlled exotic, just a loved example of a great, simple car.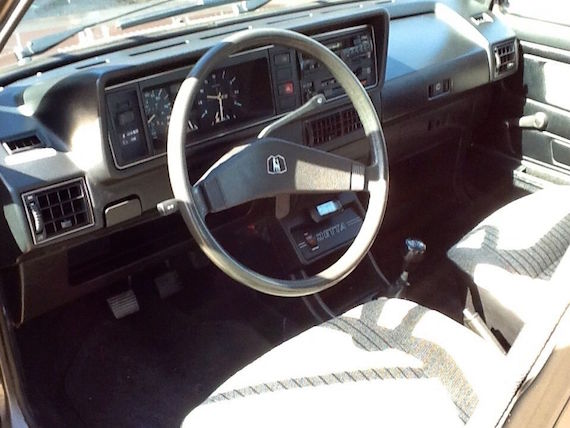 Year: 1984
Model: Jetta GL
Engine: 1.6 liter inline-4
Transmission: 5-speed manual
Mileage: 179,321 mi
Price: $4,500 OBO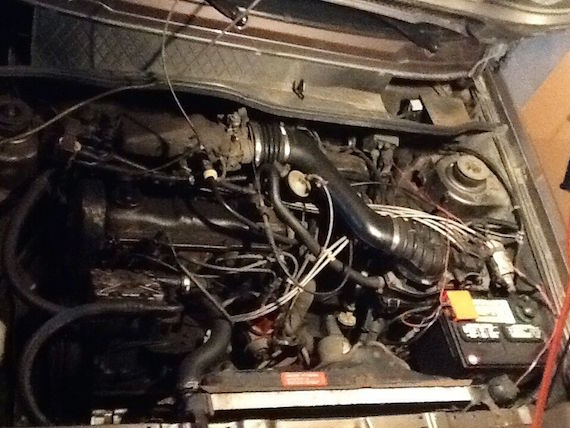 I'm selling my 1984 Volkswagen G1 Jetta. I am the second and 4th owner. I bought the car in 1994 from the original owner. He cried when I drove it away. (Sorry Tom) I have kept in contact with him through the years, sending him current pictures and updates (shows I have entered the car in). He has been thrilled to see that a dumb kid has been capable of taking good care of his car.

During the time I have owned this car.. It has gone from my primary mode of transportation to my weekender/ show car. I was 16 when I bought the car and as you can see from the ORIGINAL INTERIOR. If my friends wanted to go somewhere, we were taking THEIR car, not mine. It has been stored in a garage it's entire life. I sold the the car in 99-00 to a guy that wanted it for his son to drive to college. The son drove it twice and hated it because 1. it is a MANUAL TRANSMISSION and 2. It DOES NOT have power steering. So the car sat in their garage for a year before they called and asked if I wanted the car back. Of course I did. That's how I became the second and 4th owner.

Since I got the car back(2001), it has been nothing more than my play toy. In 2005 I decided to start putting it in car shows. I won "Best in Class" that year. And the next time was 2011. Not only did I win "Best in Class" again, but "Best of Show"!!!! (See pics). I am now 36 and have to pass it on to the next caretaker. I have a thick folder FULL of receipts documenting service records, the original Owners Manual and warranty card. I also have a factory service manual that has come in very handy. She does show a bit of age since it's 15 yr old paint job. Behind the rear wheels, some surface rust is beginning to appear. I have religiously changed the oil every 2000 miles with 20/50 oil.

Other than the fresh paint she got 15 yrs ago. She is all original. I'm a stock purist, so I like them the way the would've come off the showroom floor. Through the years, I have gone to nth degree to keep it stock. The odometer reads 179,321. However, it stopped recording accurately a couple yrs ago. I did buy another to replace it. Just needs to be installed.

The tires are Michelin (90%) and still has the original Michelin spare in the trunk (never used) and it has factory air conditioning that is in need of a good charging. The car is a lot of fun to drive, I still enjoy it's "stripped down" luxuries. The lack of power steering lets you feel what the car is doing and the 5 speed allows you govern is power effectively. Making it incredible efficient to drive (40+ mpg)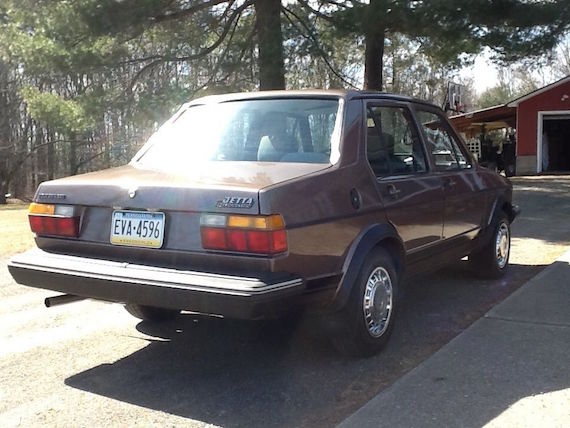 On to the next caretaker indeed! Mk1s are fun to drive no matter the guise, and I'm almost as excited as the owner to see this go on to another VW fan. I'm not sure he'll get quite up to the asking price with the mileage, but it certainly looks the part. I just hope he finds a buyer that sees the value in taking a completely stock 30 year old commuter car to a show, rather than some entitled punk who doesn't like hefty steering and rowing the gears. This car should be loved and driven on a daily basis for another 30 years.
-NR