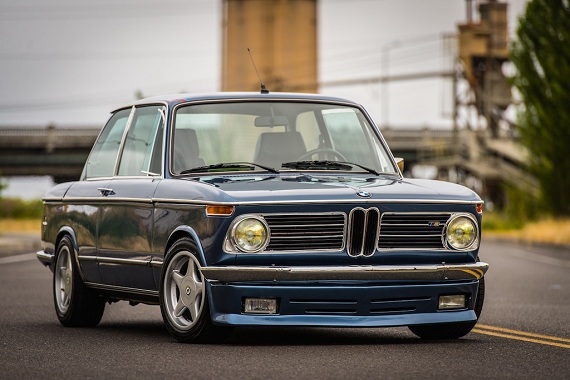 I don't talk about it often, but my first car was nearly a BMW 2002 tii. It was a bit of a rookie mistake in many ways; I was 17 years old and had been going to the track with my father for many years and wanted my own track car. As my father was in to BMWs, it was a natural thought that I'd end up with one. The search led me to a green over black 2002 tii, and after not much looking at the car or knowing what I was looking for I put a deposit down. When I got home, I told my father who suggested we have a mutual friend who knew the 2002s better than me go look at it before I paid. The friend agreed, we arrived at the seller's home and after what seemed like a shockingly short amount of time he came over to me and said "walk away". The car had prohibitive amounts of rust, and it would have taken a miracle to return it to nice condition. Shortly after I ended up with my 4000CS Quattro, and the run of Audis began – but I often wonder what would have come if I purchased that 2002. I'd like to think it would have ended up something like this one: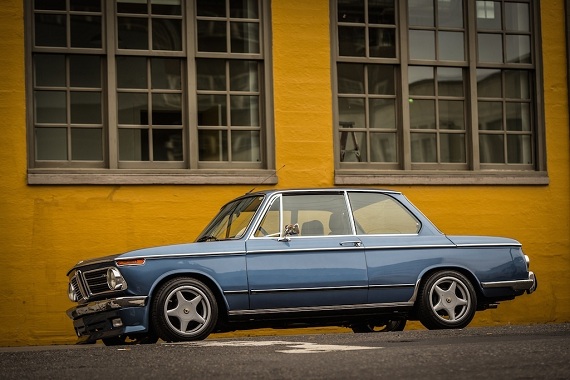 Year: 1972
Model: 2002
Engine: 2.0 liter inline-4
Transmission: 4-speed manual
Mileage: ~86,000 mi
Price: Reserve Auction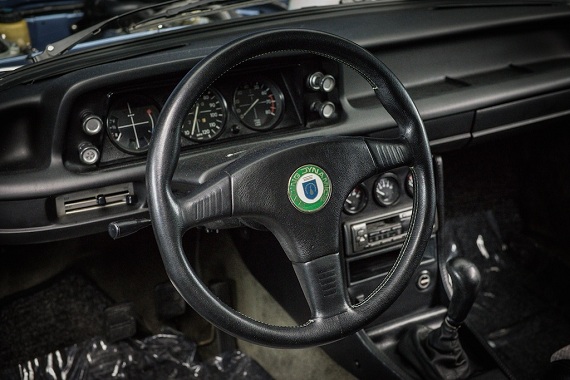 1972 BMW 2002 Racing Dynamics "Roundie" E10

If ever there was an automotive trendsetter, BMW's 2002 was it.

This is the car that literally spawned the soon-to-be-popular Sport GT category and, in the end, was one of the main reasons that the Bavarian Motor Werks became the successful car company that it is today.

Speed Sports is proud to offer this ultra clean example of a "Roundie" BMW 2002. This car with its extremely well documented history and great performance upgrades, I am sure will be very desirable and sought after. It is rare to find a car of this caliber today. We have a 4" thick folder of documents, original manuals, receipts and a logbook of everything done to this car. Most of the work was done at a well-known local BMW shop Mike O'Hara. The records date back to the mid-80's and includes the last 2 owners.

The car was purchased by the most recent owner with 54800 miles in 1991; the speedo was replaced 3 months later with a higher top speed speedo that had 27790 miles. Doing the math, this means the car has 86k original miles. Very, low miles for a 42-year-old car. The Prior owner spent $$$ on its restoration and performance upgrades. I could not think of a better built 2002 than this one, everything was done right. All of the Racing Dynamic upgrades, the suspension, and engine upgrades really make this a great Sports Car. The matching Racing Dynamics wheels, steering wheel, spoiler and shift knob are in excellent condition and give this car a great stance. The suspension is all Bilstien performance shocks and springs, big sway bars make it handle like it is on rails. We replaced the old Yokohama A-509 tires with more modern rubber, and it goes down the road straight and true. The suspension is very comfortable and not too harsh. The engine was redone in 1988 and upgraded, about 40k ago, it was a complete, fresh, blue printed rebuild.

It has Weber performance carburetors and performance exhaust with a cookie cutter exhaust tip. The motor starts right up and runs very smooth, with no smoke or bad noise. We replaced some hoses on it, and gave it a full inspection as well as an oil change when we acquired the car. I have put a couple hundred miles on this car running around town and it is a real hoot to drive.

The paint is very good looking, we had the front spoiler repainted, but the rest is how we got it. It does not have any rust anywhere. It is solid in all the bad areas that these car typically have. Floors, strut towers, rear shock mounts and all suspension points are perfect. There are no surprises here. The body has a couple small dings and dents , on the roof there is a small dent upwards from too long of a screw being put in. It is covered up with "M" style sticker.

The interior has Recaro seats and newer carpet, door panels and rear parcel tray. It is all in excellent condition. It has had some nice trunk panels built to protect things from denting the inside of the trunk and finish it off cleanly. Other non-stock upgrades are; Alpine stereo system and alarm and power door and trunk locks/release.

For whatever reason the car has been driven very little over the last 14 years. It was stored properly in a climate controlled shop and we made sure to take all the proper steps when we brought it back into regular use.

This car is strong enough to be daily driven, autocross or kept in any collection. Every time I drive this car, I wish I could just keep it forever!

Call 503 475 8078 Josh or Matt 503 819 9007 for details. Inspections prior to end of auction are welcome. We are happy to help with world-wide shipping

Good Luck!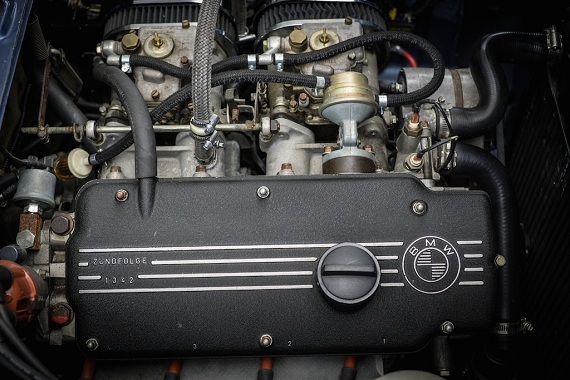 Obviously, there are some items which make this car much more of a driver than a show car; I can see some rippled paintwork in the great photos, so I'd guess there has been body work done. The car has had a odometer replacement, and of course the Racing Dynamics bits aren't original – nor are the seats. But ignore the lack of originality for a moment; this is one slick looking unit. The wheels aren't my favorite design on the 2002 shape, but a set of period alloys could always fix that easily. I think if you toned down the wheels, the rest is just about perfect. Throw a Nardi wheel in there in place of the Racing Dynamics wheels and the rest looks great inside, and outside the color is a great combination with the chrome – though I'd probably lose the M badges. It's not exactly what I would have built, but boy – it sure looks good to me!
-Carter