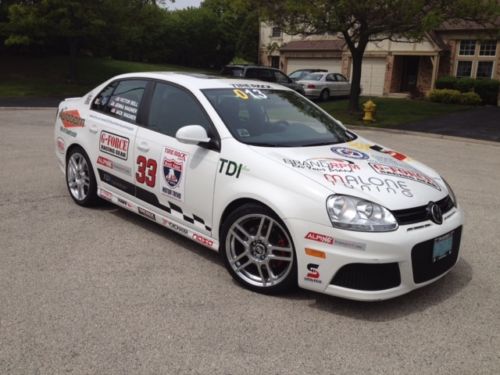 Not that long ago, if you were at a gathering of automobile enthusiasts and said you had a diesel race car, you would likely have been laughed out of the group. And if I'm completely honest, I probably would have been one of those laughing. The term "diesel" coupled with "performance" just were two words at opposite ends of the spectrum to me even as recently as the mid 1990s. I recall that I had a friend who was very excited about the then relatively new TDi Golf and Jetta, reciting from carefully memorized brochures the fuel economy figures in any given situation. But then, something strange happened. I grew up and got a job where I had to drive – a lot – and was footing my own gas bill. Suddenly, the concept of 50 m.p.g. and having something a little different than the typical performance cars made sense to me. I was contemplating all sorts of weird permutations, generally into the cars I owned. For example, I thought the concept of swapping a diesel motor into the V8 quattro chassis was an interesting one, or for that matter an Audi S6 – the look of performance, but the mileage and run-for-eternity longevity of a diesel motor. Then Volkswagen did us all a favor and started bringing over performance versions of their TDi cars, starting with the Jetta TDi Cup Edition. An effective homologation of their one-make race series, the TDi Cups were essentially a GLi with the TDi powerplant – and offer performance in corners to make things fun coupled to fuel economy that makes life more practical: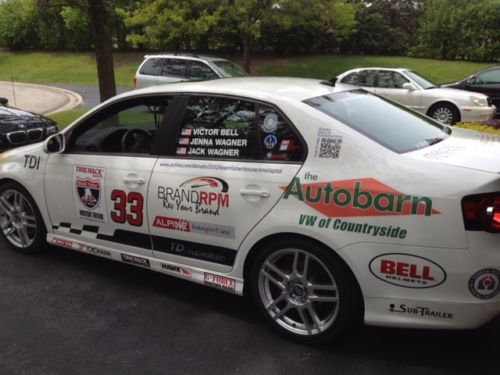 Year: 2010
Model: Jetta TDi Cup
Engine: 2.0 liter turbocharged inline-4
Transmission: 6-speed dual-clutch automatic
Mileage: 48,400 mi
Price: $21,000 Buy It Now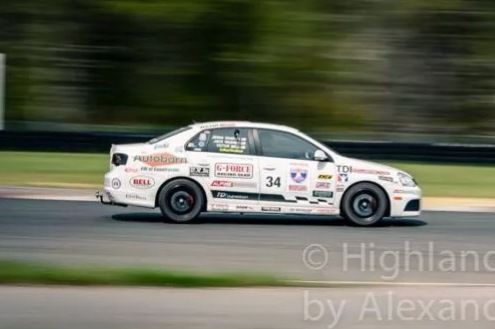 2010 Volkswagen Jetta TDI Cup Edition Diesel – DSG Auto – Fully Prepared – Street Legal Race Car!! Three time winner/ one second place in four runnings of the One Lap of America race. Multi-class winner in SCCA, Audi-Club, Volkswagen Club of America.
Fully street legal, 2010 Volkswagen Jetta TDI 4dr Sedan (2.0L 4cyl) with White Exterior, Interlagos Interior. Loaded with 2.0L Diesel I4 DI Engine with Malone Tuning Stage 2 upgrade 9horsepower doubled at wheels, torque increase 20%), DSG Automatic Transmission software upgrade, paddle shifts, PowerStop Performance Braking System, custom coil-over suspension, all stock suspensions parts and G-Force racing harnesses and 17 and 18 Inch Alloy Wheels (three sets) with various race tires.
Factory options: Heated Front Seats, Leather Steering Wheel Trim with multi-function control buttons, cruise control, audio steering wheel controls, AM/FM/CD/Sirius Radio Audio System, Power Windows, Power Door Locks, Power Exterior Mirrors, custom TDI Cup edition wheel set with 500 miles. Stored in garage.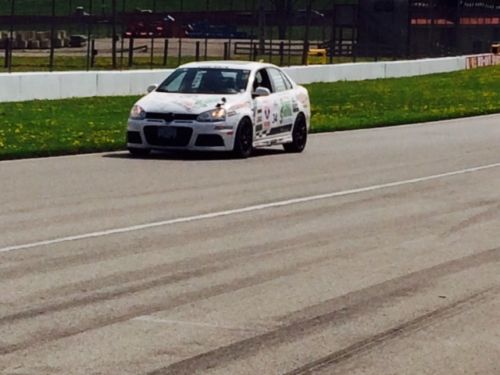 It's not often that you can say you've won the One Lap of America, but a single chassis winning it three times is downright impressive. I've not been able to make it to the track over the past few years nearly as much as I'd like; costs have skyrocketed and that makes it very tough to get there. There's something massively appealing about the thought of throwing a set of rubber in the back of your street car and cruising to the track getting 50-odd m.p.g.. Heck, I have a friend that runs one of these on the track and even after a few days on track and the trip there and back, he'll still get in the 30 m.p.g. average range for the entire trip. Considering on it's best day my Audi gets 20 m.p.g., and on the track struggles to maintain 5 m.p.g., this is an appealing concept. Does it justify the high price? Well, these Cup models certainly are considered more valuable than regular Jettas or even regular TDis, and this car has the "Thunderbunny" front end that was optional, but I think it's probably still overpriced. That amount will currently get you into a brand new Jetta TDi with "0" miles, for example. With the upcoming "GTD" hot diesel hatch and Golf Sportwagen making a run in the U.S., it seems that the performance diesel category is if anything going to be growing over the next few years – and honestly, for enthusiasts I think that's a very good thing!
-Carter