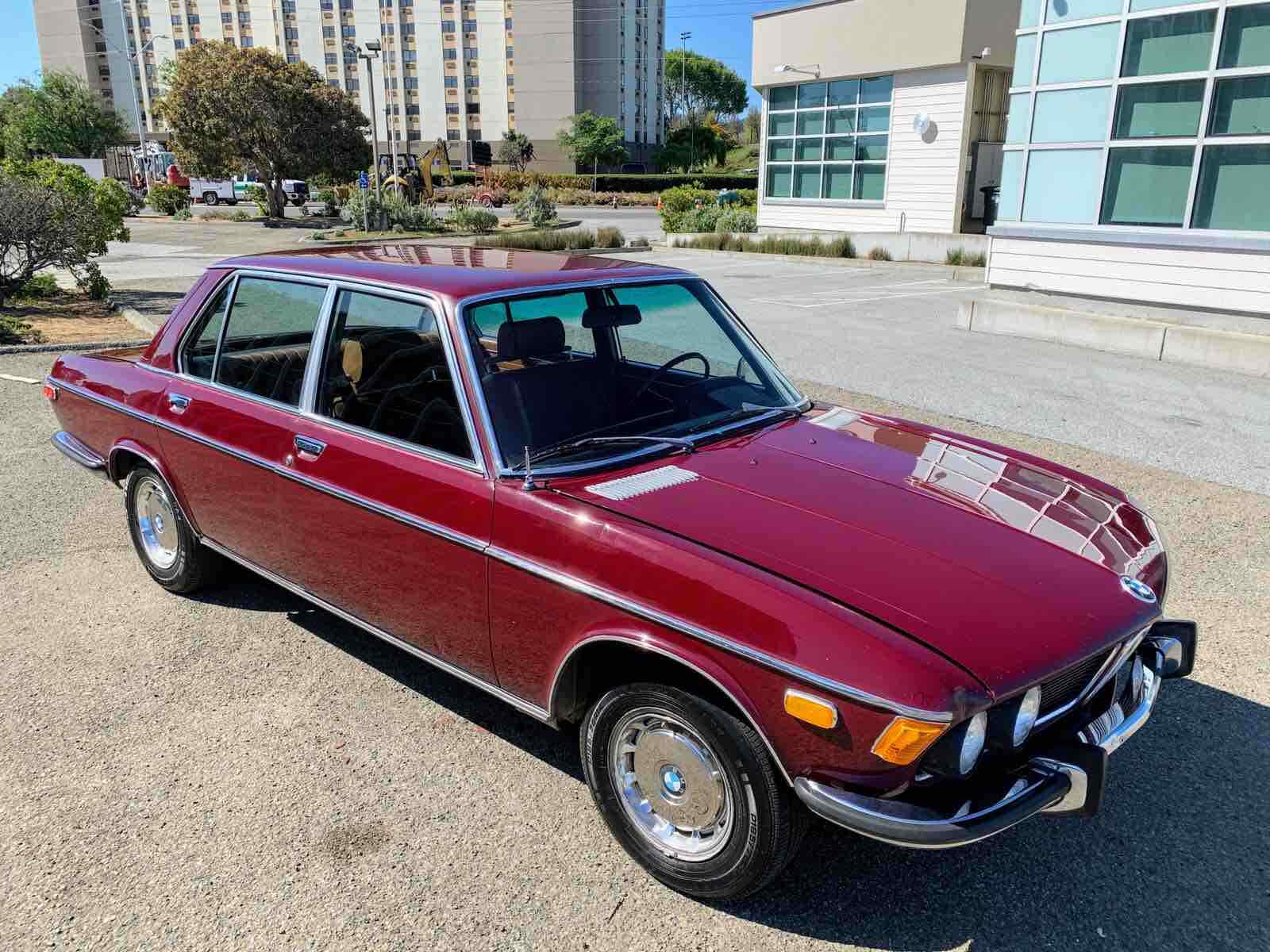 The Bavaria was BMW's bold attempt to redefine its market presence in a large way…or, perhaps more correctly, to redefine it's large-car market presence in some way. What predated this design was the BMW 501 and 502 – the 'Baroque Angels' – which looked more like they were out of a black-and-white film than ready for the Jet Age by the time of the end of their production in the early 1960s. BMW took a break to get its Neue Klasse feet under it, then in the late 1960s introduced its new six-cylinder-powered 2500 and 2800 sedans. Moving into the 1970s, the M30s engine was punched out to 3.0 liters and the model was offered here as the Bavaria.
A handsome design in its own right, like the E12 and early E24s it suffered some teething pains before the the replacement models really caught fire in the early 1980s. Finding a clean Bavaria today is indeed quite a treat!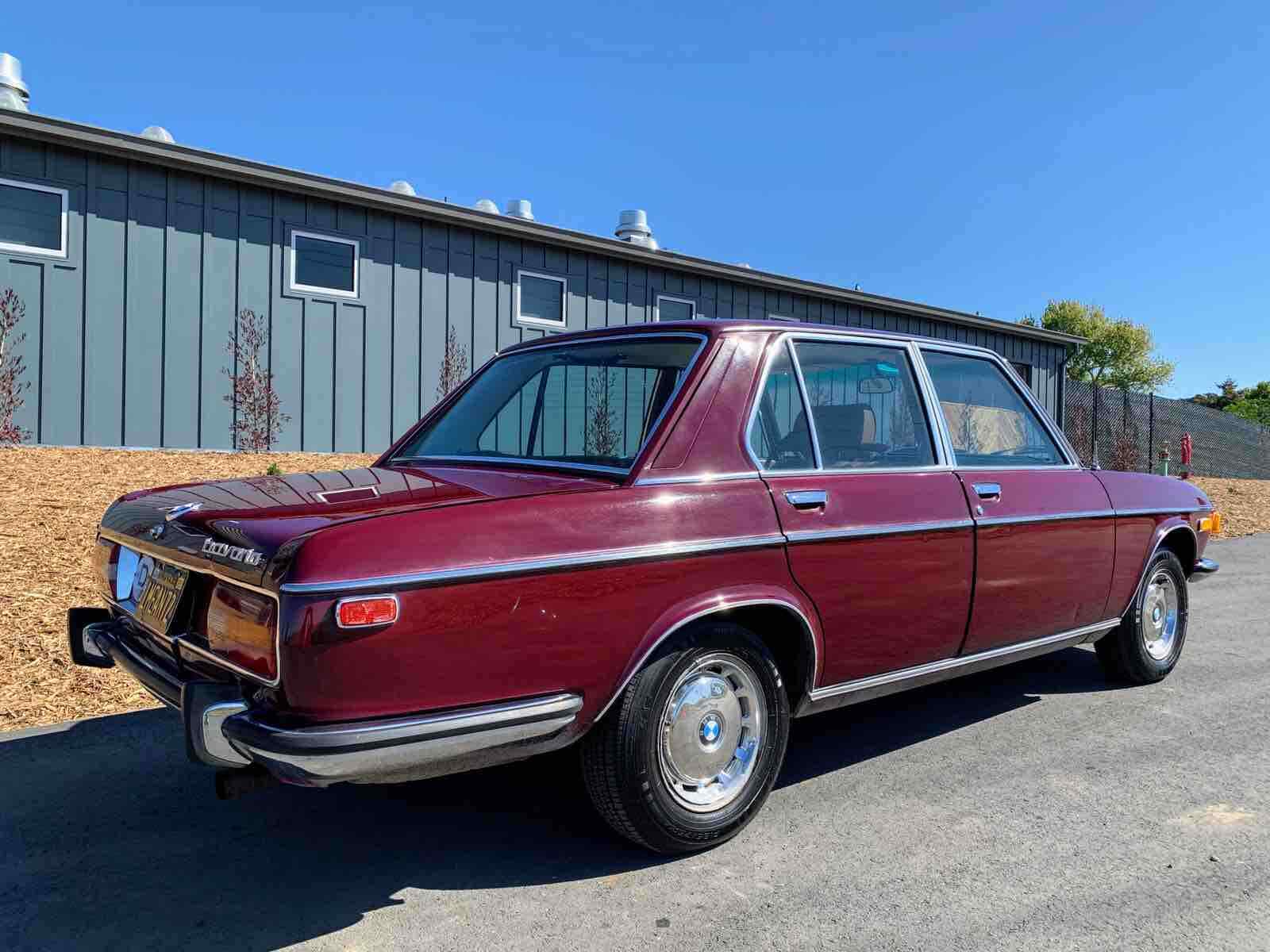 Year: 1972
Model: Bavaria
VIN: 3101323
Engine: 3.0 liter inline-6
Transmission: 4-speed manual
Mileage: 19,000 mi
Location: Burlingame, California
Price: $15,000 Buy It Now
Up for sale is my truly wonderful 1972 BMW Bavaria 4 speed!!

This car is about as unicorn as they come! The car was sold new in late 72 in Colorado Springs and was then traded into a Buick dealership in 74. At that point the next appreciating family bought the car and came to California with her. The car stayed in the family for the next 40 plus years and hardly left the garage. I have 0$ bills of sales showing the transfer of ownership within the family as certain members passed away while the car sat.

Fast forward to today –

The family decided after years of sitting that it was time to get the car running again. They towed the car to Roseville BMW (not my first choice for a vintage BMW, but they didn't know any better). The dealer flushed all the fluids, checked the brakes, and installed a brand new set of performance weber carburetors. At this point the service advisor at the dealer made an offer to the family to buy the car and they accepted it 🙂

How did I get the car? I took the car in on trade for my 1972 E9 3.0CS coupe and intended on keeping it. Sadly my business is struggling to get by with the current economy and its time to move it on.

About the Bavaria:
-19xxx miles and 99.99% rust free
-Malaga single stage paint over chestnut brown leather interior
– The interior is stunning, no tears, no rips, no wear, no cracks, everything works, its as close to perfect as you can find.
-Vintage and period correct concord sound system with matching 8 tracks still in their original wrappers
-Factory air car
-Car drives like a new car. Pulls very hard to redline and has a ton of power. If you haven't been in a carb'd m30 you are in for a treat. The noise is one for the record books.
-Fresh exhaust systems
-Zero shakes, shimmies, rattles, weird noises at any speeds
-Two pumps of the gas pedal and the car fires right up, every time, no questions asked. I would drive this car across the county if I could right now.
-All owners books, manuals, and 6 plus keys are included
-Original carbs are included as well
-100% crack free dash, perfect headliner and parcel shelf
-Smog exempt 🙂

Issues:
-The main issue is the front drivers fender was hit in the 80s and was never fixed. It bent some chome and broke the blinker housing. It will need to be fixed by a body shop or drive it how she sits! I choose to just drive it, its not terrible and the car has enough patina where it can make it work!
-Dents and dings from sitting in the garage and getting knocked into for countless years
-Beauty rings on the wheels have a few dents
-A PDR pro could pull the dents that are present
-Tires are brand new but were put on 15 plus years ago and then the car was hardly driven again. They are not cracking or anything.
-Small paint chips and marks throughout the car – they are only original once!

If interested in buying please call me and I can give you more info – 415 420 4434 – Thanks! Taylor

Thanks for looking and please let me know if you have any questions or need. This is a truly special car that you need to see and drive to appreciate! Happy to offer test drives, additional photos etc. Call or text. If your serious I will work on the price with you!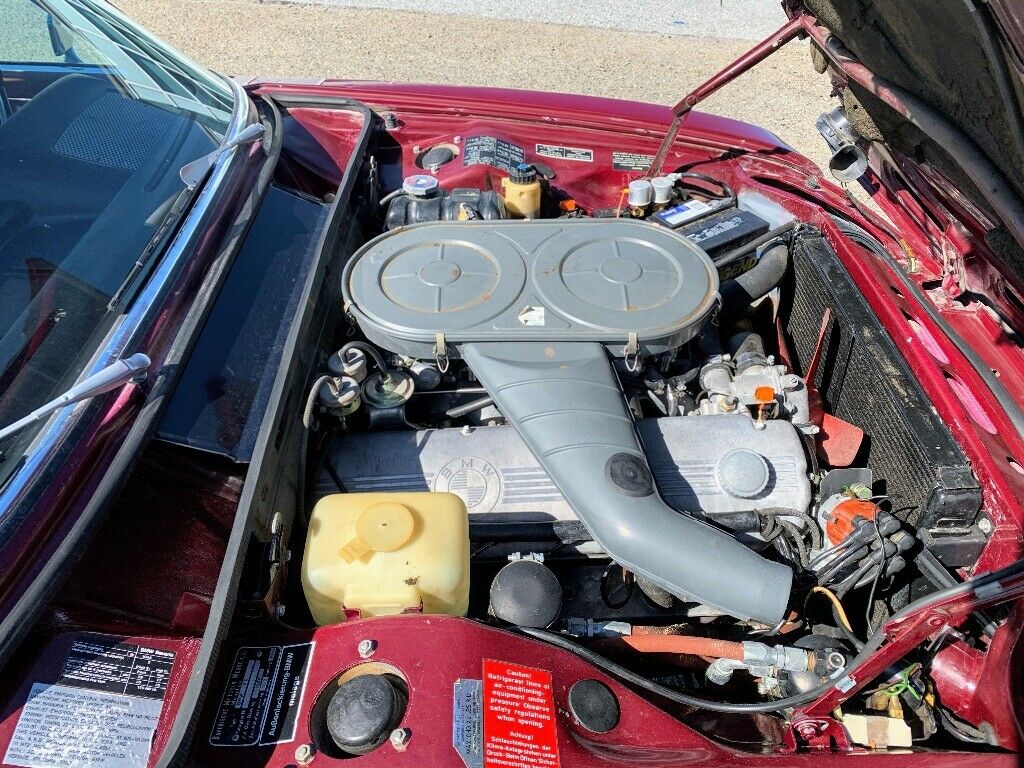 And if you present that clean Bavaria in Malaga with its original chrome bits intact, all the better! Unfortunately this one has a bit of a checkered past, having encountered a heavy object at some point. But it certainly looks worth fixing, and the general presentation outside of the front right corner is really top notch. Better still, while most lament the death of the 'affordable' old BMW, the Bavaria's oddball appeal means that few are really interested in it and they're just not worth anywhere near what a 2002 is. It's not the most beautiful car that BMW made, but it's very rare to see and a good-looking option if you want to stand apart from the crowd.
-Carter