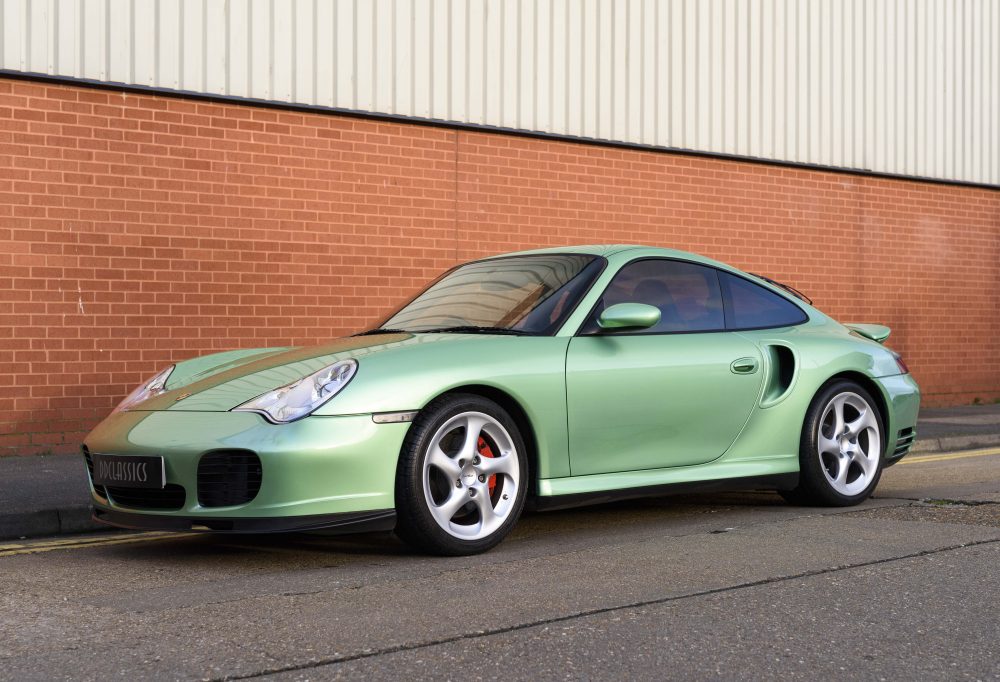 The paint to sample world strikes again. About six months ago I looked at a 2005 Porsche 911 Turbo S finished in Linen of all colors. As crazy and non-traditional as it was, I didn't hate it. Different for sure and I gave them credit for going off the board on that one. Today, we've got another 996 Turbo in a wild color. This 2002 up for sale in London is finished in Light Green Metallic and shows just 16,000 miles. It borders right on the edge of being called lime, and is actually pretty pleasant to look at. The price? Woo-boy.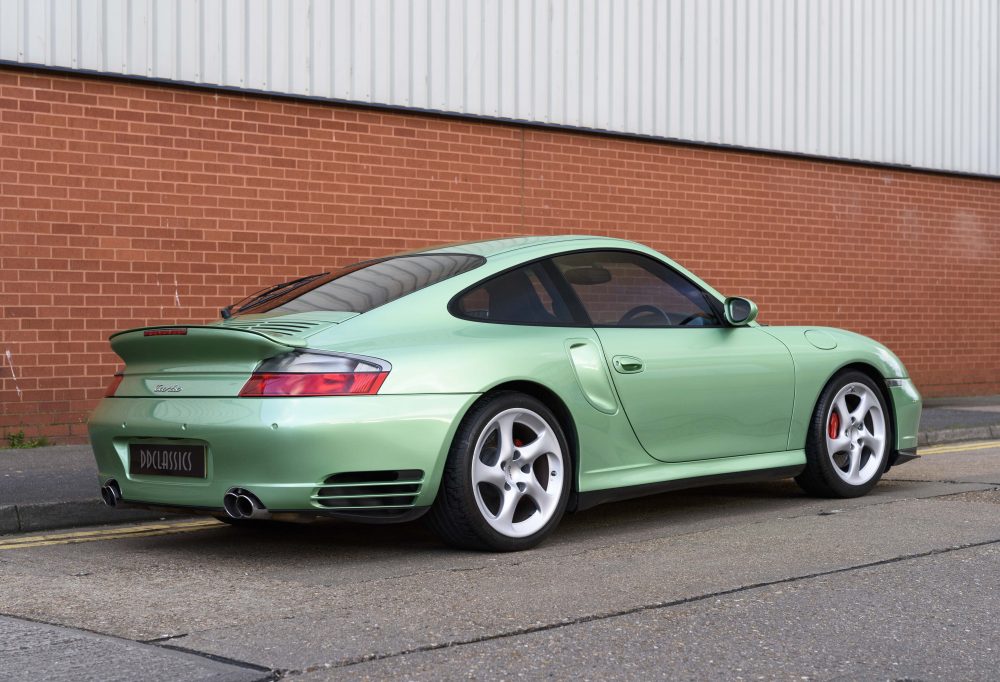 Year: 2002
Model: 911 Turbo
VIN: N/A
Engine: 3.6 liter twin-turbocharged flat-6
Transmission: 5-speed automatic
Mileage: 16,380 mi
Location: London, England
Price: $97,286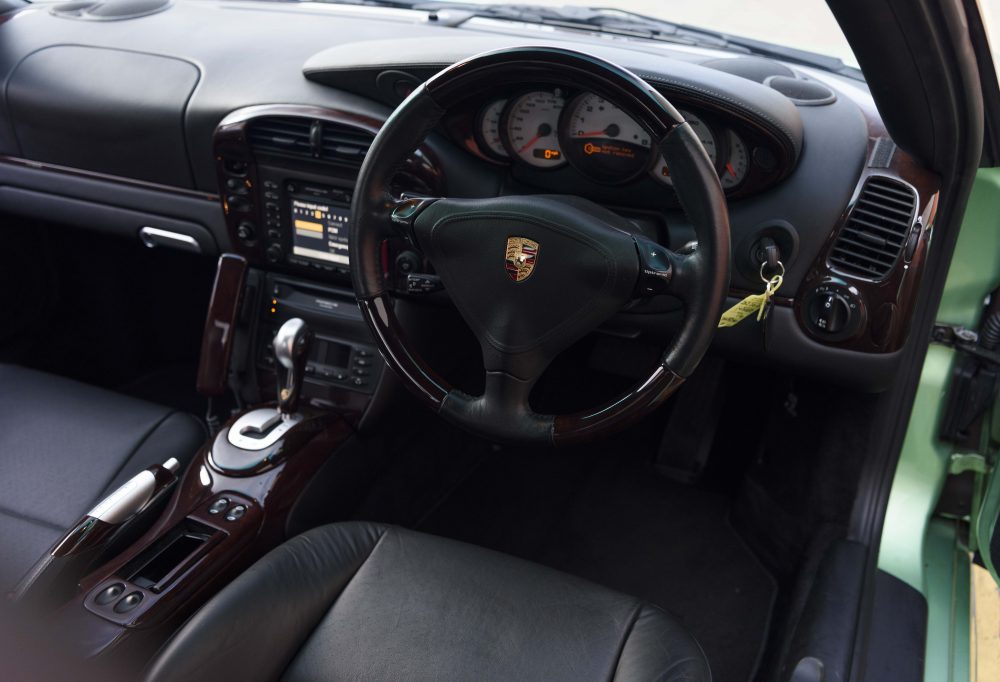 One owner
Finished in PTS Light Green Metalloc.
Just 16,380 miles from new.
Original sales invoice included.
Extensive service history.
Black leather interior with Dark Burr Maple trim.
Bose sound system.
Sports seats.
Stainless steel exhaust pipes.
Porsche Communication Management screen with navigation, telephone module, radio, cassette player
Exceptional condition.

The 996 Turbo debuted at the Frankfurt Auto Show in September 1999 and went on sale in the US in summer of 2000 as a 2001 model. The Turbo is powered by a water-cooled twin-turbo charged and intercooled 3.6-litre flat-6 engine derived from the 1998 Le Mans winning 911 GT1 race car. The engine is rated at 313 kW (426 PS; 420 hp) at 6,000 rpm and 415 lb⋅ft (563 N⋅m) of torque. It features an all-wheel drive system and was available with either a 6-speed manual or a 5-speed Tiptronic transmission. It has revised styling and a wider stance than the naturally aspirated 996 Carrera models, along with new bi-xenon headlamps and a fixed rear wing. The Turbo also came with VarioCam Plus and stability management, and on the US models, an electronically adjustable rear spoiler was included which would rise at a speed of 76 mph (122 km/h) and lower at 36 mph (58 km/h). The bodywork was also revised to allow airflow to 3 radiators up front and to accommodate 18-inch wheels and tyres.

In 2002, the X50 package was offered as an option on the Turbo that included larger K24 turbochargers and intercoolers, a revised ECU and quad-pipe exhaust which raised power output to 331 kW (450 PS; 444 hp). Other features introduced in 2002 were a glove box, center mounted cup-holders, an optional Bose stereo and rain-sensing wipers.

Now available for viewing at the DD Classics Dealership in London, please call 0208 878 3355 for more information.
Inside, you have standard black leather with the dark wood package, even on the period-style car phone. Another thing you might notice is that this is a Tiptronic automatic car, not a 6-speed manual. Needless to say, disappointing. The good news is this car is in outstanding condition with just 16,000 miles and is loaded up with the sport seats, navigation, white gauges, parking sensors, and more. Someone had money to burn on this one. How much?
A cool $97,000. For a right-hand drive automatic 996 Turbo. Yes, I understand the paint to sample adds some value, but this is Light Green Metallic, not Meissen Blue. There is no way you'll convince me that price makes sense given the extremely limited market for right-hand drive and the fact it is a Tiptronic car. Those who desire paint to sample and very low mileage want their cake and to eat it to, so that means having the 6-speed. A cool example, but sadly another daydreaming dealer.
– Andrew