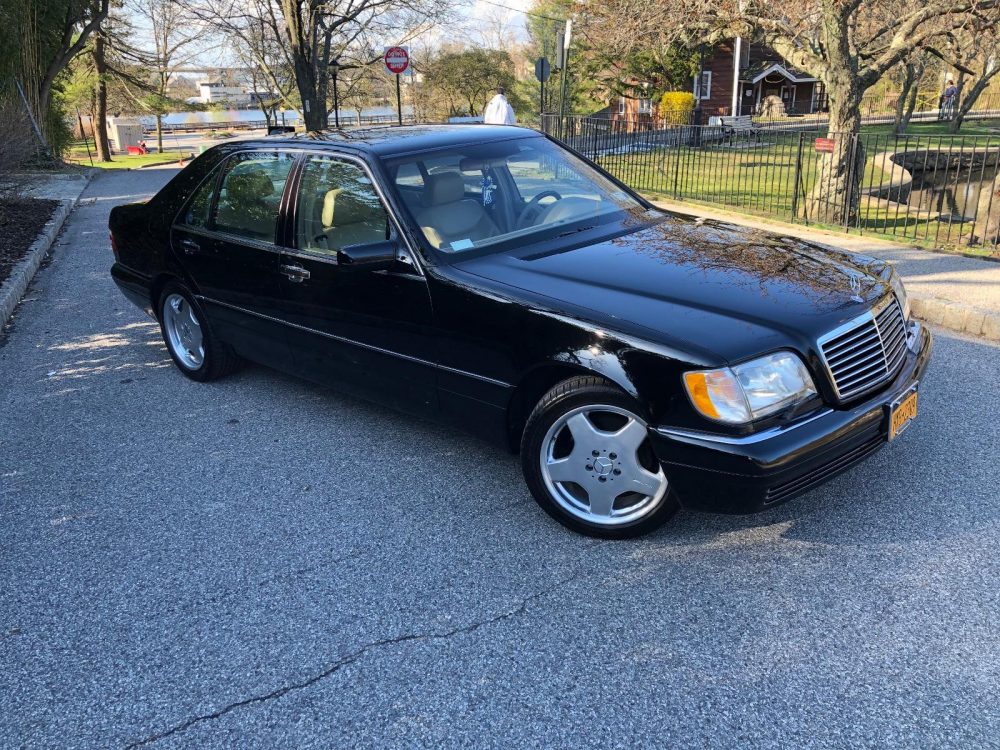 Ever hear the saying "Buy the seller, not the car"? I know that might be difficult sometimes given the circumstances of this hobby we indulge in, but I can get on board with it. Sometimes you think you've found the right car, then you show up and it has an empty french fry box from McDonalds with a coupon for a free ice cream cone that expired in 2003. You try to look past it, but you know maybe this wasn't the most well looked after example that is out there. Then on that rare occasion, you'll bump into an owner that is absolutely fanatic about their car and suddenly everything makes sense in the world. Today, we have one of those owners.
This 1997 Mercedes-Benz S500 up for sale in New York has everything. All the maintenance done, all the service records, low miles, photos that show every angle, the window sticker, everything. This person loves their car and actually took more than two seconds to make the ad to sell it. Walk me with in this rare moment where you can actually enjoy seeing a for sale ad.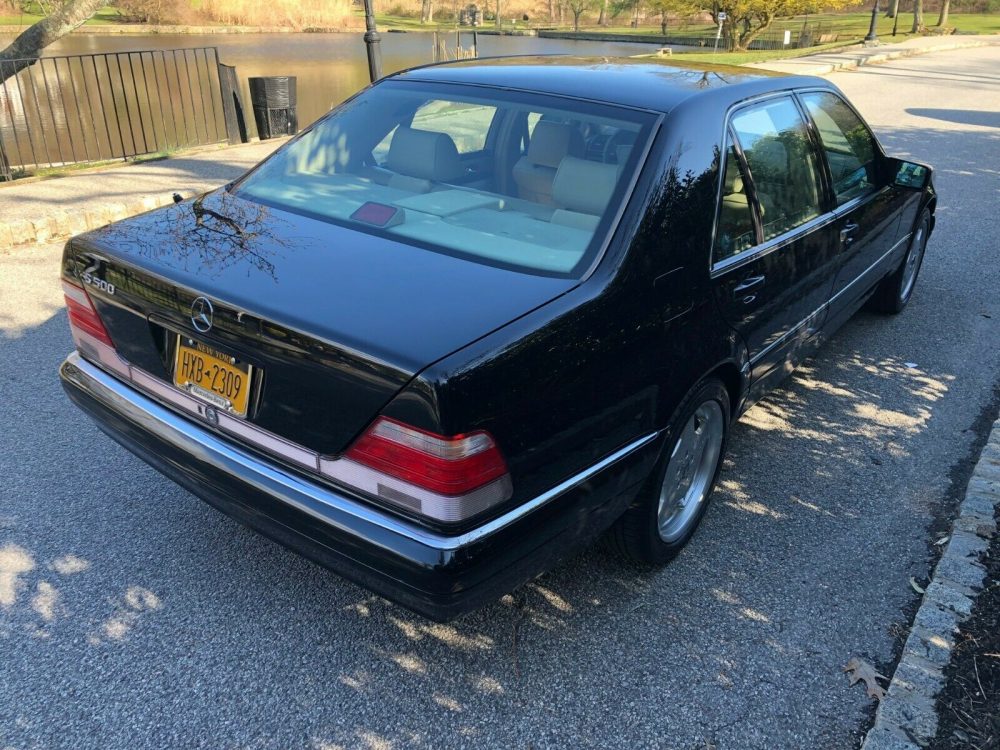 Year: 1997
Model: S500
VIN: WDBGA51G3VA372792
Engine: 5.0 liter V8
Transmission: 5-speed automatic
Mileage: 63,121 mi
Location: New Hyde Park, New York
Price: No Reserve Auction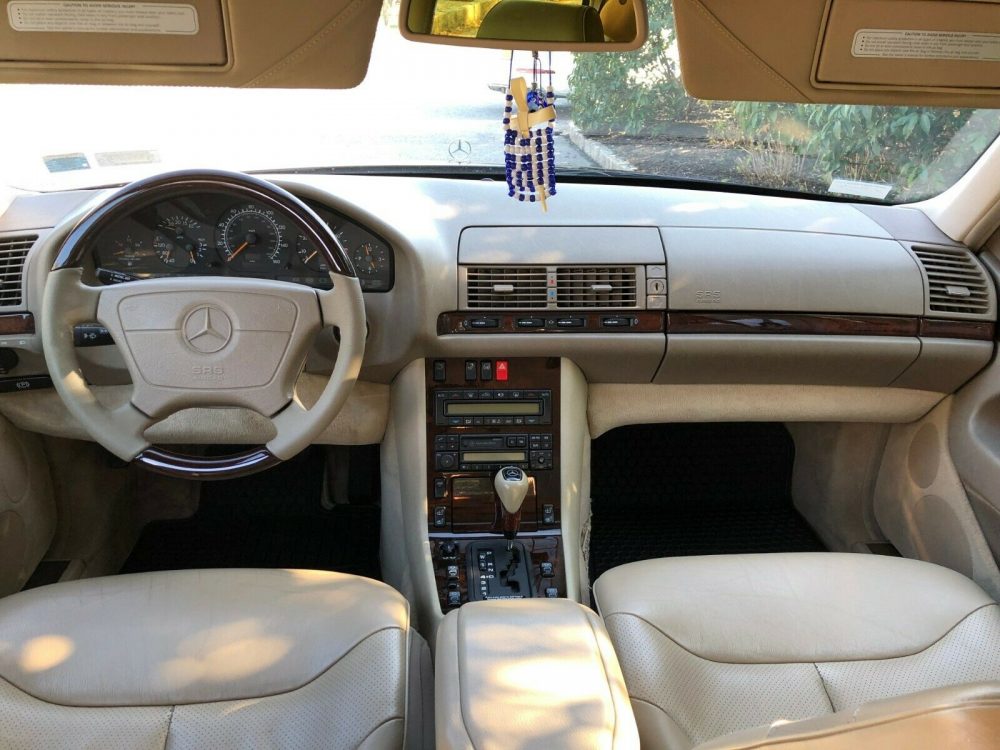 Single Family Owned 1997 W140 S500 Mercedes Benz with 63,121 miles from New. These vehicles are regarded highly by many, including myself to be considered the best S-Class ever built. With over one billion dollars in research for producing the ultimate luxury sedan; Mercedes-Benz did just that. This S500 is equipped with the 5.0 L V8 engine that produces 315 horse power mated with the 5 Speed 722.6 Automatic Transmission. The car has been dealer serviced its entire life. It will include all of the original paperwork, manuals, booklets, Bose instrumental stereo cassette that has never been opened, 2 master key fobs, the first aid kit, the original window sticker (framed) and even the Official Mercedes Benz W140 S500 Car Cover. It has been garage kept all of its life and sparingly driven thus displaying only 63,121 Original Miles. All functions work on the vehicle as they should. There is NO Rust, NO leaks, NOR any warning lights on the car. this is a true turn key example. A clean Carfax is provided showing no accidents, damages, or issues with the vehicle while also showing its services completed.

Please review the description, HD pictures & videos provided throughout the vehicles listing.

The car starts right up without any warning lights or issues. (startup video attached: ) It idles as smooth as glass and has plenty of power to keep up and even exceed modern day traffic. The paint and body panels are straight and vivid in clarity and color. 100% RUST FREE ! The interior is soft, supple and very comfortable. It has been treated since 1997 with German leather conditioner and still smells like new inside.

All electrical functions work as they should as well as the climate control Heat & AC, Sunroof, All Windows, power adjustable and folding mirrors etc. All windows are automatic and provide dual pane insulation for reduced cabin noise. The factory Bose Stereo sounds excellent and is equipped with a dealer installed Alpine 6 CD Changer that works perfectly too. Factory Bi-Xenon self adjusting head lights, Soft Close doors, front and rear heated seats and much more !

It doesn't get any better than this.

Vehicle Upgrades / Maintenance list.

Brand new SLS Rear suspension Accumulators and struts, as well as 2 brand new front Springs, shocks, control arms, upper and lower ball joints as well as a new center link / tie rod ends + rubber components.

New Engine rubber hoses ( Crankcase breather hose and PCV Breather hose ).

New Brake pads and rotors all around.

New Motor mounts and Transmission mount.

Installation of New Valve cover gaskets.

All fluids / filters have been recently changed.( Oil, power steering, SLS, brake, coolant, rear differential and transmission.)

Transmission Service performed at 47k miles.

New Antenna Motor.

New Battery.

New Air filters.

New Rubber Gaskets for Power Folding Mirrors.

New Charcoal Cabin Air Filter.

New Batteries in Key fobs.

New Mercedes Benz Wiper Blades.

S600 Styled Front Grille.

S600 Cross Stitched leather wrapped front Sun Visors.

S600 Rear Burlwood Door Ash Trays.

Split Leather / Burlwood Shifter.

Burlwood / Leather Steering Wheel.

Full Burlwood Interior package ( overhead rear vanity mirrors, rear map lights, rear climate control vents. )

Mercedes Benz W140 LWB Rear door retractable sunshades.

4- Genuine Fully Refinished Staggered 18" AMG AERO Monoblock Wheels.

4- Silver / Chrome star Mercedes Benz Center Wheel Caps.

4-Brand New Michelin Pilot Sport AS3+ Tires.

Genuine Mercedes Benz New Lug Nut Bolts installed as well.

*This car has been fully paint corrected and ceramic coated for 5 years of paint protection, (A $2,500 expense)*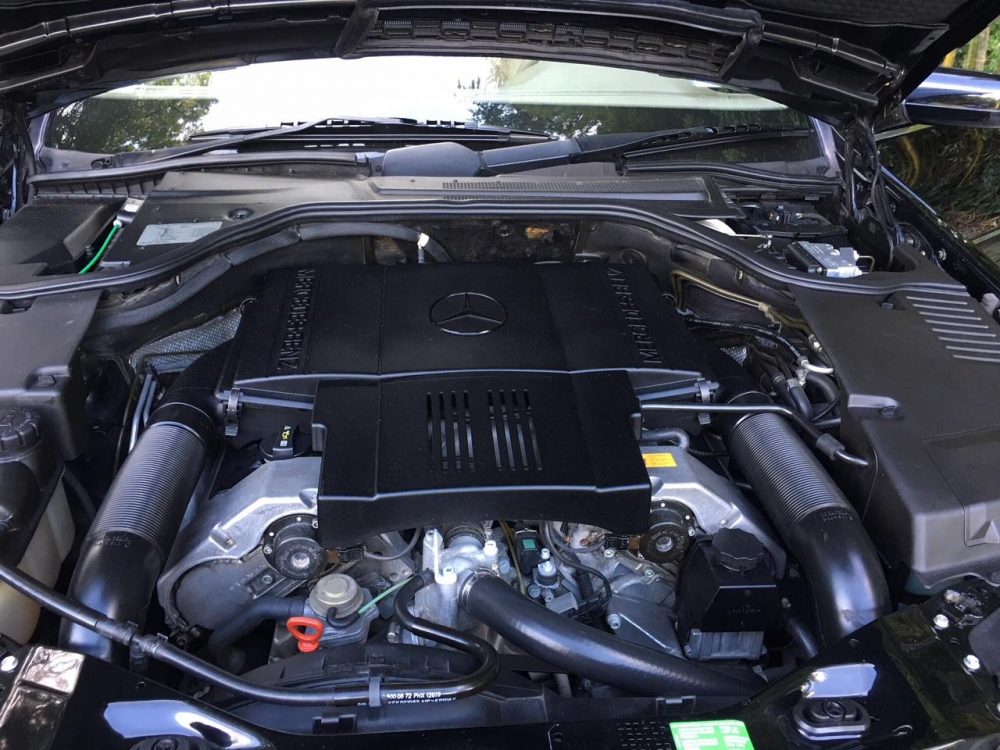 This is as classic as a W140 gets. Black over Parchment leather with 18″ Monoblocks. It even has the extra touches like the wood steering wheel and rear side window sunshades. The condition is nearly spotless, and even under the hood it is tough to find something to complain about. This is what a $90,000 car luxury was like in 1997. The documentation might be even more impressive than the car. Even has the classic three-ring binder with a photo of the car on the front. When a seller does that, you know they are into the car.
How much? I think this is easily a $10,000+ example and wouldn't be shocked at all for it to touch $15,000. These are the cars that are collector pieces, not the Craigslist specials for $5999 and a thumb in half photo trying to block the license plate. If this was a V12 S600, its over $25,000 given all those are starting to be snatched up. I just wish I had the room, or even the use for this one. You don't see them like this too often at all.
– Andrew