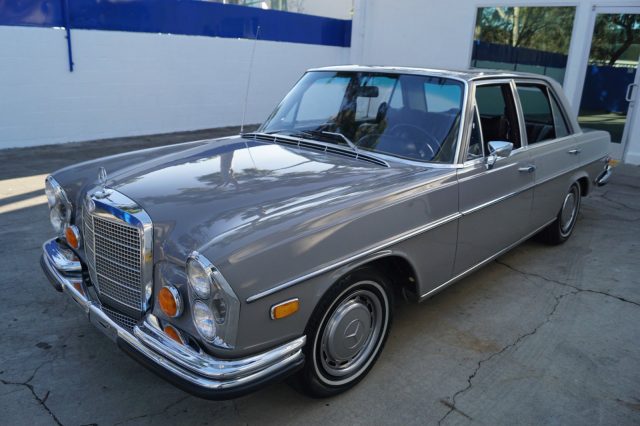 Earlier this week I looked at a 1972 Mercedes-Benz 600, one of the most legendary sedans of all time. Today is another 1972 Mercedes-Benz sedan, although this one is a little easier on the wallet both in purchase price and cost of upkeep. This 280SE 4.5 for sale in Santa Monica, California is not only a clean example but also sports a rare color in Phantom Gray.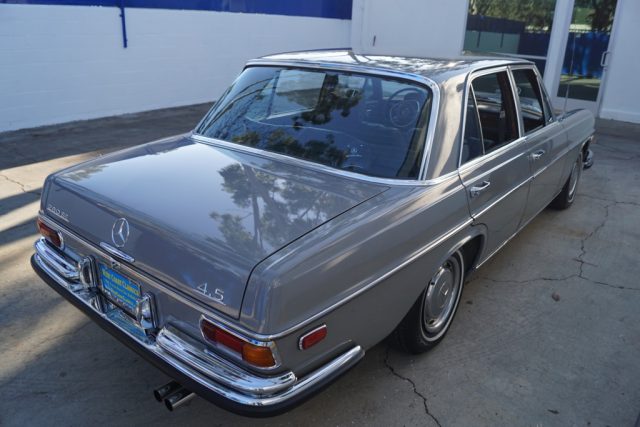 Year: 1972
Model: 280SE 4.5
Engine: 4.5 liter V8
Transmission: 4-speed automatic
Mileage: 43,200 mi
Price: Buy It Now $24,500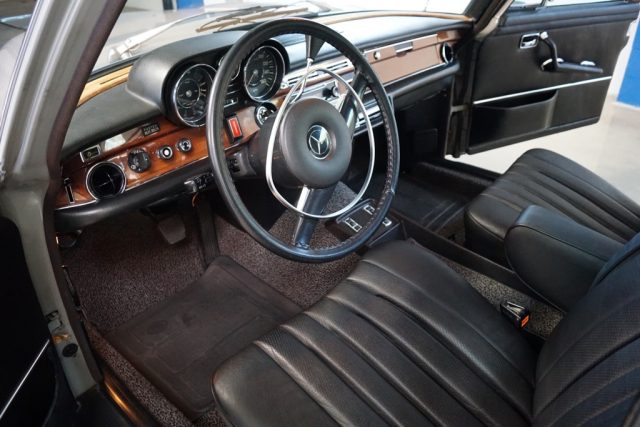 West Coast Classics are proud to present an exceptional example of this 1972 Mercedes-Benz 280SE (W108.067 Series) 4.5L V8 Sedan (built between the dates 4/71-11/72 with this particular car being one of the last models built in 7/1972) and obviously always coveted with no signs of any accidents and reportedly owned by only 3 careful and mature owners since new with a Stuttgart 'Zeritifikat' 'Mercedes-Benz Classic Heritage Certificate' to confirm it's heritage and original specifications. The car was originally ordered and built in thei original 'Phantom Gray' (Color Code 733) color paint matched to a 'Black Leather' (Trim Code 241) interior.

The car is mostly still in all original and stock condition with a beautiful and professional repaint in its original 'Phantom Gray' color paint and the car boasts a gorgeous original 'Black leather' interior with the highly desirable 4.5L/230HP V8 cylinder engine and this is a car loaded with factory options including power steering, power brakes, power windows, air conditioning, matching factory color Mercedes hub cap wheels centers, original 'Becker Europa' AM/FM radio, stunning and all original optional 'Black leather' interior with matching carpet and kick panel carpet and heat absorbing glass and central locking!

The car has reportedly had only 3 owners since new and has 43K original miles and has exceptional condition chrome, including both front and rear bumpers and all the typical rust-prone areas are rust-free and there are no signs of any accidents or damage whatsoever! This car must be seen to be seen and driven to be fully appreciated – the engine is extremely strong and responsive with excellent oil pressure and no oil leaks and which sounds absolutely magnificent and the recently rebuilt transmission shifts smoothly through the gears and the engine temperature always remains cool. All the power options are working as they should including the air conditioning.

This is one exceptionally fine example of a mostly completely original 1972 Mercedes 280SE 4.5L V8 Sedan in rare turn-key ready daily appreciating, daily driving and daily head-turning condition! Perfect for the Mercedes collector or enthusiast or any classic car enthusiast looking for an affordable and reliable daily driving classic European car!

For further information contact West Coast Classics through EBay or on 310-399-3990 during regular California business hours.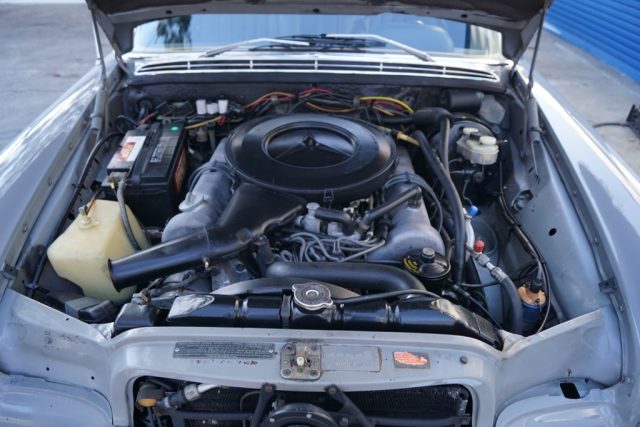 Phantom Gray reminds me of Audi's Aviator Gray – a color that looked really great on the MK1 TT. It's a hue that has just enough shine that it doesn't look like primer and not too light that it ends up looking silver. The black interior was a great matching choice along with gray carpet to give it a bit on contrast. This being a W108 that has a functioning air conditioning is a giant plus; despite it being in California, operational air conditioning in these is no guarantee.
This is a really nice example of a W108 and a price tag of $24,500 sure reflects that. In my opinion, you are paying top of the market for this car and aren't getting much value. I recently saw a California W109 6.3 sell for $20,000 and for my money, it's 6.3 or bust. While you'll get no argument from me saying that this isn't a really great car, it's just I'm not the one to pay top market value for it.
– Andrew