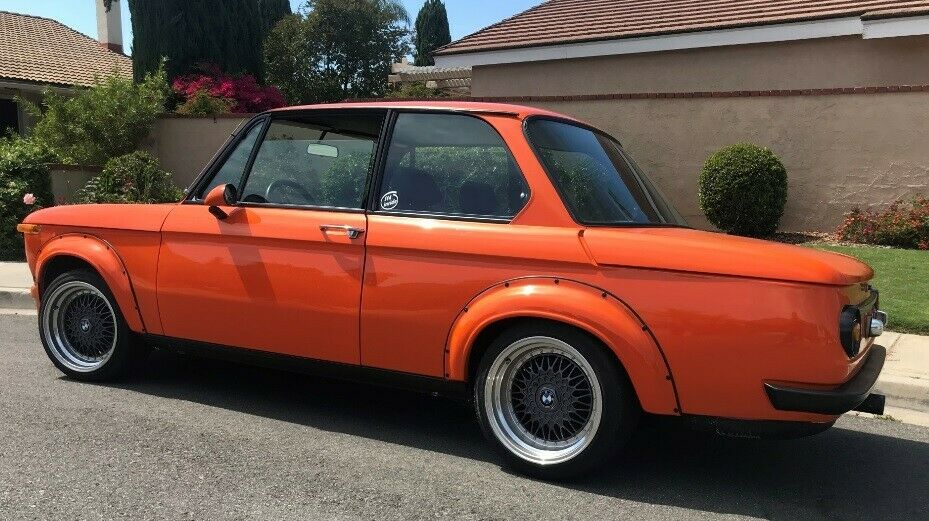 Back in 2020, I took a look at series of cool customized 2002s:
Today's car started life as a 2002tii, and had it be restored to pristine in its original configuration, it'd be worth a pretty penny. Instead, it's gone all Dutch with a repaint in Inka as well as a 5-speed swap, custom interior trimmings, turbo-look flares and spoilers, and to top it all off, it's got a screaming S14 under the hood. Let's take a closer look: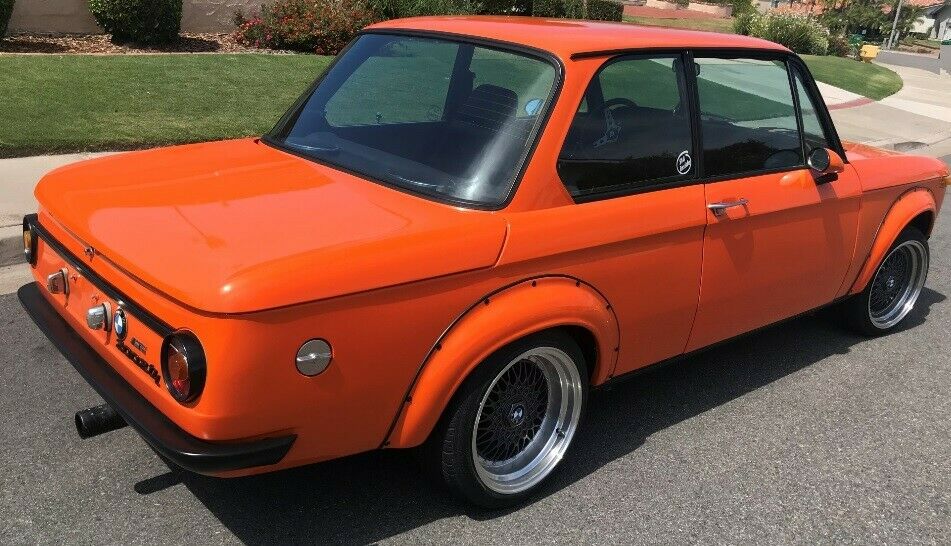 Year: 1973
Model: 2002tii
VIN: 2762991
Engine: 2.5 (?) liter inline-4
Transmission: 5-speed manual
Mileage: 87,000 mi
Location: Laguna Beach, California
Price: No Reserve Auction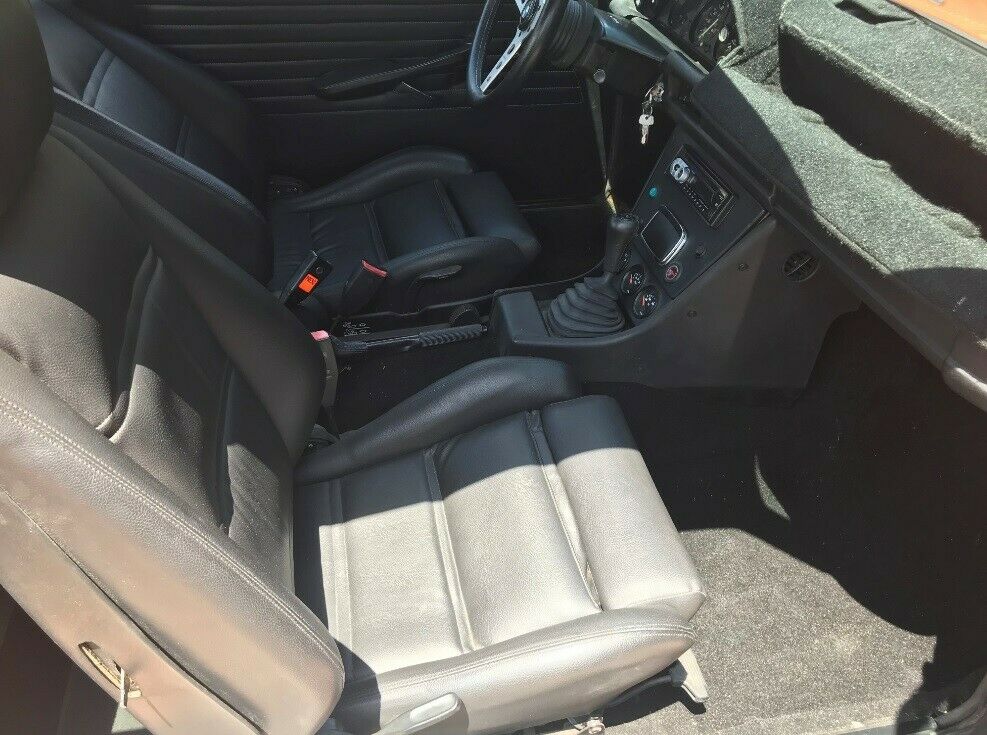 An Outstanding 1973 BMW 2002 Tii
with S-14 motor
and 5-SPEED Transmission
Custom Sport Mirrors
Fully Customized M2

Serious Inquires Only
Home: 805-562-2525

Cell: 949-697-2221

Here is a Walk Around video: Additional Photos Upon Request

The original BLOWN-UP [Thrown-Rod], Tii motor is available for additional cost. .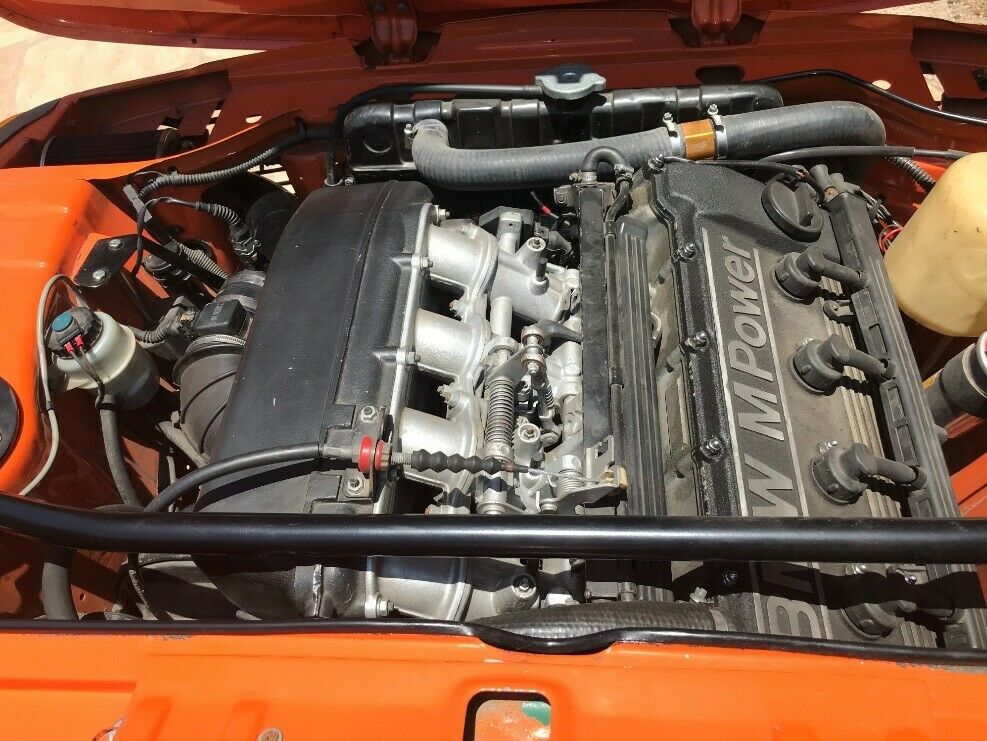 As with yesterday's "GTI", this 2002 is a greatest-hits tribute for older BMWs. You've got the tacked-on Turbo flares and spoilers, BBS wheels, and some driving lights. Stepping inside you've got sport seats, and under the hood you've got an S14. Outside of that, we don't know a lot more. The seller has put the chassis number in as 2762987, but a photo seems to indicate that it's actually 2762991.
Searching that number pulls up information from another ad and we find out a lot more about the car, which is claimed to have an LSD, a 2.5-liter Evolution motor from Metric Mechanic, Bilstein shocks, H&R springs, and some more choice items. There's also a second ad which discloses that the gearbox and LSD are from an E21. Apparently now 7 years on from its overhaul, the car doesn't look super fresh any more, but it is still impressive.
Impressive, too, is the $90,000 opening bid amount. If it's a real Metric Mechanic motor, it's worth a lot on its own – a 2.4-liter version will set you back $16,000 not including the S14 core. However, a similar style car sold for $51,000 in 2019, but more recent S14 2002 sales have failed to surpass that amount. Sufficed to say, I don't think we'll see this one changing hands before Christmas.
-Carter