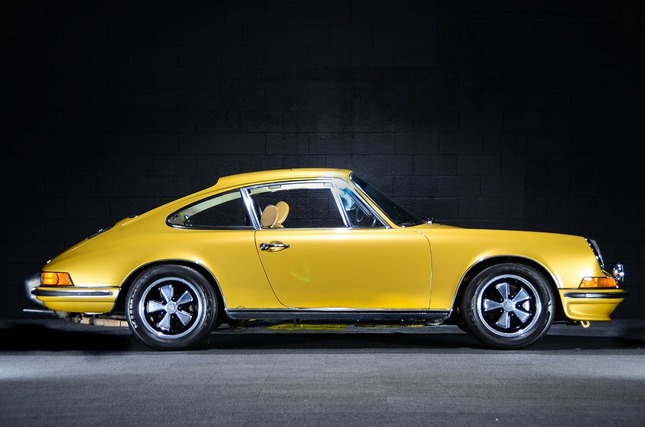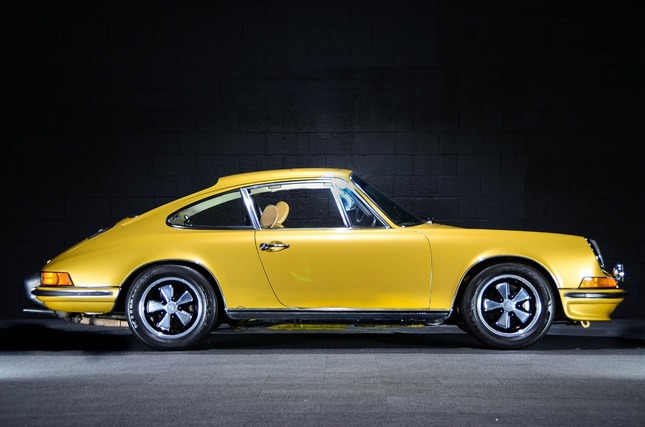 I wasn't really looking for this 911, but it was impossible to pass by. This actually makes two straight posts of 911s too striking and pretty to ignore. Here we see a Gold Metallic 1973 Porsche 911S Coupe, located in Massachusetts, with Tan leatherette interior and a claimed 71,721 miles on it. It has sports seats and a sunroof. It also is said to be well documented with records going back to its inception. It looks stunning!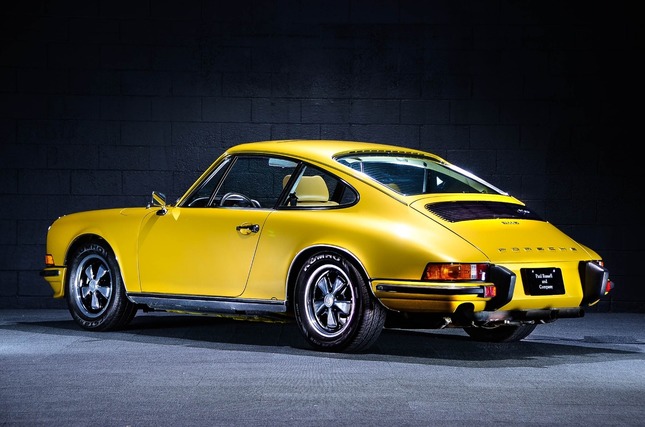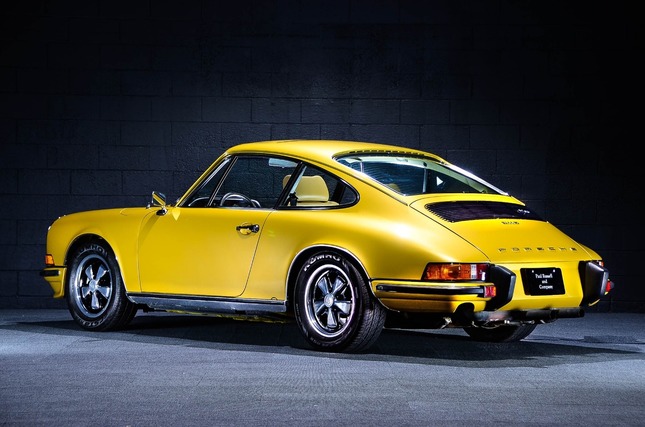 Year: 1973
Model: 911S
Engine: 2.4 liter flat-6
Transmission: 5-speed manual
Mileage: 71,721 mi
Price: $215,000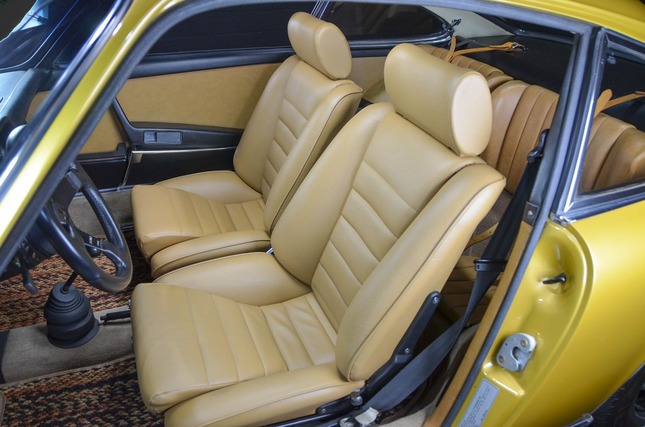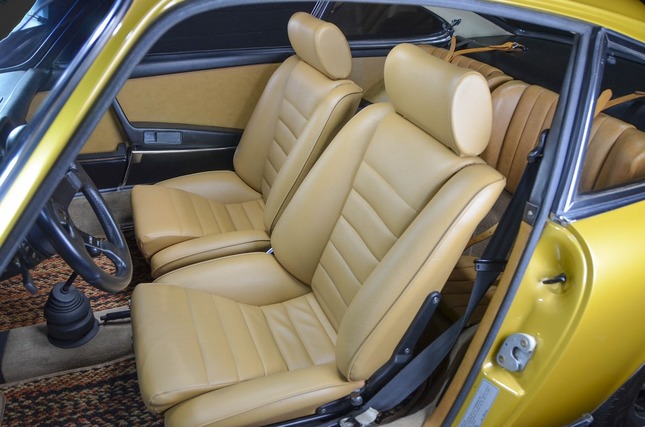 Chassis#: 9113301135 Engine#: 6331801

• All matching numbers
• 71,727 original miles
• Bare metal respray in factory original Gold Metallic
• Tan leatherette interior
• Sun roof, sport seats, and driving lights
• Manuals, tools, jack, and spare
• Original Fuchs alloy wheels
• Service records dating back to 1973
• Includes Porsche Certificate of Authenticity

This 1973 911S is a 3 owner, never hit or rusted, 71,727 original mile car that has had years of careful ownership and a single bare metal respray. The unique, and factory original Gold Metallic paint is in great shape and really complements the ageless 911 design.

1973 was the last, and many consider the best, year for the long-hood 911's. The next year would mark the arrival of government mandated crash bumpers. The 190hp 911S engine was second only to the mighty RS as the most powerful and highly developed engine in the series.
It is without question one of the best handling and performing sports cars of the 70's, and one of the easiest to live with on a daily basis. These 911's are wonderfully usable and reliable classics that are much sought after for vintage events and rallies like the Copperstate 1000.

This is a great looking and driving car. If you're a collector searching for a well sorted 2.4-liter, or an enthusiast looking for a single do it all Porsche, this 911S checks all the boxes.

$215,000

For more information about this car, contact:

Alex Finigan 978.768.6092 or alex@paulrussell.com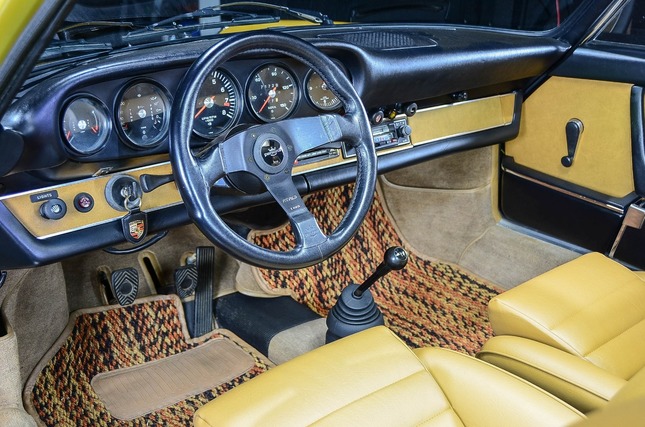 We've seen Gold Metallic before, but this one really takes it to another level. It's photographed very well and the photos are touched up to great effect. Still it looks really good. When outside under bright sun and not very clean, Gold Metallic can look a little unappealing. But that's not what we have here. I especially like the tan interior here. Most I've seen have come with a darker brown interior and I don't think it works as well with the gold exterior. This looks great though and the condition of both exterior and interior look very good. We do know it's not this 911's original paint, but its respray looks to have been of high quality.
We aren't provided details of the interior's originality, but unless the lighting is way off I assume the front seats have been redone. The color does not match the color of the rear seats. It wouldn't necessarily be surprising to discover they have been reupholstered, after all it is over 40 years old, but it'd still be nice to know that up front. It does all look really good though.
Those little details will go a long way toward whether this 911S can achieve this high asking price though. It looks great, is said to run great, and sounds like it's well documented, but a respray and possibly redone seats may hamper it a little bit. It also has a couple non-original parts (the steering wheel and exhaust being most obvious) and at $215K I'd think we would expect everything to be of original spec. It's a beautiful 911 from the final year of the long hood and the top-of-the-line S model so it's sure to attract a lot of attention. We'll see whether it actually garners enough interest to sell.
-Rob