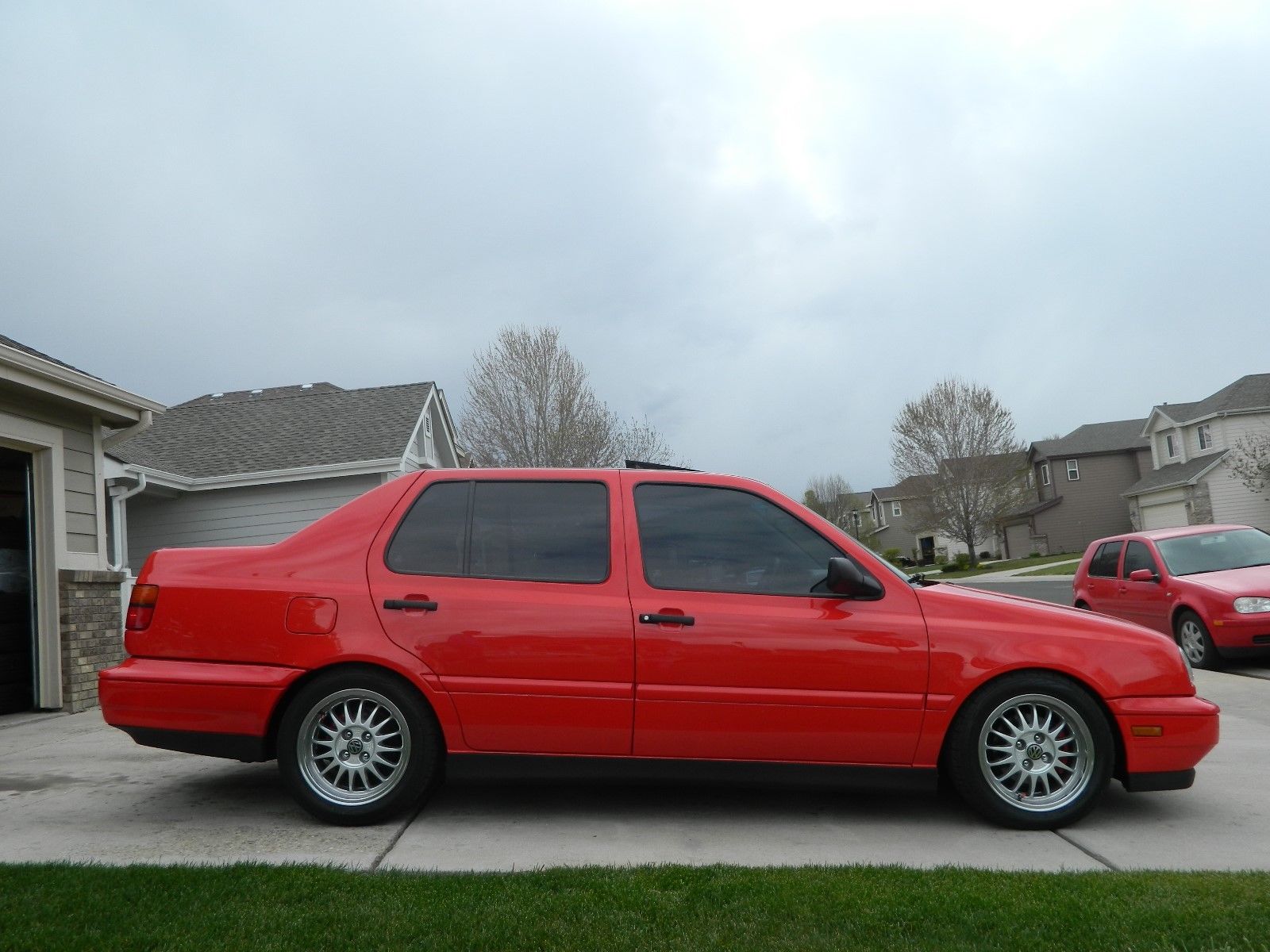 I was thinking about how to relate my feelings about the first few generations of water-cooled small VWs, and I came up with the analogy of the BBC Doctor Who! reboot in the 2000s. The first generation was Christopher Eccleston; edgy, completely different from the prior generations with a fresh face, impossible not to view with a smile but also something you didn't completely trust. The second generation? David Tennant took 'The Doctor' to new levels of popularity; more refined, more fun and with an infectious smile, he was quirky but somehow much easier to live with than Eccleston had been. He also developed a rabid fan base that consider him the best (this author included) even if he had some faults.
Then came Matt Smith. There's certainly a fanbase who appreciates Smith's rounder, softer and…well, weird portrayal of the Doctor. I'm not a fan personally, and often find myself pleading with other Who watchers to go back farther because the earlier variations were much, much better. Yet floppy and oddly proportioned, Smith was nonetheless very popular and took the show to a wider audience. See the Mk.3 VW.
Not really the best at anything aside from being pretty expensive relative to its contemporaries, the 2.0 inline-4 ABA-equipped VW's nonetheless outsold the prior versions. The were poorly built and even more poorly owned; this was clearly a move towards disposable automobiles for the company, and it worked. I never really got the appeal of the third generation until I somewhat reluctantly owned one. And you know what? It wasn't as good-looking as my '86 Golf was to me, but in every aspect it was better. It was more reliable (amazingly), got better mileage, had a nicer interior, was faster and had both heated seats AND air con. And both worked! Plus it had fog lights and more stuff fit inside. In short, it was just better at being a car.
While I still don't lust after Mk.3 VWs, I can appreciate them much more when I see them today. They're affordable and fun transport that's quite efficient. In 1993 they felt huge compared to their predecessors. But today? They're downright tiny. And though this duo has high mileage, they don't often come to market looking anything like these two anymore: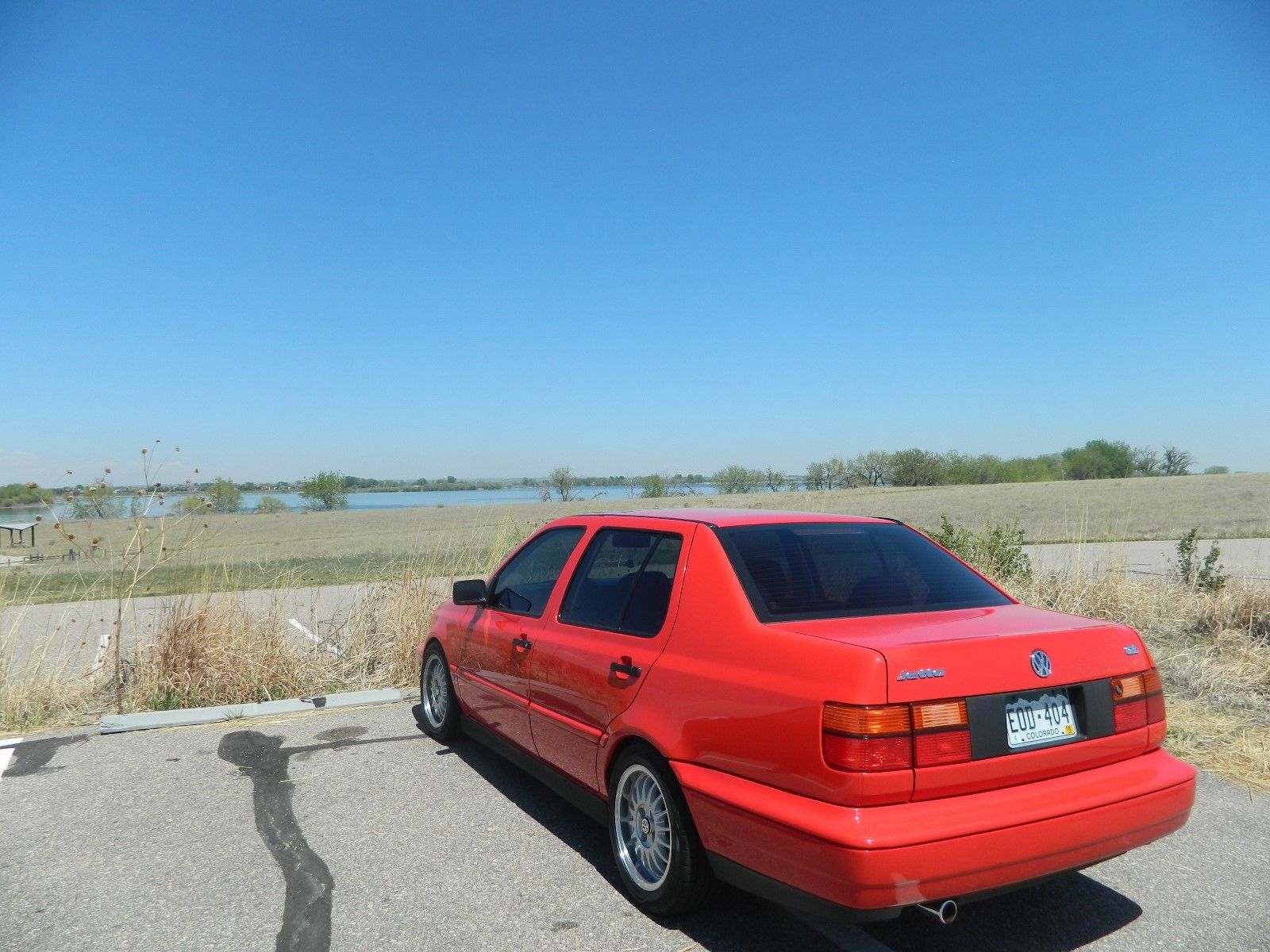 Year: 1996
Model: Jetta
Engine: 2.0 liter inline-4
Transmission: 5-speed manual
Mileage: 220,079 mi
Price: Reserve Auction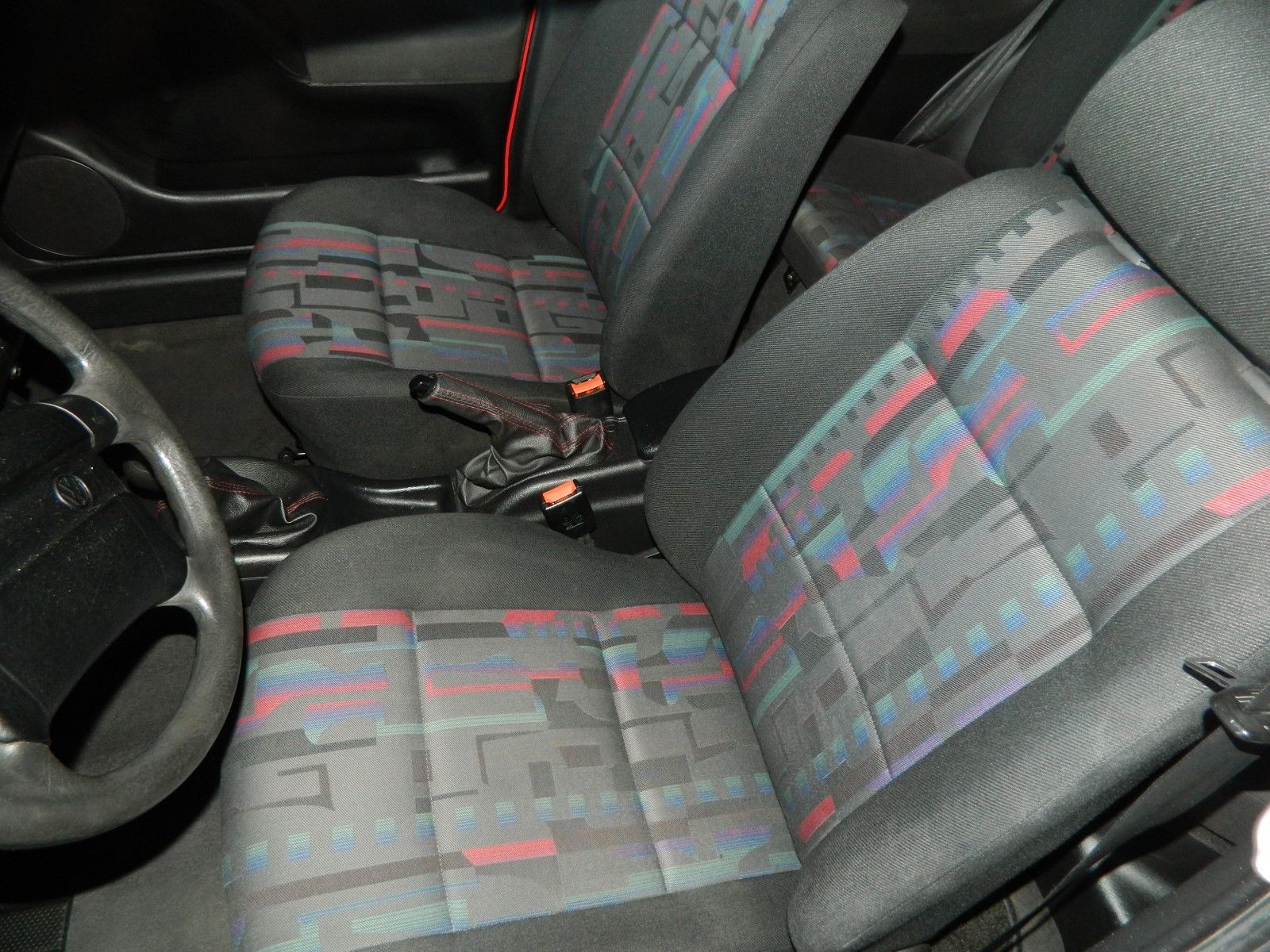 1996 VW Jetta. 100% RUST FREE CAR!!! This car has had most things removed cleaned, polished, repainted or replaced with Volkswagen parts bought at Ed Carroll Volkswagen in Ft Collins Colorado. She has most of her original paint the only things that have been repainted is the hood, front and rear bumpers and grill. We spent 2000.00 to have all the small dings and dents taken out of her 21 year old body (PDR) then I removed the factory orange peel to give her the show car quality shine then applied 4 coats of Wolfgang ceramic coating that really makes her stand out at car shows she is not without paint flaws but looks amazing. The rear floor mats are her factory ones and are like brand new. The carpet is in amazing condition as are her seats that we replaced with 97 GT seats that we found in Denver the guy we bought them from said he had them in his basement for 19 years and to sit in them and see them you can tell they are like brand new. Her 2.slow motor is original as is her 5 speed transmission. Because she does not get out much she prefers the comfort of the garage with her cover on she has developed a small oil leak coming from the crank seal I have new seals for the crank, camshaft and pulley for the distributor along with new timing belt and tensioner from VW not that she needs the timing belt but I was going to replace it just because I was there so the car comes with the new parts that I have not had the time to do. I dropped the radio antenna down inside the front fender and installed a new old stock antenna delete plug in the drivers front fender. With that said the radio does not work so well but CD's sound great through the new speakers. The Ronal R8's were hard to find but we found a set in Germany and had them shipped here. These are not the Audi R8's these are Volkswagen 4×100 wheels that are made in Germany. Car does not come with bra, bikes, roof rack or bike racks but can be bought for additional cost. We bought her from the original owner that bought her in Colorado and had her shipped to Germany for 4 years then shipped back to Colorado when we removed her seats to install the GT seats we found German coins and will come with car if you would like them.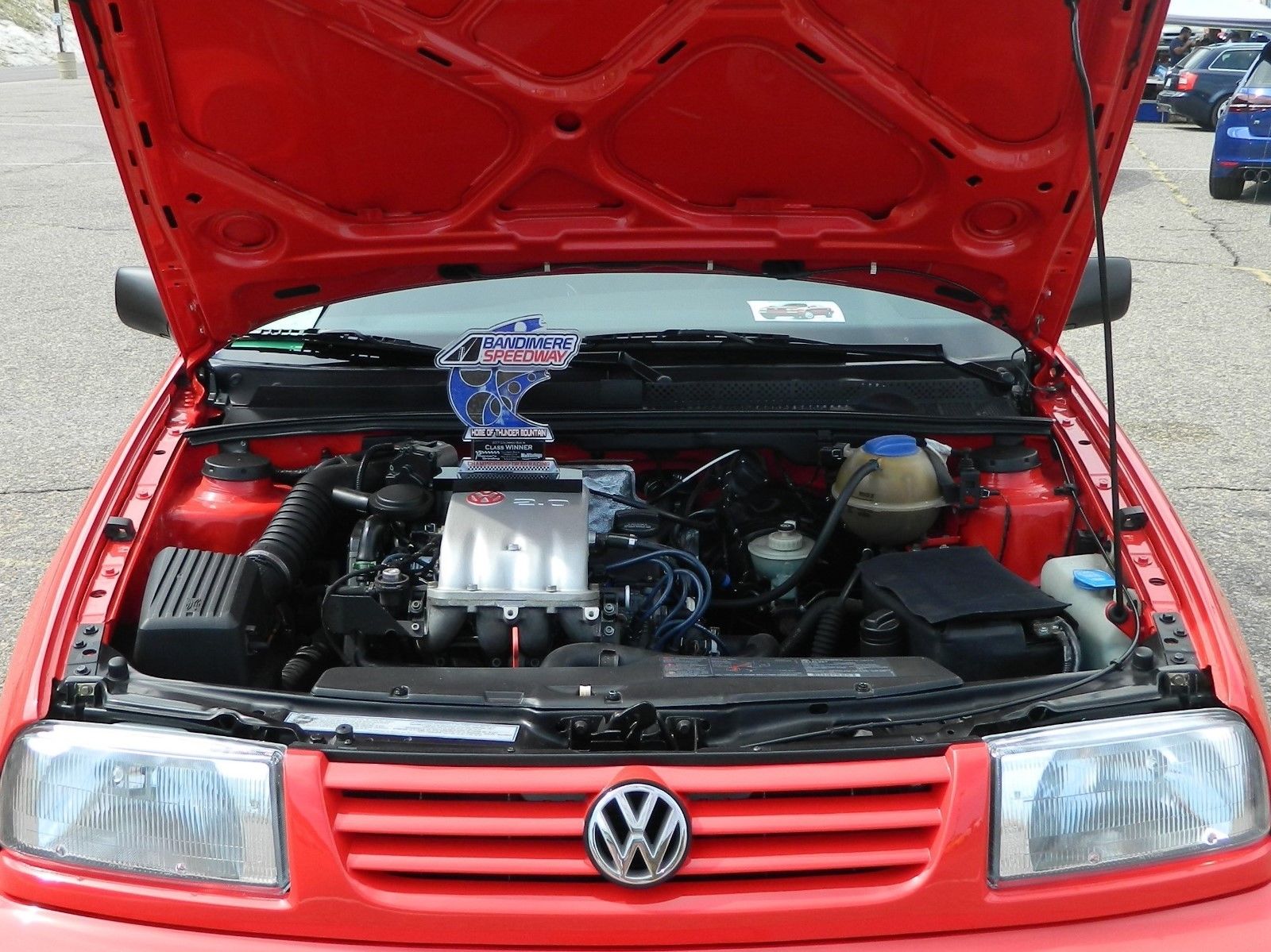 While we've seen some clean higher-mileage cars, I don't recall ever seeing a Volkswagen this clean at 220,000 miles. And when I conceptualize what model of VW might actually be this clean at a quarter million, it's even harder to imagine that it would be a base model Jetta that would make it there. From wheels to the roof, this car is damn impressive. The seller didn't go the typical mod-to-death route, instead with tasteful lowering and the backdate Ronal R8 low-offset lipped wheels that work surprisingly well. Like any VW, there are some issues present – a few leaks, for example, but overall? There's very little to complain about on what should remain a very affordable and stylish commuter. But if you're a Golf lover and want something a bit more stock…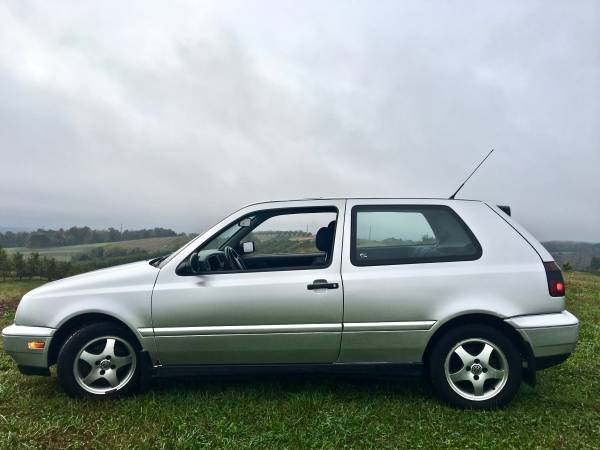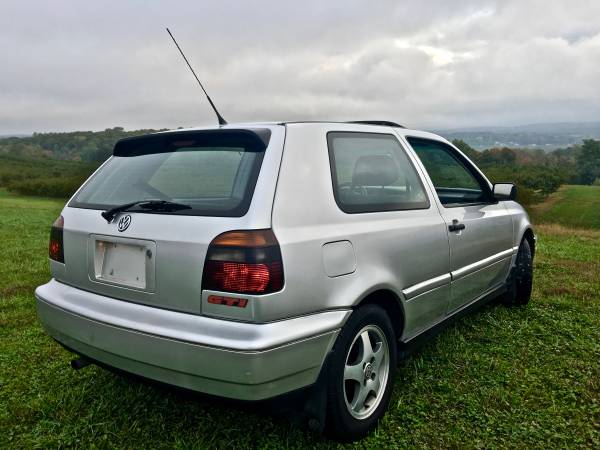 Year: 1998
Model: GTI
Engine: 2.0 liter inline-4
Transmission: 5-speed manual
Mileage: 169,000 mi
Price: $2,495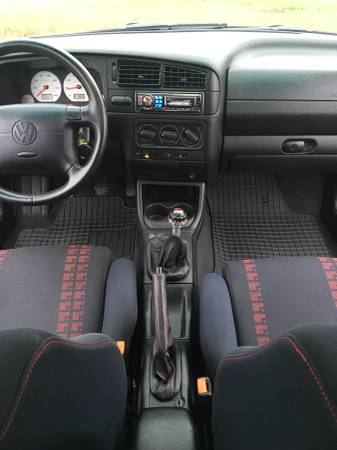 1998 Volkswagen GTI L 5 SPEED MANUAL TRANSMISSION ONE OWNER 169,000 miles CLEAN RUNS BEAUTIFUL

1 Owner
5 Speed Manual
New Tires
New Brakes
New Exhaust
New Coil
No Oil Leaks
No Codes
No Lights on Dash
Emissions Compliant CT
Clutch is GREAT
Clean Car Fax
2.0 L naturally aspirated
High revving engine
smooth shift right into redline
higher rate shocks and stiffer springs, extremely responsive steering – car looks great and drives even better
Back fin
Almost PERFECT condition
AS FUN TO LOOK AT AS IT IS TO DRIVE!!
All original except stereo (Alpine Stereo)
Runs Perfect, very tight, responsive steering, shifts smooth and obviously very well taken care of
Two remotes
A/C — works great
Front Wheel Drive — Excellent in the Snow and other tough conditions
2 Door Hatchback
Alloy wheels
Full original manuals and sticker price in glove
Everything works, clean, like new interior with Recaro bucket black and red sport seats in perfect condition (no smells, stains, rips, or tears)
Carpet is like new
Power sunroof
Manual crank windows
This car was LOVED AND it Looks like it drove around and not through potholes and might have possibly been garaged
Vin number 3VWDB81H7WM251325

In almost PERFECT CONDITION. Give it a sport tuned suspension / lowered ride height and low profiles to complete and/or build out this unmolested vintage and rare GTI or just use as a GREAT daily driver — Either way….A great value at $2495.

Please call (203) 290-1112 or (203) 208-7431 or (203) (860) 797-0549. Feel free to call any day Mon-Sun any reasonable hour if interested. Location is in Rockfall, CT which is the Middletown, CT area. Please check out our full inventory at www.GoMotorsUSA.com. Please click other ads by this user to view our inventory. We have other SUVs, sports cars, vintage cars / vehicles. Please click other ads by this user to view.

PLEASE NOTE FOR OUT OF STATE PURCHASERS:
If you are coming from out of state we can provide you with non-Resident transport plates from the DMV CT if you purchase this vehicle. Please ask for details.

Trade-ins and Trade-in allowances will be considered. Call for details or bring our vehicle with you when you come to test drive ours'.

*NO rust implies this vehicle does not suffer from extensive rust issues or the presence of serious rust issue.

Please also note that vehicle is currently for sale and being test driven so odometer reading / odometer mileage may be slightly higher upon inspection than as advertised.

Our dealership accepts Visa, Mastercard, Discover, American Express, Apple Pay and many other forms of payment. We accept personal checks from in state residents with identification. Call for details.

Ours' is a specialty shop (CT Dealership) specializing mostly in SUVs and many vintage SUVs and other specialty vehicles such as this — we have Toyota 4Runners, Land Cruisers — 3rd Generation in stock. Visit our website for more info at www.GoMotorsUSA.com. Thanks for your interest.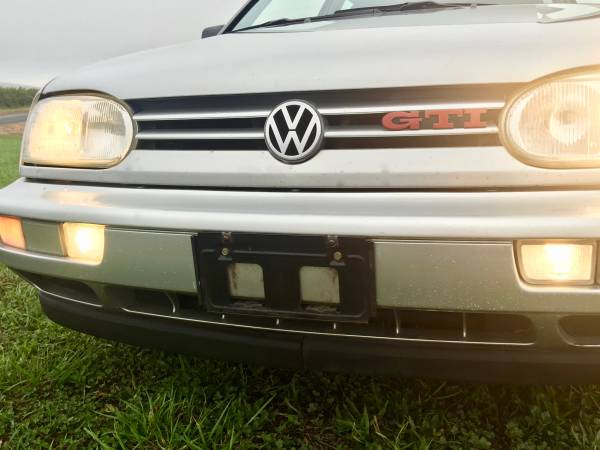 The GTI badge seems most out-of-place on this particular model as it was little more than an appearance package on what quite a few consider to be the least attractive of the GTIs. But I had some of this package in my Golf K2 and it was really a great improvement. Add the dual-chamber headlights, smoked tailights and bolstered seats along with alloy wheels, and this is really a smart-looking commuter car. Sure, it's not going to win many any drag races but it's still a fun driver. And though the mileage is a bit higher, it's very clean (almost unusually so!) and very cheap. Can you get more car in this condition for $2,500? I don't think you can.
-Carter