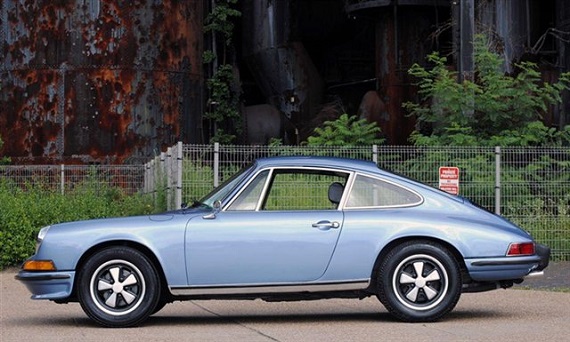 1974 brought with it one of the more significant, and unloved to many, design changes for the Porsche 911. Gone was the hood that stretched fully to the front of the car replaced by the rough protrusions of federally-mandated impact bumpers. Now, to be fair, these bumpers didn't destroy the design and the 911 continued to be a very sharp looking car with few alterations to its appearance over the next 15 years. Still, something was lost and the pre-1974 cars possess an originality in their intention that other 911s struggle to match. The car featured here comes from the final year of the long-hood design, a really pretty Gemini Blue 1973 Porsche 911T Coupe, located in Pennsylvania. If the stated mileage can be verified, this would qualify as one of the lowest mileage pre-1974 911s I've come across.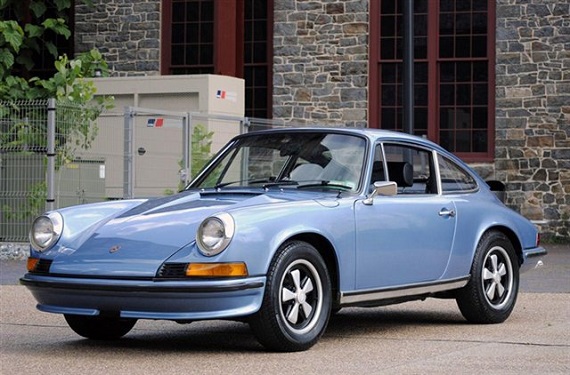 Year: 1973
Model: 911T
Engine: 2.4 liter flat-6
Transmission: 5-speed manual
Mileage: 3,500 mi
Price: Reserve Auction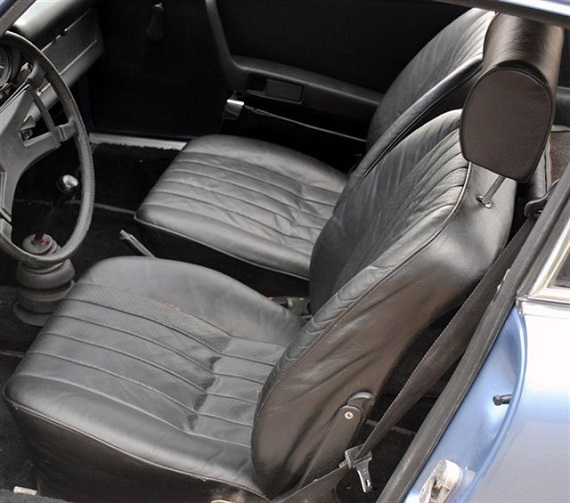 1973.5 Porsche 911T Gemini Blue over Black Leather
The vehicle we are featuring is considered by many Porsche enthusiasts as being the best running model built. The 1973 1/2 Porsche's are considered the most driveable and comfortable vehicles of all the early sports cars. The Porsche 911 is often the sports car used to others are compared to. Over the decades while various changes occurred inside this famous sports car, the basic outside design of this classic has remained fairly constant. The Porsche 911 is referred to as Porsche's signature achievement. This matching number, Chassis #9113101878 Engine #6139374, Gemini Blue, 335-9-3, Sunroof Coupe is a very well desired rare factory optioned 911T wearing true factory delivered colors and original delivered Porsche engine. This 911 T embodies Porsche Excellence.

Matching Numbers Motor, Chassis & Transmission

Mechanical Fuel Injection converted to Weber Carburetors 12 years ago – Done very well & Professionally

Engine Rebuilt by fastidious engineer owner in upstate New York, at same time with less than 1000 miles on it since ( 12 years ago & Parked)

List of work just completed:

Carburetors recently cleaned and refitted

Gas tank was drained & cleaned, boiled and refitted

Replaced ALL fuel lines

Installed new Fuel Pump & filter, New Fuel Pump Wiring

Performed cylinder leak down test- Very Good results

Carburetor tops removed, cleaned needles/seats & injectors

New Battery

Ignition System New Wiring

Recently Cosmetically Restored with glass out repaint in factory color, new rubber seals all around

Glass is Very good

Tires are Good

Wheels are very nice in original condition with minor scratches on Alloy face

Radio is missing as is dash speaker.

Shifts nicely through all gears

Clutch adjustment done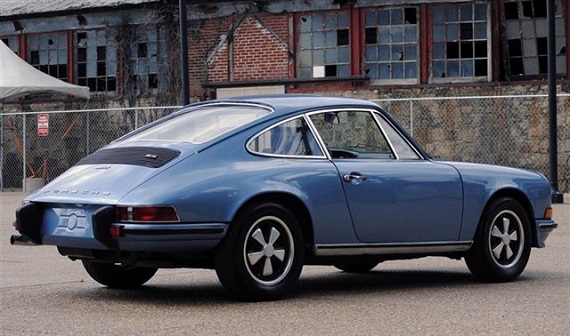 There is something about the appearance of this particular 911T that sets it above the rest and really draws my eye. Much of this is surely due to the color and contrasts, which are just fantastic, but there is something more and reminds me why the pre-1974 models are in such high demand. The shape without the impact bumpers possessed a lightness of character that the later cars lacked, probably up until the introduction of the 993. These truly were fantastic cars and for anyone who holds some nostalgia for the period they are hard to top.
-Rob