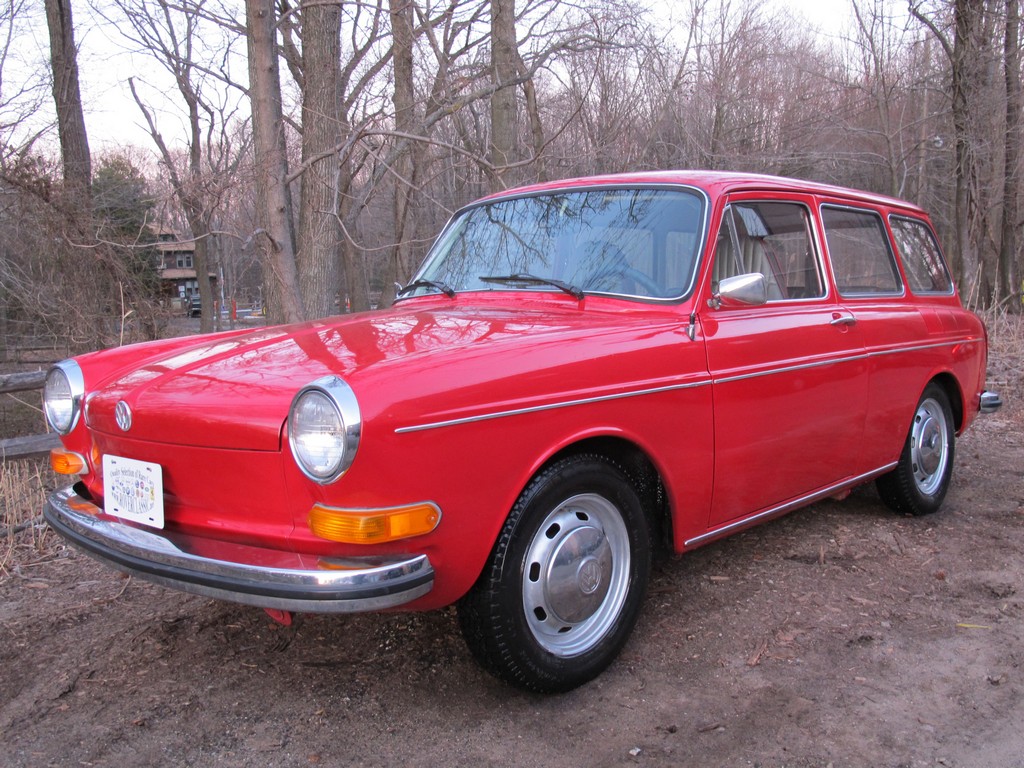 So, you'd like to buy an old air-cooled Volkswagen. Great! But the Beetle is just too common for you. The Bus is just too hippie-chic and expensive to get a good one? Don't want the etch-a-sketch styled Thing? Karmann Ghia I found for you a little too pricey, you say? Have a thing for wagons? Well, I have the car for you then, if you insist on being different than everyone else. Welcome, my hard to please friends, to today's 1973 Volkswagen Type III Squareback.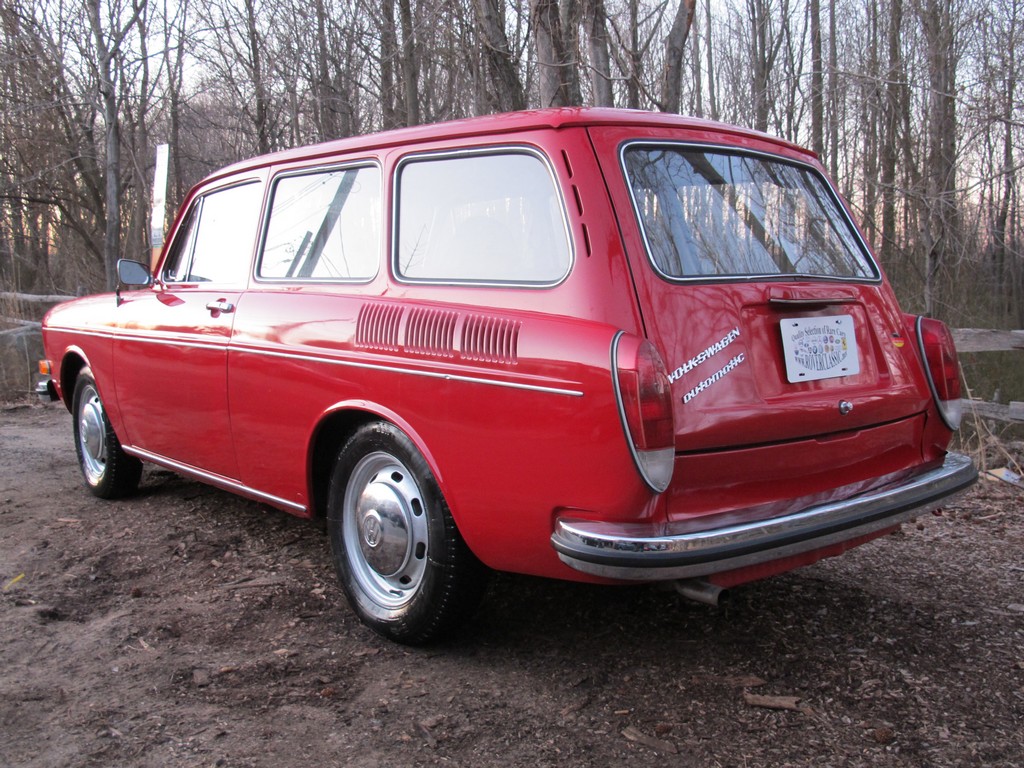 Year: 1973
Model: Type III Squareback
Engine: 1.6 liter flat-4
Transmission: 3-speed automatic
Mileage: 95,135 mi
Price: $6,000 Buy It Now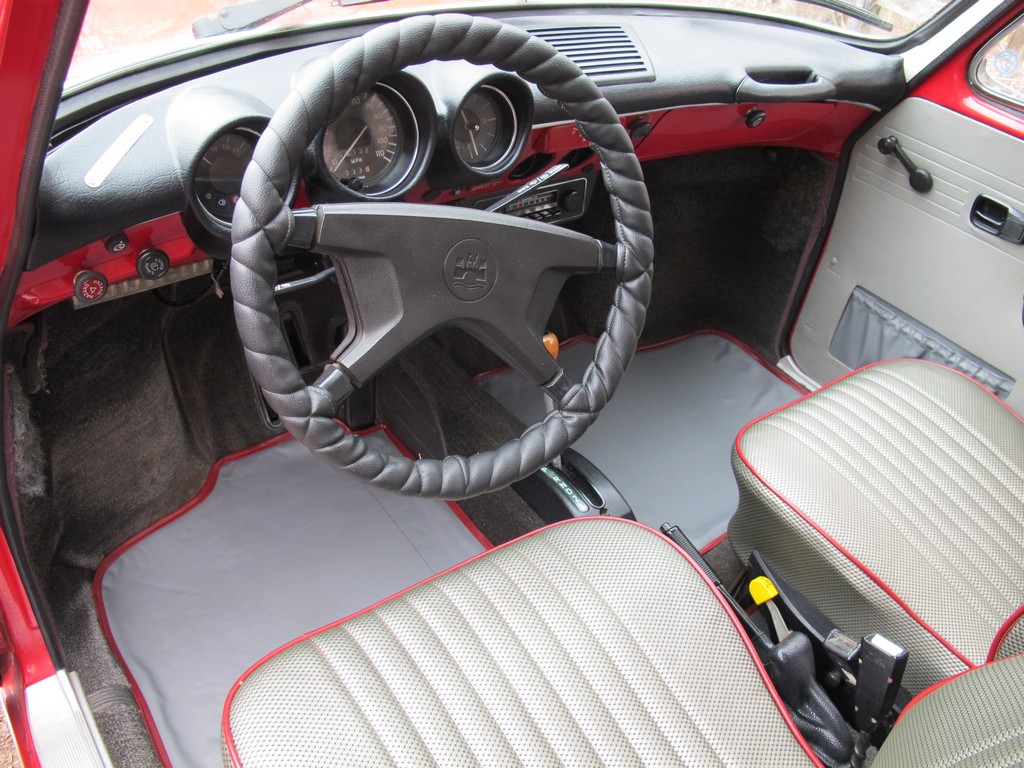 1973 Volkswagen Squareback Type III … 95,135 Original Miles
Bosch Electronic Fuel Injection
Engine: 4 Cyl, 1.6L
Transmission: Auto
VIN: 3632016210
Exterior: Red
Interior: Grey
Body Style: Wagon

This very rare, ONE owner, California Wagon has automatic transmission, original VW radio, factory rear defog and electronic fuel injection.

Engine is in good shape, does not smoke, does not leak, nice and quiet. Runs very strong. Transmission feels perfect, shifts without any problems, without delay, and without noise. Suspension is in excellent shape, car tracks nice and straight. There is no evidence of any electrical problems.

The exterior is in Excellent shape for a 1973. Leather seats, carpet floor and glass are all in great shape. There is NO rust anywhere on the car. Interior of this car is Nice and Clean. This Wagon has four matching tires that are mounted on good straight rims. It will be sold with a clear title and it will be sold as-is, where-is.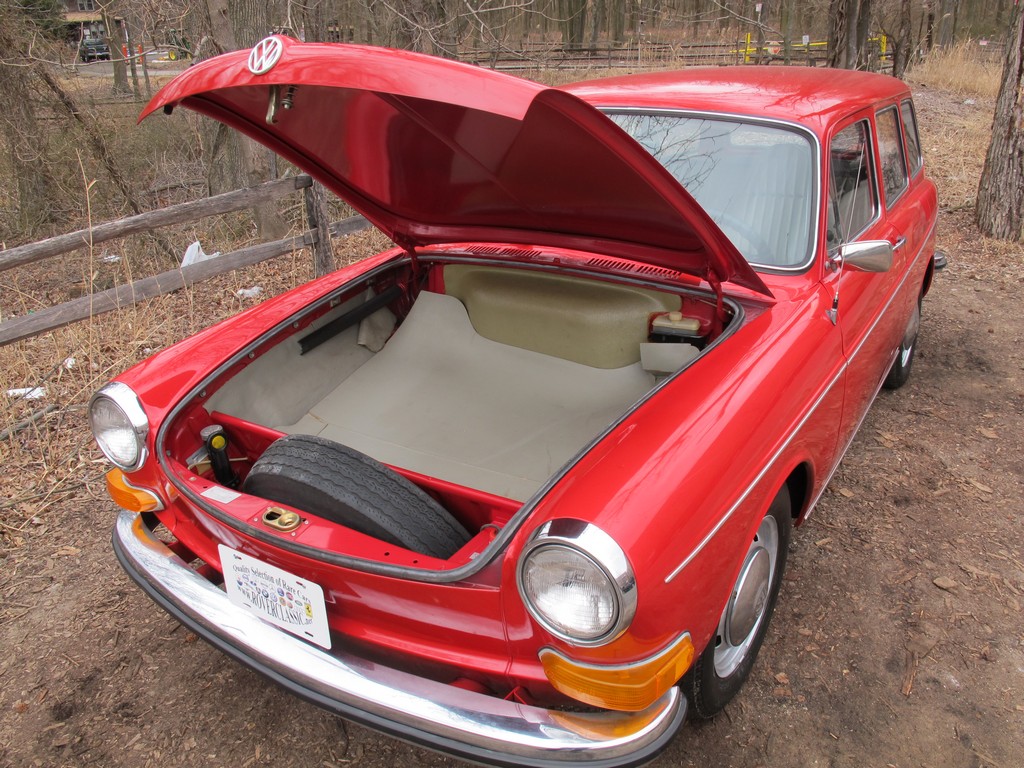 Now, I know what you're going to say. "But, it's an automatic!", you're screaming at your screen as you furious type comments questioning my sanity. But stay with me for a moment, if you please. You're not buying a sports car. You're not even buying a sporty car. You're looking at a neat, rare older Volkswagen. Seriously, I see Beetles on a regular basis still (even in the rusty North East), and as I mentioned in the last post my neighbor has a Karmann Ghia sitting in front of his house. A VW Bus is never far away from anyone. But when was the last time you saw one of these things out cruising? The "automatic" badge proudly displayed on the flanks reminds us that there was a point where this was a valued option on these cars. In terms of style, this car evokes memories of some older British Austin wagons, or even a scaled down Volvo 122 Wagon, and to me, that's a good thing.
I know, it's not for everyone, and that's fine – but we like to show all sorts of cars, some of which you may not even realize exist, and this car fits right into that mold. It looks to be in fantastic "survivor" condition, and is priced appropriately in un-restored condition at $6,000. I'm willing to bet you could buy this car, drive it on Sundays and to shows with the family for a few years, and sell it at a small profit having done very little to it. Sure, a few people may snicker and question your sanity as well, but I'd wager a few more will appreciate seeing something you just don't see every day anymore.
-Carter