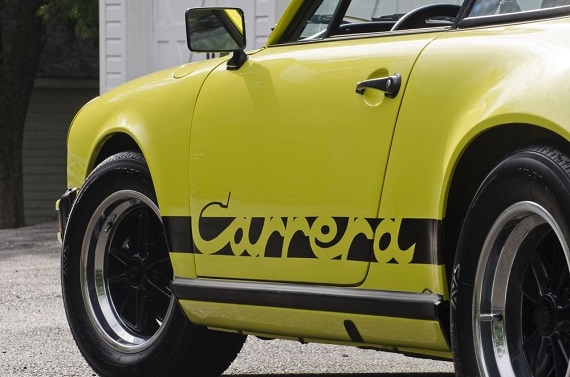 The really nice Yellow over Black mid-year 911 Carrera Coupe we featured back in September is up for sale once again this time with a price reduction bringing it down from its very high $129,900 asking price to a still high, though somewhat more reasonable, $109,990. Can it sell this time?
The below post originally appeared on our site September 9, 2014: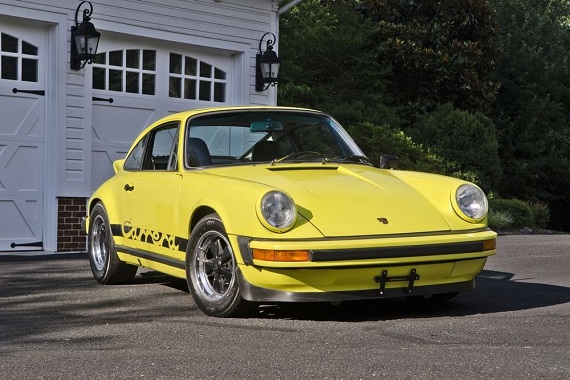 We've featured a few editions of the 911 produced from 1974-1977 as illustrations of the value that these relatively unloved Porsches tend to command. As discussed with most of those, there are definite issues to be worked out and verified with many of these cars, but when you come across a good one they can still be brilliant cars that offer plenty of driving pleasure at a fraction of the cost of many other 911s, especially those that preceded them. Here we have the model that tends to be the most valuable from the range, a 1974 Porsche 911 Carrera 2.7 Coupe. I should be clear, this is not the Carrera 2.7 produced for markets outside the US, which used the MFI engine from the Carrera RS. Those also come with a price tag that easily exceeds six figures on the current market. The Carrera 2.7 for the US market utilized the same 175 hp 2.7 liter flat-six as the 911S, but featured a few aesthetic details like wider rear fenders, Carrera side graphics and, probably most notably, the duck-tail spoiler. While the graphics won't suit everybody, the wider rear fenders and duck tail really improve the overall look of these cars and help to mollify the fears of those upset by the newly introduced impact bumpers.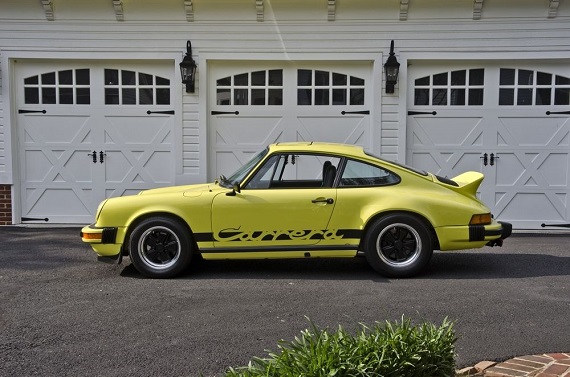 Year: 1974
Model: 911 Carrera 2.7
Engine: 2.7 liter flat-6
Transmission: 5-speed manual
Mileage: 69,000 mi
Price: $129,900 Buy It Now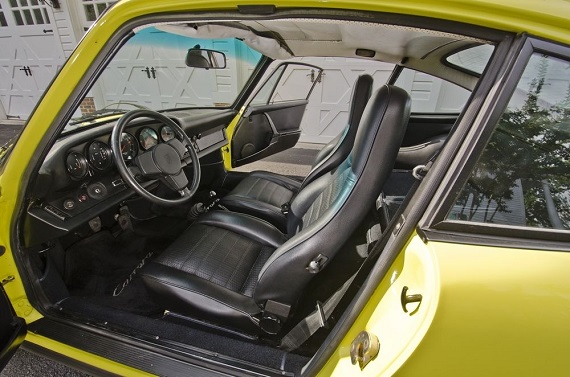 1974 PORSCHE 911 CARRERA COUPE 2.7 LTR.

This 1974 Porsche 911's flared rear wheel wells, duck-tail spoiler and audacious "Carrera" body side graphics serve to announce to one and all that it was the most potent 911 of its era.

First produced in 1972, by 1974 the 911 had changed in appearance to adapt to U.S. crash protection standards that required 5 MPH bumpers. Fortunately, the 911 handled the change without affecting the car's famous profile. New bumpers backed with impact absorbers were incorporated, and the Carrera's athletic new look only added to its racy personality.

This 1974 911 Carrera coupe has benefited from proper maintenance and care, and now shows just 69,000 original miles. It is very original with a single repaint in the correct B-code Light Yellow paint and boasts an original rust free undercarriage as well as an original condition black interior. The Carrera's 2.7 liter fuel-injected flat-6 engine was recently removed and resealed in July 2013. No wear was detected and the engine passed a leakdown test with excellent results. All mechanical systems were inspected at the same time and any needed repairs were performed. The car has only been driven a few hundred miles since these repairs were made. This 911 performs / drives amazing with no known mechanical issues. (At some point, an a/c system was installed and then removed years later).

In addition to the Carrera-standard rear spoiler, Bilstein shocks and extra-wide Fuchs aluminum wheels, this well-kept 911 has an electric sunroof, tinted glass and AM/FM radio with manual antenna. Documentation includes service / maintenance records and a Porsche Certificate of Authenticity.

Overall, this is a special car and a great opportunity to purchase a rare piece of Porsche history which is guaranteed to bring you pleasures both behind the wheel as well as constant growth in your investment portfolio!

Please feel free to contact Paulo at (301) 370-6866 with any questions or to schedule a visit or test drive.

Vehicle is sold as-is and where-is with no written nor expressed warranties.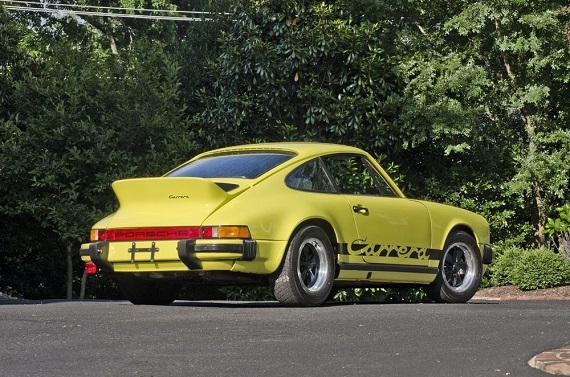 This is a really nice looking example that highlights the variations between the Carrera 2.7 and the 911S. Both the exterior and interior show quite a bit of care and I'm a big fan of the yellow/black contrast. I don't mind the Carrera graphics, but I certainly understand those who could do without them. The asking price definitely is on the high end for one of these and I'd suspect we are a ways away from seeing a sale here. Nonetheless this is an excellent example of a mid-year 911.
-Rob