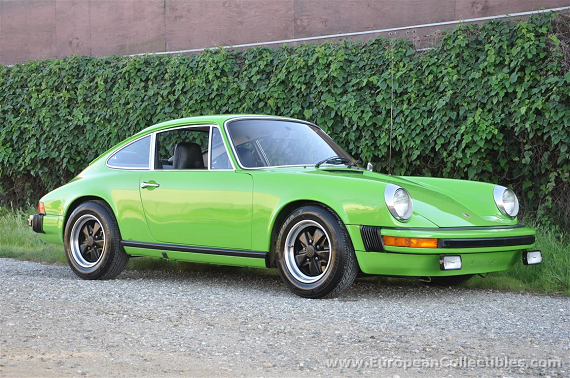 Owners of a mid-year 911 will almost always tell you that their reputation is highly exaggerated. To be fair, no one should know better than the owner of a particular model, though no one has a greater vested interest either. In these cases reality likely lies in the middle and an emphasis on a particular car's maintenance history becomes imperative. But at the end of the day the mid-year 911 remains a classic Porsche, and though the company went through significant adjustments attempting to accommodate changing emissions and safety requirements and these 911s were developed during a time when the long-term viability of the model seriously was in question, we cannot simply dismiss an entire segment, especially once we begin to adjust expectations relative to value. These are not the best performing 911s, that is the reality, and their style definitely rankled when first released due to the divergence from the smoother lines of the long-hood models. However, sitting here 40 years later the style is classic 911. The impact bumpers long have been accepted and are found on some of the most desirable models Porsche produced. The performance still lags compared to its brethren, but many classic 911s will only feel brisk relative to modern machines. So maybe they aren't so bad and the price is surely right. This brings us to the example seen here: a Lime Green 1974 Porsche 911 Coupe, located in California, with 57,147 miles on it.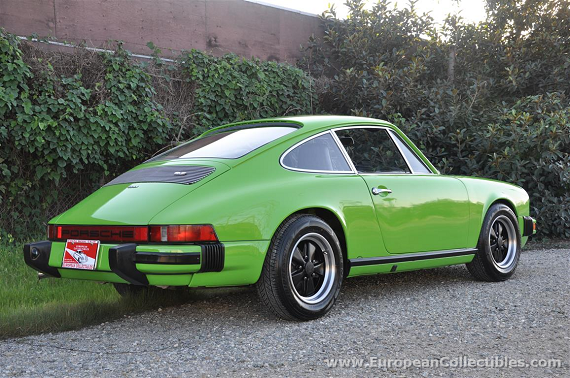 Year: 1974
Model: 911
Engine: 2.7 liter flat-6
Transmission: 5-speed manual
Mileage: 57,147 mi
Price: Reserve Auction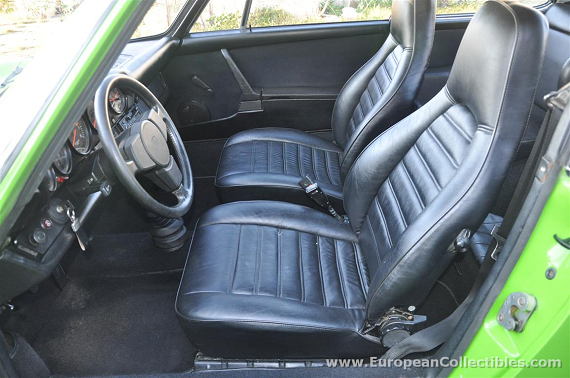 Only built for one year without the thermal reactor. This is a non-sunroof coupe with Fuch alloy rims, fog lights and AM/FM radio. Excellent body with very nice paint and interior. Solid and rust free example! Mechanical condition is phenomenal with unbelievable power, smooth shifting 915 transmissions and four-wheel disc brakes. Stunning color combination! This 1974 911 model is becoming very rare and hard to find! Complete with books, tools and records.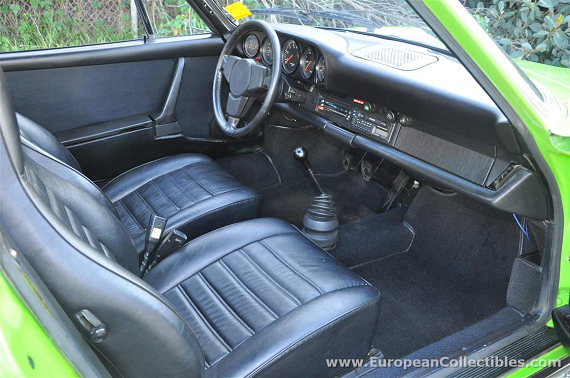 While obviously an extremely bright color this 911 shows really well and is incredibly striking. I'm also shocked to see such an early 911 and such an incredible color to be on offer with no reserve. I fully expect that bidding will climb quite a bit, but right now it sits at $21,100, an incredible value regardless of how unloved these cars may be among air-cooled 911s. Those last three words are important: this is still an air-cooled 911 and values should rise as buyers seek alternatives outside of the most sought after examples. In the end I'll have an eye on this to see where this auction ultimately reaches. I do not expect it to be something astronomically high, but I think we still have a ways to go before the bidding plateaus.
-Rob