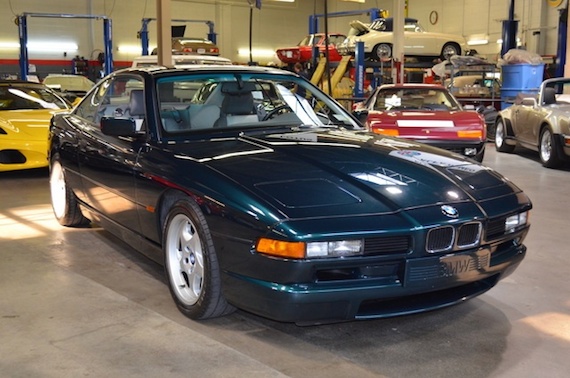 The mid 1990s would see two grand touring heavyweights duke it out for a few short years for the title of best long distance cruise missile. The Porsche 928GTS and this car, the BMW 850CSi. The Porsche 928 was no stranger to the scene, having been around since the late 1970s. But the 928GTS was a vastly improved machine, with a powerful 5.4 liter V8 and wide haunches that accentuated its timeless look. The BMW 8 series was relatively new, taking over from the E24 6 series which ceased production in 1989. An M version of the 8 series would never make series production, but the 850CSi was a worthy substitute. With a 5.4 liter V12 engine pumping out 375 bhp, routed through a 6-speed manual gearbox, this was a serious performance machine. It was also rare, with just over 1,500 produced over a four year production run. Like the 928GTS, the 850CSi has dramatically increased in value over the last couple years, and this low mileage example for sale in Long Island is reflective of that.
Year: 1995
Model: 850CSi
Engine: 5.4 liter V12
Transmission: 6-speed manual
Mileage: 30,000 mi
Price: $87,500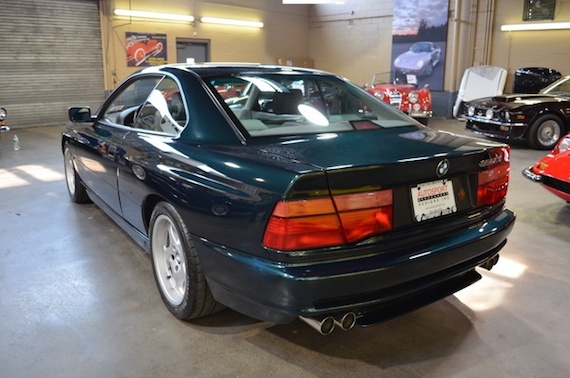 1995 BMW 850 CSI
–Oxford Green Metallic with Grey/White leather interior and Grey carpeting, 30,000 miles from new, 6-speed manual, Collector owned.

As a top-of-the-range sports tourer, the 850 CSi was exclusive having been manufactured in a limited number of 1,510 worldwide. Of these 1,510 manufactured, only 250 were imported to the USA making this model BMW's one of the rarest models to ever be imported to the USA.

The 850 CSI used the same engine as the 850i, but with many modifications including a capacity increase to 5.6 liters with a power output of 380 hp at 5300 rpm. The 850 CSi's modified suspension included electronic dampers, stiffer springs and dampers and a reduced ride height. The model also sported wider wheels, the front and rear bumpers were reshaped for improved aerodynamic performance and four round stainless steel exhaust tips replaced the square tips found on standard models. The 6-speed manual gearbox was the only transmission option.

Collector owner and cared for, this 850 CSI is excellent in every way.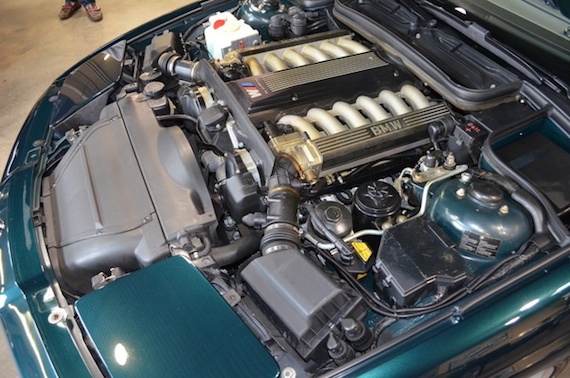 While it's very period for the car, green metallic isn't my favorite hue for this aggressive coupe. Black was always a good color for the E31, while a bold color such as red suits the character of this E31 quite nicely. We came across a higher mileage 850CSi back in January that sold for just over $30,000. The asking price for this example puts it right around what MSRP was in 1995. Adjusted for inflation, however, the 1995 dollars would put that figure closer to $150,000. Worth the price of entry for this rare E31? There's only ever been one 8 series and this V12 beast was my favorite of them all.
-Paul