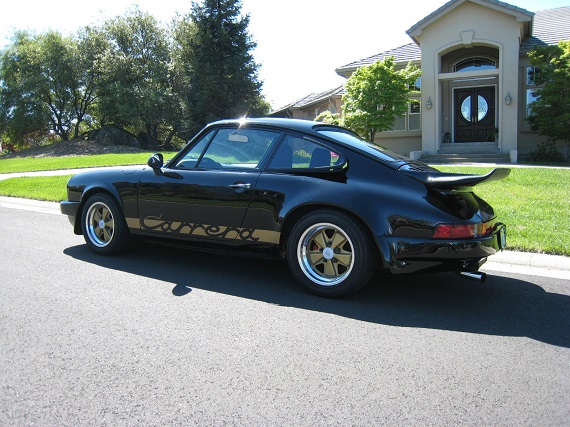 I typically don't like to feature modified Porsches and try to focus on original cars, especially when it comes to the air-cooled 911. I'm making an exception in this case for a couple of reasons: first, the modifications here are not extensive, everything is tasteful and keeping within the spirit of the car. Second, the seller appears to have a very good knowledge, and detailed inventory, of all recent work done to the car and possesses most of the original parts should a buyer desire to return the car to its original state. Last, the 1974-1977 Carrera is not nearly as desirable, at least at the moment, as the rest of the air-cooled 911 model range so this is not the sort of car where collector status need be of much concern. Here we have a 1975 Porsche 911 Carrera Coupe in Black with Gold script/accents, located in California, with a little over 147K miles. In 1974 Porsche modified the original design of the 911 in order to meet more stringent impact requirements and also raised displacement from 2.4 liters to 2.7 liters. That lay-out remained mostly unchanged for the 1975 model year and then in 1976 displacement again was increased to 3.0 liters. This would then lead us into the era of the 911SC and the establishment of the 911 as a Porsche icon.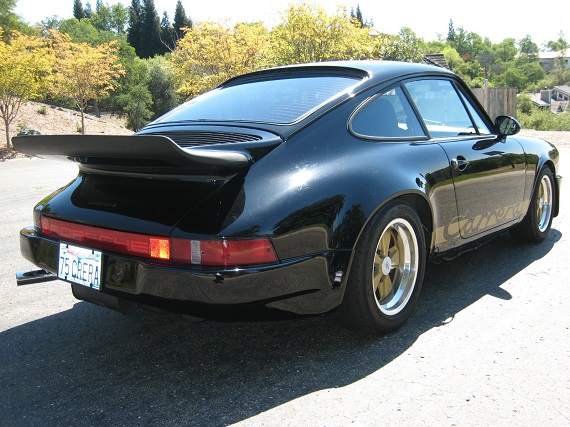 Year: 1975
Model: 911 Carrera Coupe
Engine: 2.7 liter flat-6
Transmission: 5-speed manual
Mileage: 147,303 mi
Price: Auction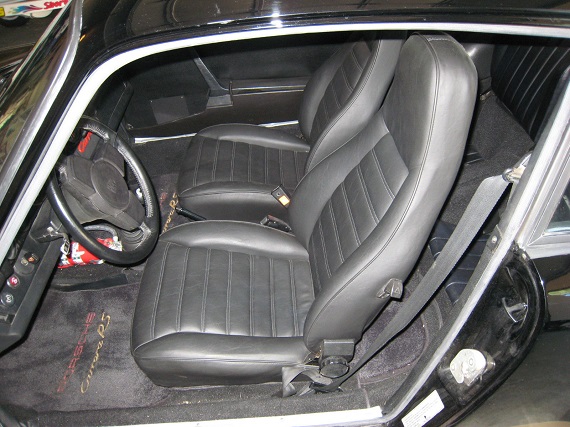 Below is details of all purchases and repairs made to the Carrera sorted by date. All receipts will be included with the car.

New Paint (2007)
Rebuilt Engine
New Clutch
Rebuilt 915 transmission
SSI Exhaust with Bursch muffler
GT Racing IROC front and rear bumper
Functional brake Ducts
B&B Middle oil cooler
New Carpet
New Seats
Porsche Short Shifter
Rebuilt Brake Calipers
H4 Headlights
Many other upgrades and repairs, see summary sheet below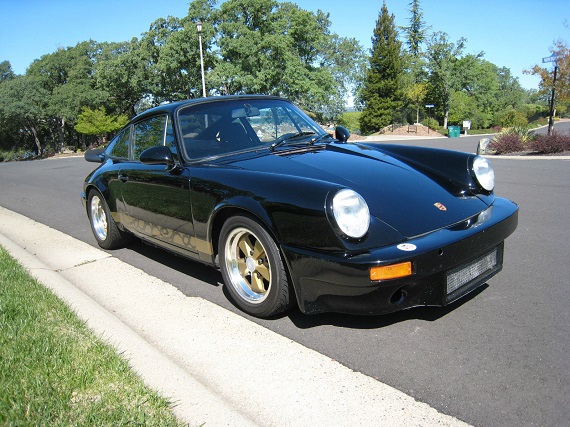 The seller has included a long list of parts upgrades and repairs that I have not copied here, so please see the listing for complete details in that regard. I think this car presents very well, I really like the overall sense of it and find the Black/Gold combo to be especially striking. I know the Carrera script will not appeal to everyone, but I would guess that much of this car would not appeal to those buyers so it's probably not a major issue. Bidding currently sits at $23,111, which seems fairly reasonable territory for a '75 Carrera of this mileage and condition that should provide for plenty of spirited driving to its new owner.
-Rob