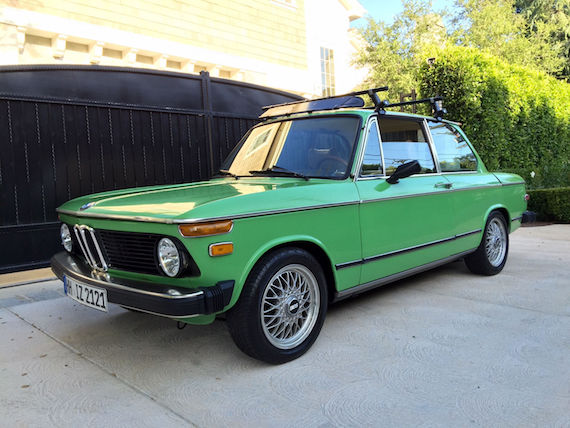 I'm not sure what it is, but lately I've fallen out of love a bit with most BMWs from the last 15 years or so. I think a lot of it is the continual business travel abroad that I do, always seeing and riding in interesting Italian, French and miscellaneous machines that we can't buy new here in the US market. In my drive to be different, I usually buy my clothes outside of the US, but sadly, I can not do this with cars. What to do then? Create something yourself, such as this 1976 BMW 2002 with the 2.7 liter inline-6 eta engine swapped in for sale in California. It's rather interesting that someone decided to swap in the longer stroke economy engine, as it's not the usual go-to engine for a 2002 swap. But the overall package is quite pleasing.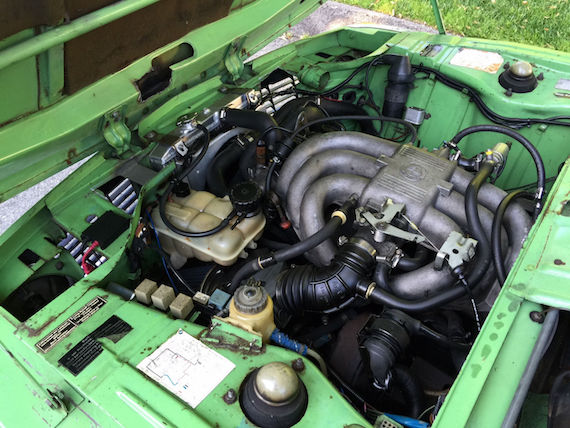 Year: 1976
Model: 2002
Engine: 2.7 liter inline-6
Transmission: 5-speed manual
Mileage: 136,000 mi (on engine)
Price: No reserve auction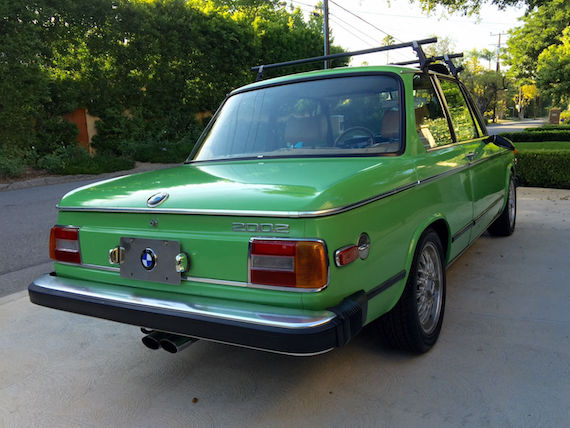 1976 BMW 2002, Clean Title, 5 Speed Manual, Mint Green Color, It is also the same color as Viper Green that came on the old Porsche's. Slick Top (No Sunroof), Excellent Shape, I have done a complete engine and transmission swap on this car. It currently has the 325e 2.7 Liter M20B27, the motor had 136k miles on it when I pulled it out of my BMW 325e. It was a big challenge to get this thing fitted and running perfectly. Hours and hours of labor spent, I had to make the tranny tunnel a lot bigger. No mechanical problems now, runs great, starts up great. The car is in great shape compared to so many out there. I haven't hooked up the RPM and MPH to the cluster. The gas gauge does work perfectly. I upgraded the headlights and I added the xenon lights to it. Interior is in decent shape and all original of course. I didn't just pick any 2002 and start working on it. I picked one that was really original and well kept. The color combo is really hard to finish especially for this type of car. I have the car on non opp. There is no fees owed on it. Title in hand and in my name. I still have the original blue license plate that came with the car. I also have the original steering wheel to include also. I can have the car smogged ready if any of the buyers need it.

All regular maintenance performed by foreign restorative specialist. Minor paint imperfections but it seems to be original paint. Really shinny and rare color. I had it professionally detailed and it took the guy almost 8 hours to detail it.

Upgrades:
Custom Steering Rod, Transmission was in the way of the old setup.
Custom Clutch Lines and Fittings
Custom Shift Mounts and Linkage
Mishimoto Radiator, Shroud and Fan
Complete wiring harness and ECU harness
Electric Fuel Pump
New OEM Clutch
New Distributor Cap
Complete Exhaust system
Performance Headers
Bilstein Shocks
Thule Roof Rack
15″ BBS RZ Wheels
Brand New Hankook Tires All Around
Had the front and rear bumpers pushed in.

I would keep this car forever. I built it to drive the way I wanted it, but regrettably my plans have changed and I need to sell this car for a down payment for my new house. This car tuns more heads than any of my other BMW's.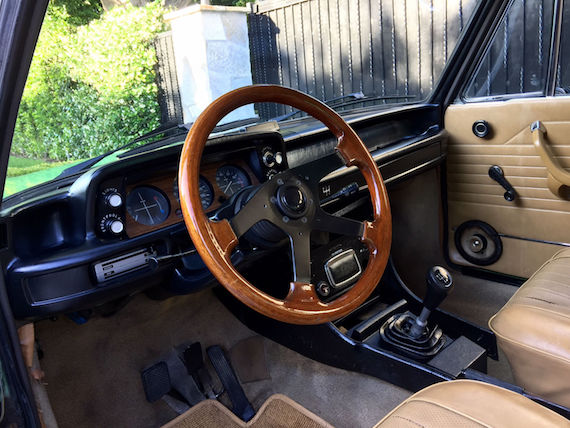 I love green on a 2002. Witness this radically modified 2002 that I wrote up back in 2013. While the seller includes a rather lengthy description in this ad, I wish he would have been clear about how much mileage is on the chassis itself and not just the engine. This is important to know when it comes to any car with an engine swap. Values are strong these days for 2002s, even when it comes to engine swaps, it appears. This example already has a decent amount of bidding action, so I wouldn't be surprised if it settles above the $10,000 mark.
-Paul