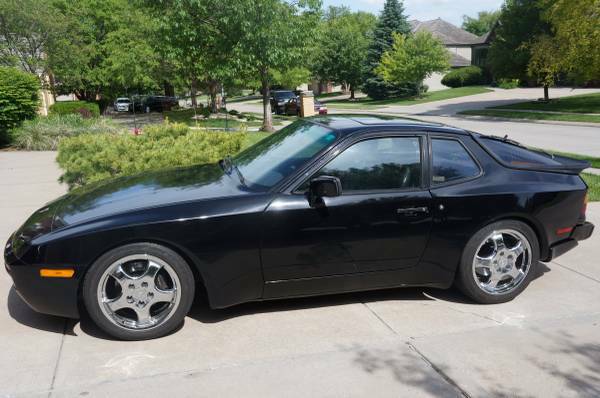 We've often lamented on these pages about when enthusiast cars used to be more affordable. Pick your poison; there were days you could buy a pretty sorted E30 M3 for under $10,000, a clean 911 in the teens, a pristine W113 Pagoda for under $20,000. At least for the foreseeable future, those days have left us, and enthusiasts on a modest budget need to pick and choose between the few remnants of a once vibrant sub-$10,000 market. I've spent a fair amount of time predicting and watching the ascension of the 944 turbo – the understated, underrated giant killer from Porsche. It's been no surprise to see soaring values on clean 944 turbos, so you'd be forgiven for thinking that once again another classic has been priced out of sight. But if you're willing to prioritize driving over shows, there are still some great deals to be had out there: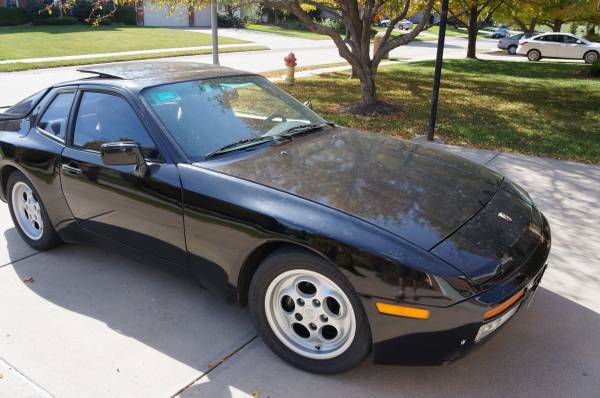 Year: 1986
Model: 944 Turbo
Engine: 2.5 liter inline-4
Transmission: 5-speed manual
Mileage: 126,000 mi
Price: $6,800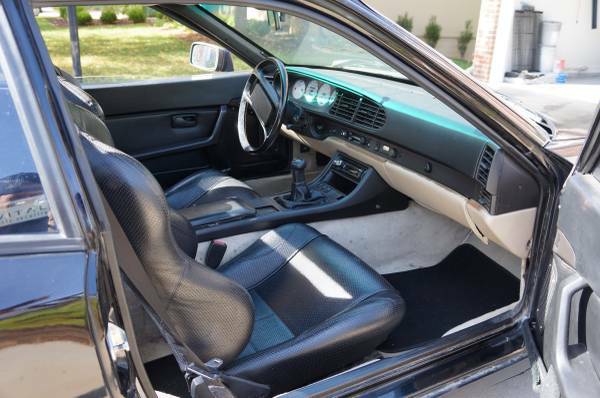 For sale is my awesome Porsche 944 Turbo also know as the 951.

I have upgraded and repaired a lot of areas of the car in the last few years but the heavy lifting has been done. New clutch, timing chain are big ones and all new in the last two years. New vacuum lines and intercooler pipes. I have a large list I can provide with all the work.

Runs great, boosts good when you put your foot into it. A/C has been converted and runs cold. Just installed newly recovered stocks seats as well as clear turn signal lenses. Dash is cracked but I also have a complete replacement to be installed. Two sets of wheels are included. Original 16″ phone dials and 17″ chrome cup replicas that are currently on the car. Paint looks to be a respray but a decent 10 footer.

126,000 miles on the odometer. Title is salvage but issue appears to be years ago.

The value of these is going up. Not many opportunities to get into a turbo charged Porsche so here's your chance. Cash only, car is in West Omaha but I could also show it downtown. Easy flight from Chicago or cheap shipping.

Happy to answer anymore questions and explain all maintenance. I have receipts going back to 1999!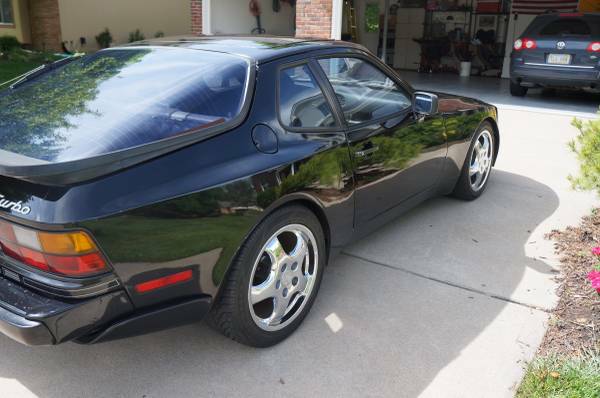 This car comes from a long time reader of our site, and it's always nice to have a conversation with him. He's clearly an enthusiast trying to maximize his budget – something many of us can identify with – but that doesn't mean he hasn't taken the right steps to maintain his cars. What we have is a first year 944 turbo, and while the later S/'89 models are the hot commodity right now the early cars are certainly more affordable. The seller bought this car with intent to drive it, and the expensive maintenance performed shows that commitment. Often these 951 suffer from deferred maintenance, and bringing them back into service can quickly double your entry price. To that point, I'd wager if you added up the recent service history most, if not all, of the asking price here would be accounted for. Additionally, you get recently recovered seats, two sets of wheels and a spare dash. The downside is that with a branded title you're not likely to make as much of a profit down the road; however, buy this car to drive it and you'll be rewarded with what is universally lauded as one of the best handling cars of the 1980s. At below the asking price of many comparable 924S models, this is a rare opportunity to get into a well maintained, turn-key turbocharged Porsche on a budget.
-Carter