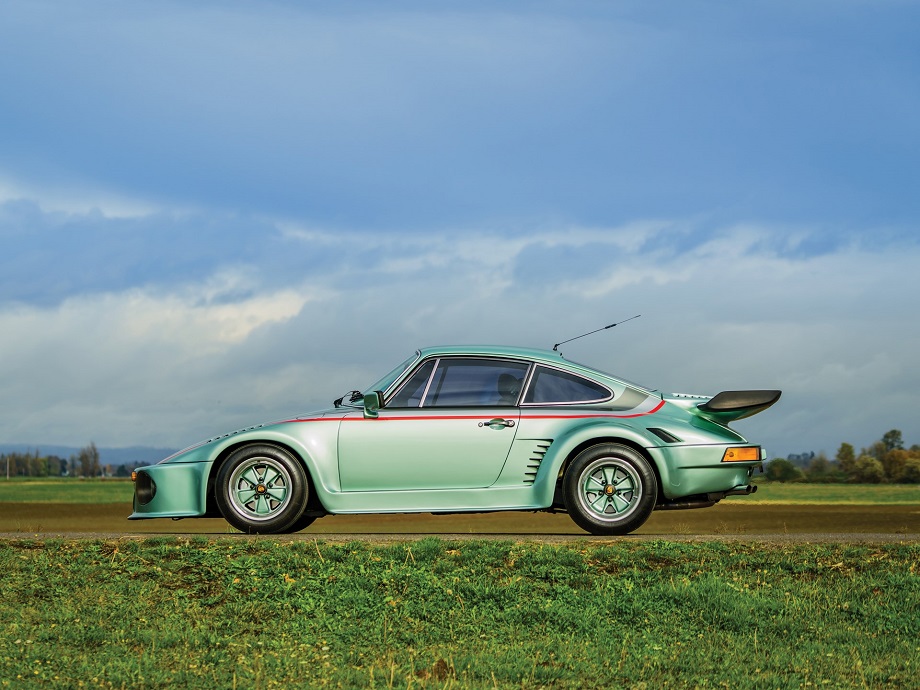 Update 12/12/18: This Kremer-modified 930 sold for $173,600.
I honestly don't know where to even begin with this one. It's so audacious that I think it's best just to have a look at it first and then discuss it. But let's at least lay out the basics: This began as a 1976 Porsche 930 Turbo delivered in Germany. It's original color was the Ice Green Metallic exterior we see here – presumably sans graphics – with a leather-to-sample green interior. It was sent to Kremer Racing for their 935K package and the end result is the car we see here. I love just about everything about this 930. It's kind of insane and perfect at the same time and fits very well into the crazy Porsche racers of the '70s.
This Kremer-modified 930 will be up for auction this Saturday, December 8 as part of RM Sotheby's Petersen Automotive Museum auctions.