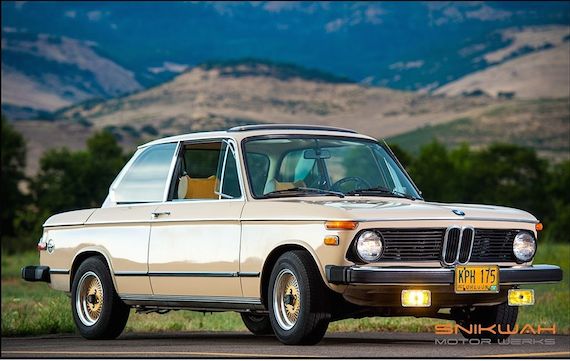 While BMW was pulling out of the doldrums in the 1960s, few could have predicted that the 2002 would have been their sales savior well into the next decade. And so it went with the 2002's replacement, the 3 series. This would be the bread and butter vehicle for BMW for years to come. By the time the 2002 was ready to retire, it had become saddled with the accoutrements of ever changing safety and emissions features for the US market, but it still offered the same honest charm that drew many aspiring folks to this brand in the first place. This example for sale in Oregon, while without documentation, has had a host of work done to it and looks to be representative of one of those storied West Coast survivors that East Coasters like me dream about.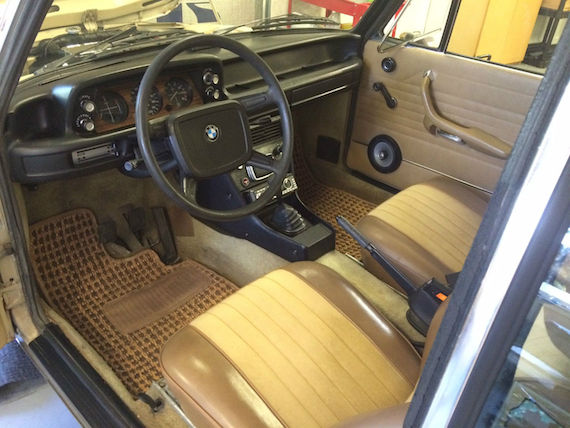 Year: 1976
Model: 2002
Engine: 2.0 liter inline-4
Transmission: 4-speed manual
Mileage: 78,300 mi
Price: $13,500 Buy It Now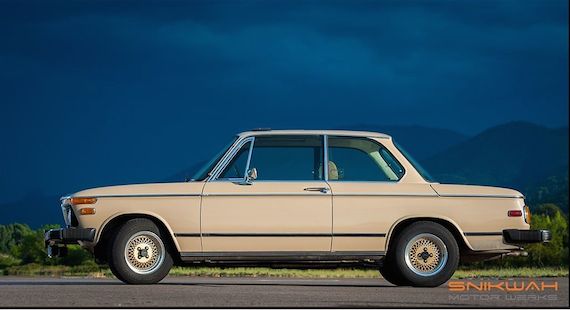 We are offering a beautiful '76 BMW 2002 purchased from the owner's widow. She didn't know too much about the vehicle, nor did she know where the records were filed. So, unfortunately, the only documentation we have is the work that we have done to it. This bright cream "Manila" BMW has lived its entire life here in Southern Oregon and is completely rust free. All 4 shock towers look almost brand new for a 38-year-old car. This is a solid and very strong 78k, 4-cylinder motor that is connected to a crisp 4-speed transmission. No odd groans, chirps, crunches, or burps. Starts right up without smoke. Aside from regular maintenance, here is the documented work that we've had done – New rear shocks, front stabilizer, and front wheel bearings; new headlights and Hella fog lamps; new spark plugs; new stainless steel brake lines. New exhaust with new hangers, sounds smooth with no rattles. When we purchased it, there was no fuel filter between the tank and the fuel pump, so we installed a new brass reducer assembly and brass filter along with a new metal filter between pump and carburetor. Belts and hoses are in good condition. Recent new motor mounts, plugs, wires, and A/C belt. This past fall, we also flushed and winterized the cooling system.

The interior of this car is in great shape. It does have a few small blemishes on the dash and some fading from the rear window. Seats are very plush and comfortable with no rips or tears. Seat belts are intact and function as they were intended. Front seat mechanisms have all been refreshed with new springs and they tilt and slide like new. Four new Coco mats cover nice, clean carpet. All electrical works as intended. Sunroof opens and closes with ease. Previous owner over oiled the sunroof gears at some point, and there is some staining on the headliner in that area. Pop out rears, door wings and windows, function properly. There is one repaired dime sized star in the front windshield, next to passenger A pillar. Window rubber is older, but zero whistle, breeze, or leaks in the hard rain or washing. Locks and keys operate as intended.

The paint on this car looks nice. It shines very easily and deeply. There is less than a hand full of "smaller than rice" chips in random places around the vehicle. All bright work is original, complete, and in amazing shape for it's age. New badges front and back. Bumpers are straight and look un-bumped. 60% tread left on Toyo 800 Ultras with nice Enkei wheels. Originals are unavailable. It also came with 4 BMW center caps, from previous owner, if you prefer. Engine bay and boot are extremely clean.

This is an excellent example of an almost 40-year-old car that has a whole bunch of life left in it. It's a fun, zippy little car with amazing visibility…a real blast to drive! Being this old, there are always things that do come up. We have described this vehicle to the best of our ability and welcome questions, requests for certain photos, and even PPI's* at buyer's expense. We will gladly get the vehicle to a shop of your choice within Ashland, OR. That being said, all cars are sold as is, where is, with no implied warranty.

*recent PPI with leak down test performed, independently at Ashland Automotive INC., dated 9-25-14 and is available.

If there are any photos that you wish to see that are not included, please ask and we will get them to you quickly. We have a gallery of detailed photos that we can email to you upon request. We will gladly assist with shipping anywhere in the world, at buyer's expense. Feel free to shoot us a note or give us a call.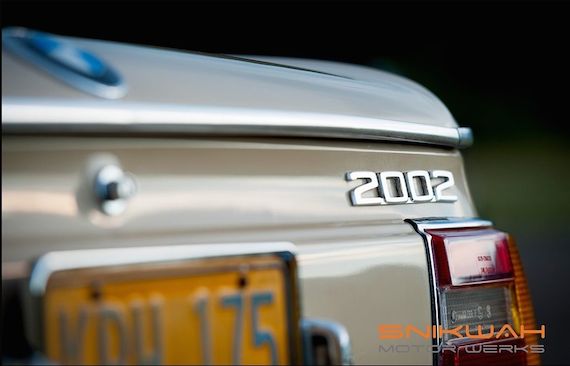 Personally, I'm a fan of the earlier "roundie" 2002s. Those versions were free of the heavy crash bumpers we see on this later example, not to mention equipped with the attractive round taillights. I can understand why some people like the period look of the larger bumpers and I would be hesitant to change this well preserved car in any way. But if I were buying a 2002, I wouldn't want mine in the later spec. That said, there is something that draws me to this particular car. It might be the slightly mainstream color accented with the aftermarket wheels, or the nice patina that it wears. This one is a keeper.
-Paul