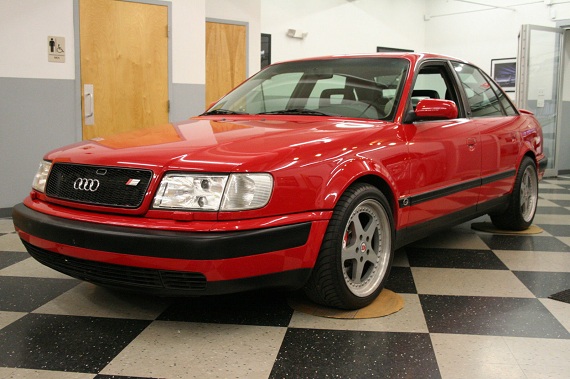 It's funny that as enthusiasts we desire what we can't have; there are a plethora of Audis that aren't import friendly currently that I long after and plenty of rare BMWs and Mercedes-Benz models that make the collective jaws of the automotive community hang low. Yesterday's European-spec 1994 M5 3.8 is a great example. It's a very rare car that in pristine shape draws some serious dollars out of the woodwork and enthusiasts pine over. But in terms of all-out speed and value for your money, the Audi S4 packs much more punch than than the boys from Munich or Unterturkheim. Available generally for a quarter to at most half the price of most of the E34 M5/500Es on offer that are in reasonable shape, they can easily be customized and upgraded – and the results can be fantastic: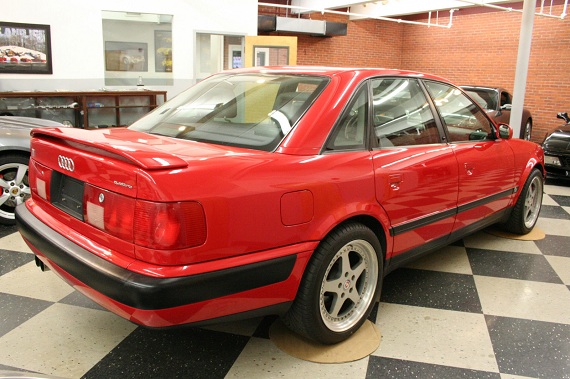 Year: 1994
Model: S4
Engine: 2.2 liter turbocharged inline-5
Transmission: 5-speed manual
Mileage: 191,683 mi
Price: No Reserve Auction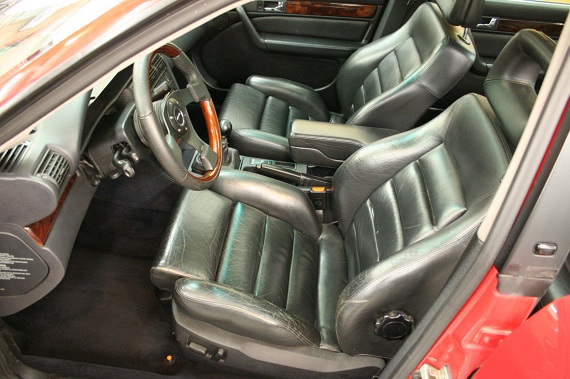 If you are looking at these cars you know what they are all about, this car has had two previous owners. This car is rust free and runs great, the interior is complete and nice, the body is straight. We have the documentation from the engine build, along with service history from the prior owner. We are confidently listing this car with no reserve and letting the market dictate the sale price. Buy it now options with only be discussed with the current high bidder. Thanks for looking and bid to win.

Engine

10k since complete rebuild.

· Forged internals JE Pistons, Pauter rods

· 7a intake camshaft

· ARP headstuds

· RC fuel injectors

· OEM RS2 exhaust manifold

· OEM RS2 Turbo

· Custom Tune roughly 300WHP

· 3 inch SS downpipe

· High flow Cat

· Stromong Cat back exhaust

· New radiator

· New PS pump

· HP Clutch with Lightweight Flywheel

· Bosch 044 fuel pump

Suspension and brakes

· Bilstein Shocks

· Intrack springs

· HRE 17 inch wheels with new tires

· Brembo front brakes

Interior

· New headliner

· Alpine CD player with Ipod hookup

· Polk audio speakers

· Boost gauge in A piller wrapped in factory material

· Weighted shift knob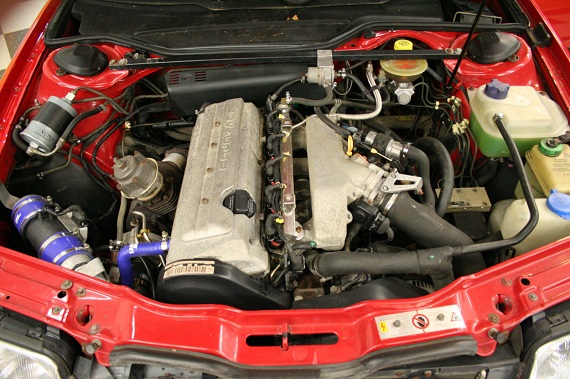 First off, there's the great and classic Tornado Red with Black Leather color combination. It's not my favorite on the later S6 with it's color-matched moldings, but on the S4 with the wide body cladding in black to set it off I think it looks great. The HRE wheels are a great fit as well – reminiscent of OZ Mitos, they're both high quality and good looking here. Behind those wheels are some upgraded brakes; welcome, considering the serious boost in power this car has received. The engine build looks both stout and powerful on paper, but it's fairly conservative in tune so it should provide reasonable longevity. 300 wheel horsepower translates roughly to around 360 at the crank; the AAN is certainly capable of much more, but my guess is not many people would refer to this example as particularly slow. Inside, I'm not particularly fond of the steering wheel option but a later S6 wheel or European market S2/S4 wheel could be sourced to clean it up, and I think this is a case where the carbon trim on the earlier models would stand out nicely. However, the leather presents well and the exterior of the car looks great, too. If I'm honest, I'm also not a fan of the spoiler on these models and or the LLTec grill, but both can be remedied fairly easily and are personal items that I recognize some people really like. Bidding is unsurprisingly fairly high at nearly $9,000 and climbing with still a few days to go; we may see this S4 crack $10,000, but even then it's still a massive deal for the amount of performance that's on tap and couldn't be easily replicated for anywhere near that amount.
-Carter