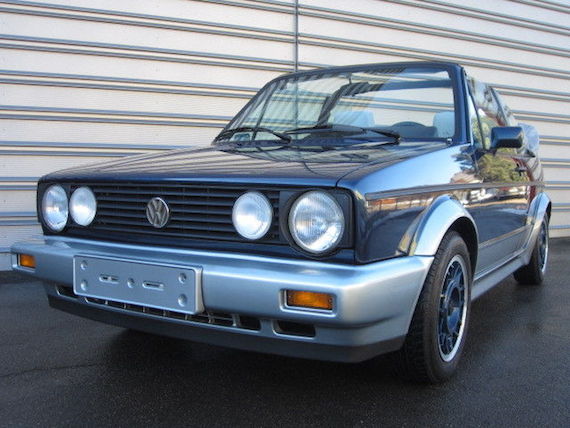 While we only saw a few special edition Volkswagens in the 1980s – mostly Wolfsburg Editions – the amount of special edition VWs available in the European market was staggering. Whether it was a fashion designer or a tribute to a particular sport, it seemed there was a trim package for just about every taste. This particular one, a Cabriolet Bel Air, is one that I haven't seen before. These Bel Airs were available in three colors, Diamond Silver, Ruby Red or the Blue Pearl we see here, all with color matched Avus wheels and color matched trim. This low mileage example is for sale by the same dealer in Germany that had the BMW L7 we featured last month.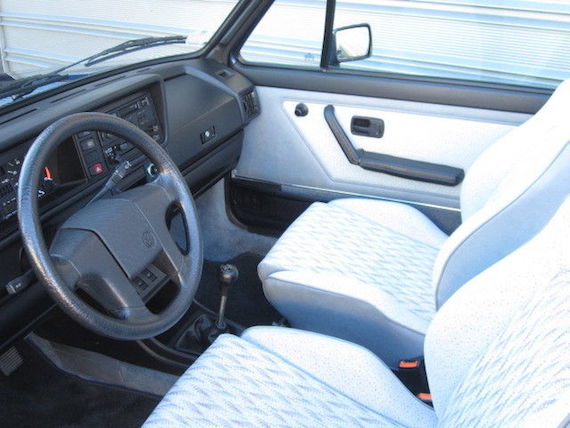 Year: 1990
Model: Golf Cabrio Bel Air
Engine: 1.8 liter inline-4
Transmission: 5-speed manual
Mileage: 29,800 km (18,516 mi)
Price: €13,990 (~ $17,818 USD)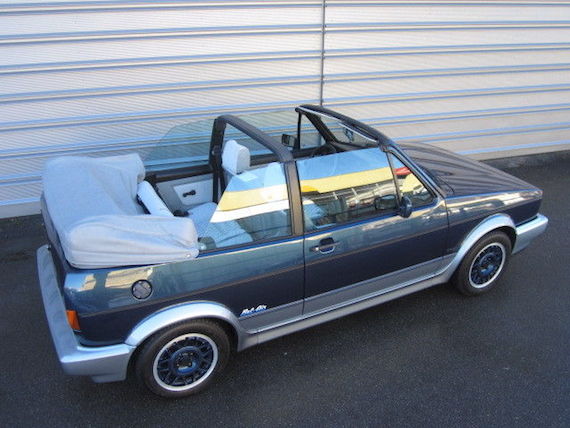 German vehicle, 29,800 original KM, no accidents, two owners (first owner from VW), maintained customer service (service at 12,220 KM, 14,989 KM, KM 19,229, 21,100 KM, KM 24,570, 25,584 and 27,165 KM and currently at 29,800 KM, special Bel Air model, power steering, electric hood, electric windows, Avus alloy wheels, sports seats, etc.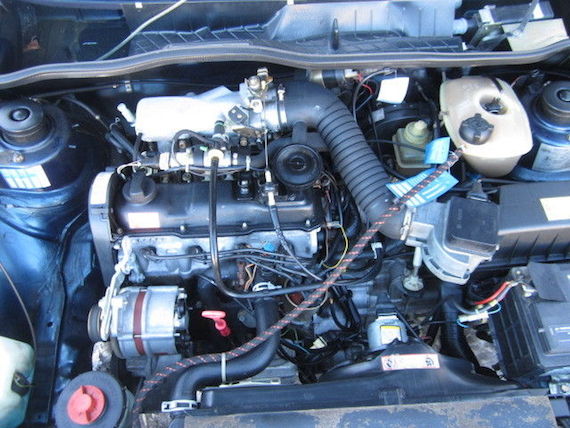 This car will be eligible next year for legal importation to the US. However, as it goes with many of the cars we come across in Europe, the asking price is higher than what most would be willing to pay in the US market, even before you consider shipping and import costs. I don't think I've ever seen a Mk1 Cabrio priced this high, and I tend to think it will be sitting around for quite some time, as there are a lot more exotic machines within reach at this price point. The few good ones we've seen stateside rarely break $10,000, with most hovering between $6,000 to $8,000. This one would surely be unique over here, but you would have to really love Cabrios to book it passage across the sea.
-Paul